How to Hire a Restaurant Manager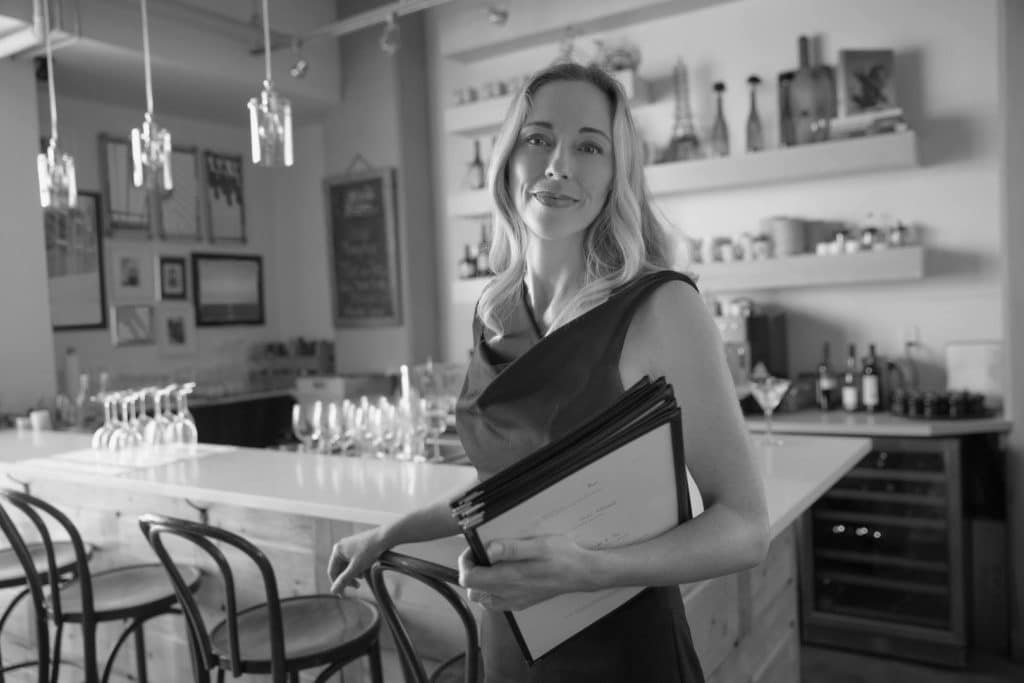 Knowing how to hire a restaurant manager is the first step to ensuring your guests have the best possible dining experience and growing your business. The restaurant manager you hire should be just as skilled at seating guests and maintaining restaurant hygiene as they are at coordinating schedules and managing staff.
The following steps are essential for hiring candidates with the skills you need to set your restaurant up for success:
Define job responsibilities.
Write a detailed restaurant manager job description.
Screen applicants.
Conduct thorough interviews.
Complete background and reference checks.
In this article, we'll walk you through each step so you can be confident that the person you hire will succeed in the role.
1. Define Job Responsibilities
To start your "how to hire a restaurant manager" process, define the job responsibilities. This way, you can tailor the role to your restaurant's specific needs, making finding suitable candidates easier.
List all the skills, qualifications, and competencies that would make someone successful. Do you need someone with experience inspecting food quality or working in customer service? Are you looking for someone who can run a fast-paced, state-of-the-art kitchen? Each restaurant will demand different requirements from its manager, so be as specific as possible.
For example, you may want to consider:
Which teams they will manage and how.
Day-to-day tasks they will be required to perform.
Educational requirements, such as a bachelor's degree or certification.
The metrics you will use to measure the candidate's success.
This way, everyone is clear on the type of candidate you're looking for before you advertise and interview for the role.
2. Write a Detailed Job Description
After you've defined who will likely succeed in the role, it's time to write a restaurant manager job description. The most effective job descriptions include:
An intro paragraph detailing the position and who would make a good fit.
Why employees enjoy working for your restaurant and a description of the company culture.
A list of the main responsibilities, such as assisting guests with their needs, training staff, and maximizing profitability.
Information about the benefits and perks you offer to staff.
How to apply for the open position.
Also, list the hard and soft skills you require candidates to possess. Examples include:
Customer service
Communication
People management
Multitasking
Conflict-resolution
Once your job description is complete, post it on popular job boards where restaurant managers are likely to look for positions like yours. As you learn how to hire a restaurant manager, this will ensure great-fit candidates consider your open position.
3. Screen Applicants
After posting your job description, you'll have applications to sort through from candidates of various experience levels and backgrounds. The application screening process can sometimes be overwhelming, especially if you do it manually.
For this reason, many businesses use an applicant tracking system (ATS) to automatically scan resumes for candidates with enough of what you're looking for to warrant an interview. These automated software programs pull up the candidates who match the keywords you specify, such as "customer service skills" or "fine dining." This will save from spending too much time considering candidates without the skills and qualifications you need.
4. Conduct Thorough Interviews
Once you have enough candidates to interview, it's time to plan the interview process by having your questions ready and a sense of your interview structure. You only have a short amount of time to get to know the candidates, so the questions you ask when deciding how to hire a restaurant manager are essential for uncovering who would make a good fit.
To conduct compelling interviews, ask questions that reveal the most critical information about the candidates' skills, personality, and experience. Consider asking:
Opening questions that are easy to answer and help candidates feel comfortable in the interview, such as "How did you hear about this position?" and, "What excites you most about the restaurant business?"
Skills and experience questions that help you assess who meets your qualifications. Examples include "How would you describe exceptional customer service?" and, "What is an example of a time you had to make a split-second decision? What happened, and what were the results?"
Behavioral and situational questions that help candidates illustrate how they've reacted to specific scenarios in the past or how they would handle hypothetical situations. Examples include, "What would you say if you had a long wait and a sudden influx of guests?" and, "How have you responded to negative reviews?"
Never let candidates leave without explaining the next steps or asking if they have questions for you. Candidates are interviewing you just as much as you are them, so be sure to end the interview on a positive note. Using an interview checklist will help you cover all the important points.
5. Complete Reference Checks
It's beneficial to call references for employees who significantly impact your business's health, and restaurant managers are no exception. These simple steps will give you peace of mind that there are no red flags with candidates and that the people you hire are trustworthy.
To run a reference check, ask candidates to provide a list of professional contacts and information on how to get in touch. Checking these references can be as simple as asking them to vouch for the candidate's character and work ethic. Be sure to ask for specific examples of when the behavior was demonstrated. (Remember that some company policies prohibit references from sharing anything other than the former employee's tenure.)
Knowing How to Hire a Restaurant Manager Is the First Step to Finding Your Next Great Hire
Now that you're familiar with how to hire a restaurant manager, finding your next employee is within reach. Start a free trial on Monster so you can post your job description and access millions of candidates who are eager to apply for your open position.