How to Hire a Virtual Assistant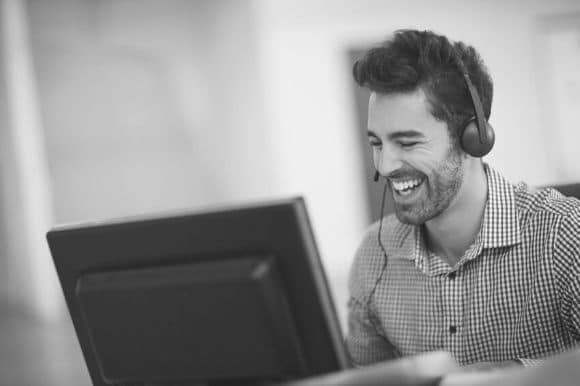 Hiring a virtual assistant will allow you to spend more time focused on high-value (and revenue-generating) projects that contribute to business growth. Unlike a personal assistant who may be a full-time employee onsite at your place of business, a virtual assistant provides even more flexibility, as most of them are freelancers and small business owners who can provide as little or as much support as you need without the additional overhead.
While the thought of hiring a new employee may feel overwhelming, the following five steps will get you up to speed on how to hire a virtual assistant:
Clearly define your needs
Establish measurable goals for the new role
Determine the virtual assistant's "must have" skills
Outline clear expectations in your job description
Put your plan to work and find the right fit through the interview process
1. Define Exactly Why You Want to Hire a Virtual Assistant
When you're used to DIYing every function in your business or operating with a small-but-mighty team, deciding what tasks or projects to delegate may prove the most challenging part of the hiring process.
Having a clear idea of why you want to hire a virtual assistant before you begin your search will make the process less stressful and time-consuming as you'll know what to look for. Start by identifying the tasks that you're spending most of your time on that could be delegated. Categorize the list into three buckets: administrative, technical, and creative. This will allow you to see a trend and write a better job description when you get to that step.
Also consider whether:
Your virtual assistant will simply handle ad hoc projects or will be integrated into your day-to-day business operation
The workload requires a full-time or part-time resource
The role requires someone with general administrative and bookkeeping skills or specific, in-demand skills like copywriting, graphic design, or social media management
2. Tie the New Role to Measurable Goals
Are you hiring a virtual assistant so that you have time to make 10 extra sales calls each month, improve overall response time to customer inquiries, or to simply stop working "on time" three days per week to enjoy more family time? When figuring out how to hire a virtual assistant, clearly defining your goals is key.
Whatever your motivation, one way to ensure that you get the most out of hiring a virtual assistant is to set measurable goals that you can easily quantify. Performing a quick human capital ROI calculation is one way to get a simple, clear metric for the investment in hiring.
3. Decide on the Virtual Assistant's Must-Have Skills
Do you need a VA with specialized tech skills or in-depth industry expertise? What skills are you willing to be flexible on? Once you've compiled the list of tasks, decided on how you want to work with the virtual assistant (integrated into your daily operations or project-based), and created measurable goals for the position, you can then list the specific skills for your ideal hire.
Learning how to hire a virtual assistant isn't a one-size-fits-all process and keeping an open mind will pay off. Flexibility is key. Be sure to rank your ideal skills by importance so that when the time comes to evaluate candidates, you don't lose a great candidate because they don't check all the boxes.
4. Write a Job Description That Includes Clear Expectations
The need for effective communication rises drastically in a remote work environment. Crafting a clear, detailed job description is your first opportunity to communicate well with your potential virtual assistant. In addition to the list of skills and a description of tasks, be sure to address topics like:
Whether you need the assistant available during particular hours in your time zone
How frequently you'll expect to receive status updates or meetings
Your preferred communication channels (email, phone, text, or online chat)
Whether you'll require the person to sign a non-disclosure or non-compete agreement
Including as many details and expectations as possible in the job description will save time and help you avoid frustration during the resume review and interview process.
5. Create and Execute Your Hiring Strategy
Once you've created a detailed job description, it's time to get it out into the world and in front of potential candidates. One of the best ways to start is by asking other business owners for referrals. Even if the people you talk to haven't worked with a virtual assistant, chances are they know someone who has some helpful insights.
In addition to referrals, posting your listing on a reputable recruiting website is another great way to gain high visibility in the shortest possible time period.
This is also the stage where you want to create a list of interview questions so that you're prepared when it's time to begin interviews. Keep in mind that many virtual assistants are freelancers and small business owners, so some of the typical interview questions pertaining to prior employers may not apply.
Now That You Know How to Hire a Virtual Assistant, Start Finding Top Candidates
Whether this is your first hire or your fifth, deciding to invest in building your team is an important step. Taking a systematic approach will decrease the risk of hiring the wrong person and increase your chances of finding the right fit for you and your business. Ready to start your search with Monster? Here's how you can post your job for free today.