Administrative Support Interview Questions to Ask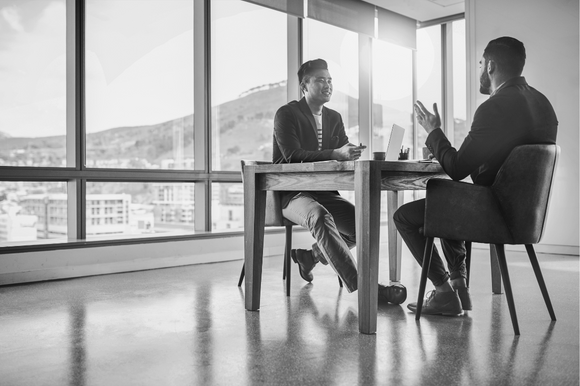 Hiring a great-fit administrative support candidate will ensure your team's day-to-day needs are met efficiently. You need an employee who can schedule appointments, build rapport with staff, keep meticulous records, and juggle a multitude of other tasks. These administrative support interview questions will help you streamline your hiring process.
We've broken them out into:
Opening questions that break the ice.
Skills questions that uncover knowledge and ability.
Behavioral questions that reveal how they've used their skills in past roles.
Management questions that gauge their leadership skills.
Closing questions that end the interview on a positive note.
Ready to find an administrative support candidate who will fit in with your team and hit the ground running? Here's what to ask.
Opening Interview Questions for Admin Support
Your administrative support candidates will appreciate a few moments to ease into the interview process. Start with icebreaker questions that help the candidate relax and open up. This will help you make a good impression — remember an interview is a two-way street — and have a genuine, productive conversation.
Encourage candidates to share career highlights, past experiences, and what they love about their current role, which is familiar territory. You can also ask them what interested them in applying for the role, which can help the candidate share their interests and values. This is a great jumping-off point for connecting with candidates on both a personal and professional level.
Sample opening questions include:
What is your administrative support experience?
What do you like about being in administrative support?
What do you find the most challenging?
What made you want to apply to the role?
What excites you most about our company?
Skills Questions
Skills administrative support interview questions will help you gauge whether the candidate is a good fit and has the skills they need to be successful in the role. These questions should also help you assess whether the candidate would need a lot of training and how comfortable they are with the necessary technology.
Sample skills-based interview questions include:
What experience do you have with scheduling meetings and travel coordination?
What apps, software, and tools help you most in your day-to-day admin work?
How do you stay organized when you're juggling multiple tasks simultaneously?
What is one project you spearheaded that made your organization run more efficiently?
Behavioral Interview Questions
Ask behavioral administrative support interview questions. Behavioral interview questions require candidates to explain their experience and how they used the skills you need in their past roles.
Behavioral questions include:
Have you ever worked for more than one person? Whether you worked with one manager or more, how did you manage your time effectively and stay organized?
What is a time you had to deal with sensitive or confidential information? How did you make sure it stayed private?
Do you have experience booking travel, hotel reservations, and meetings nationally and internationally? What is your process for getting approvals, making bookings, and creating itineraries?
Walk me through a typical day with a past manager. What types of tasks did you complete?
Management Style Questions
Management questions help identify two things in the interview: How well the candidate takes direction and whether they have leadership and management chops. These questions will help you assess how comfortable the candidate is with authority and handling a multitude of tasks simultaneously. It's helpful to ask administrative support interview questions that will reveal whether the candidate is adaptable, reliable, and ambitious.
Management questions include:
What type of manager inspires your best performance?
How would you want to grow in the role or at the company?
How do you take initiative and anticipate your manager's needs?
Tell me about a time you went above and beyond at work. What did you do?
Closing Questions
You've completed the bulk of your questioning, and it's time to wrap up the interview. Ask questions to learn how interested the candidate is in the role and ask about work culture expectations and hours the candidate can work.
Be sure they are clear on the next steps in the interview process and have accurate information for getting in touch. Don't forget to end the conversation on a positive note by asking if they have any questions for you.
Closing administrative support interview questions include:
What would you do on day one of this admin support position?
What do you think is the most rewarding aspect of this role?
How would you describe your ideal work environment and culture?
What hours are you looking to work, and what is your availability outside of these work hours?
Do you have any questions for me?
Use These Administrative Support Interview Questions to Make Your Next Hire
Excited to use these administrative support interview questions to find your next hire? Create a free job posting on Monster to reach qualified candidates quickly.