Personal Assistant Interview Questions to Ask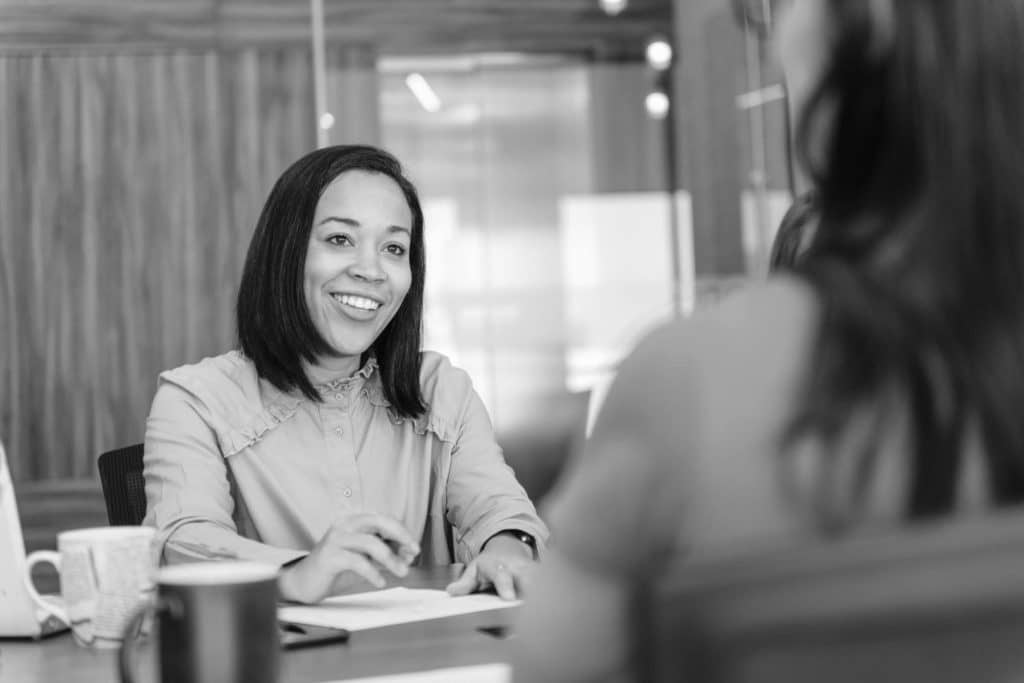 One of the hardest aspects of managing a team or a company is managing your workday. From scheduling meetings and booking travel to filling out expense reports, you often get pulled in several different directions at once. Having a personal assistant who's organized, independent, communicative, and who can problem-solve can be a game-changer. But how can you find the right fit? It starts with a clear job description outlining the job responsibilities and skills they'll need to be considered a qualified candidate. Once you've narrowed down the field of candidates, you'll need to interview to help you choose the right person for the role. Asking the right personal assistant interview questions will help you learn about a candidate's previous work experience, skills, and professional values so you find your right-hand person faster (and cut your to-do list in half).
Ask Questions That Gauge a Candidate's Experience
At this stage, it's important to get to know the candidate beyond the resume and cover letter and learn about their experience at a more granular level. This is the time to find out whether they've been a personal assistant before or whether they have transferrable skills from similar roles and to get a better sense of their past tasks and responsibilities.
Are they able to hit the ground running or would there be a learning curve? If a candidate hasn't been a personal assistant before, they still might have the necessary administrative skills from other roles, such as filing expense reports, booking travel, calendar management, and phone and email communication. A candidate who has been a secretary, office manager, bookkeeper, or receptionist may have the transferrable skills to seamlessly make the move to a personal assistant role.
Questions that reveal a candidate's experience include the following:
Please tell me about your previous work experience.
What were your main responsibilities?
Have you worked for one executive or multiple executives at one time?
Determine Whether a Candidate Has the Necessary Hard Skills
There are certain technical skills, also known as hard skills, that are necessary for the day-to-day responsibilities of a personal assistant, such as scheduling and managing meetings, booking travel, filing expense reports, creating invoices, answering phone calls, ordering office supplies, taking minutes at meetings, and preparing reports and presentations.
If there are specific project management, calendar management, travel coordination, and accounting tools your company uses, you can ask the candidate if they're familiar with them or have used similar tools. Typically, candidates with experience learning new administrative skills and tools should be able to adapt.
Ask the prospective personal assistant interview questions that get at the heart of the skills and techniques the position would require, such as:
What is your process for scheduling meetings and managing an executive's calendar? Are there tools you use to stay organized?
An executive needs to go on a last-minute trip and will need flights, a rental car, a hotel room, meetings with clients, and suggestions for lunch and dinner meetings. Please walk me through the steps you would take to plan the trip.
How do you stay on top of budgets, expense reports, invoices, and other necessary financial tasks? What software have you used?
Don't Forget to Assess a Candidate's Soft Skills
Personal assistants need to have specific interpersonal skills, or soft skills, to get the job done efficiently and effectively. These aren't easy to glean from a resume or cover letter and include traits that align with a candidate's character and emotional intelligence. Some must-have soft skills to look for in a personal assistant are organization, time management, problem-solving, clear communication, and attention to detail.
Key higher-level soft skills closely linked to character and maturity include professionalism, trustworthiness, work ethic, a positive attitude, and the ability to confidently and calmly work with everyone from the CEO to a customer service representative.
The best personal assistant interview questions — those that reflect your values — will help you understand if the candidate has what it takes, such as:
What would a former boss say are your biggest strengths and areas for improvement?
As an executive assistant, you'll be juggling emails and phone calls, scheduling, filing, expenses, and other assignments on a given day. How do you stay organized, prioritize, and meet deadlines?
Please tell me about a time you had to work with a difficult boss, colleague, client, or vendor and how you managed the situation.
Find Out About the Candidate's Values to See if They'd Fit In
It's essential to find someone who will be successful in the role and at the organization. These interview questions can help you understand the candidate's professional values and what they want out of their next role. People are more successful and dedicated if they have the necessary skills, strong working relationships, feel valued, and enjoy the company culture.
You'll know that you've got the right personal assistant when you don't know how you could have managed without them. To help you find a candidate who can be your go-to person for years to come, consider the following questions:
Why do you want to work here?
What is your desired salary?
What is your ideal company culture?
What do you value most in a boss?
Use Your Personal Assistant Interview Questions to Find Your Next Hire
Sure, you've read their resume. But finding the right person is a multi-step process and can make or break your organization's success. Now that you've prepared the ideal personal assistant interview questions, it's time to find the right candidates. Create a free job posting on Monster and watch the resumes roll in.