Tips for the off-site interview set up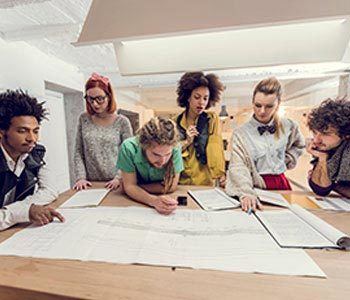 Many businesses are bustling places where every square foot of space counts. What's often lacking is a quiet place to conduct an interview. Moving your interview set up offsite can be a great solution. It's also a useful way to fill a job in another city, recruit students, or evaluate a candidate's social skills. Get the most from an offsite interview by heeding these five interview tips.
1. Think Strategically About Your Interview Set Up
In deciding where to hold your off-site interview, you have to think about certain factors that aren't as relevant to the office setting. Here are a few things to keep in mind:
Keep offsite interviews in a public place where both you and the candidate are comfortable. Hotel suites or other "private" spaces are to be avoided.
Choose a setting where you can have a focused discussion with your applicant. A quiet restaurant, large hotel lobby, or even a small conference room at a hotel may work well.
Filling a position that involves entertaining clients? Choose an interview set up similar to the one where your firm entertains. This lets you see if the job seeker slurps their soup and if they can keep the conversation rolling in social situations.
Don't go "business casual" just because you're going off-site. Take time for interview preparation as thoroughly as you would for an in-office interview. Review resumes and have a list of relevant, behavioral interview questions ready for each interviewee.
Arrive early and let the facility know that you're interviewing. That way, if candidates approach a restaurant hostess or front desk manager, they'll find you easily.
2. Leave Plenty of Time Between Interviews
You don't want candidates stacked up in the lobby when you're conducting an off-site job interview. Applicants could know each other, so your cramped scheduling could create a lapse in confidentiality that job seekers won't appreciate. Schedule your interviews appropriately.
Additionally, spend a minimum of 25 minutes with each candidate, no matter what. If you realize five minutes in that the applicant isn't a good fit for your position, talk about what your company does and what other opportunities might be available. You're an ambassador for your company, so keep in mind that candidates can share their interview experiences online or could someday become a customer.
3. Mind Your Manners
When you conduct interviews, you represent the company, so be polite and respectful to everyone you encounter. Your behavior represents your management style. For instance, if you're surly toward the wait staff, job seekers may assume you'll be just as surly to them once they're hired. And to maintain an air of professionalism, skip the alcohol, messy food, and cursing.
4. Let Them Know You're the One Hiring
Whether you're interviewing or at a job fair, let candidates know you're the one making the hiring decision. This will help engage the candidate and get their full attention. You can do this subtly by saying things like, "I plan to make a decision about this position within the month," or "If I hired you, how long would it be until you could come on board?"
5. Get Out From Behind Your Booth
If your interview set up is at a career fair, one of the worst things you can do is simply sit behind your table or booth and not engage people, according to Kelly Kochis, director of the Center for Career Education at Becker College in Worcester, Massachusetts. Instead, approach people who may be interested and ask if you can tell them about your company.
It helps to have your own elevator speech in which you introduce and quickly explain what your company does, your company culture, and the unique benefits and staff development opportunities available at your company. If you're a nonprofit, explain your company's mission and purpose.
Make Your Off-Site Interview and Recruiting Strategy a Success
For certain employers and situations, an offsite interview may be preferable to conducting it in the workplace. As with any recruiting method, proper planning and careful consideration of your goals is key to interviewing and ultimately hiring the right people. If you want to get your job opening in front of a wide pool of job seekers, post your first job at no cost today.