5 Tips for the Off-Site Interview Set Up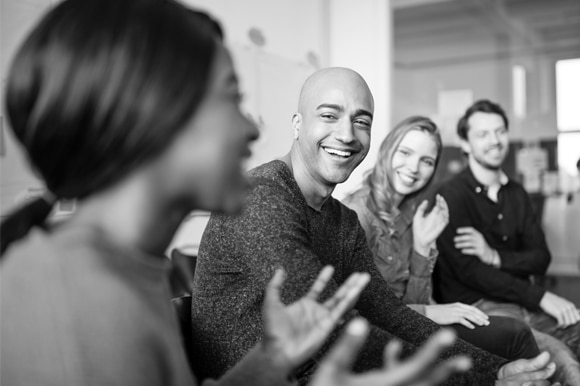 Many offices are bustling places where every square foot of space counts. What's often lacking is a quiet place to conduct an interview. Moving your interview set up off-site can be a great solution. It's a useful way to fill a job in another city, recruit students, and evaluate a candidate's social skills. It's also helpful if you have a remote team and have nixed the office. Make the most of an off-site interview by implementing these five interview tips.
1. Determine Your Interview Set Up
There are a few things to keep in mind when you're thinking about where to host your off-site interview. It's beneficial to choose a space that is:
Public
Accessible
Quiet
Comfortable
2. Be Prepared
Treat off-site interviews the same as on-site ones. As part of your interview set up, you should still:
3. Spend Ample Time With Candidates
If you're at a career fair, you might be tempted to have five-minute interviews so you can meet more people. However, you need enough time to assess a candidate's hard and soft skills and show off your employer brand, which is why the company is a great place to work. It's beneficial to have multiple team members at the events or to speak to potential candidates briefly and then invite them to longer interviews with a proper interview set up.
4. Let Them Know You're the One Hiring
Whether you're hosting a formal interview or speaking at a job fair, let candidates know you're the one making the hiring decision. This will help engage the candidate and get their full attention. You can do this subtly by saying things like, "I am looking for someone who…" or "I hope to fill the position by the third quarter."
5. Get Out From Behind Your Booth
If your interview set up is at a job fair, one of the worst things you can do is simply sit behind your table and hope people come to you. If there isn't a long line of potential candidates, go find people to talk to about your company and the open roles. Better yet, bring multiple colleagues so some people can sit at the table and others can mingle.
Learn More Recruiting Best Practices
These tips will help you make your interview set up work, wherever you are. Make each stage of your recruitment process a success with expert hiring advice from Monster.