Sample Interview Questions: Accounting Clerk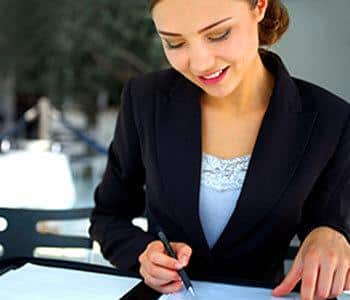 The sample interview questions below will assist with your hiring interview when interviewing candidates for an accounting clerk job description.
Tell me about your previous work experience as accounting clerk.
What were your primary responsibilities?
How many people did you support?
What were the most challenging aspects of your work?
What type of software programs are you familiar with using?
How did you maintain confidentiality when managing information?
Tell me about a complex project you were tasked with completing under deadline.
How did you add value to your role as accounting clerk?
Tell me about your computer skills.
Talk about your math skills.
What have you done at your present/last company to increase revenues, reduce costs, or save time?
What have you done recently to become a better accounting clerk?
What makes you a great fit for this position?
What type of schedule are you looking to work?
Would you be available to work extra hours if needed?
Every interview should be an integrated part of a hiring strategy that enables you to hire great people and avoid hiring disasters.
Taking the time to prepare for the candidate interview will help you make every new hire count.
Equally important: research relevant recruiting trends such as Monster's 2011 Accounting Job Conditions Report.
Hiring an Accounting Clerk? Interview Questions Help, But There's More to Do
We know you wish you could just fast forward through the recruiting process and find the best candidate to hire, like, yesterday. Unfortunately, we can't bend time, but we can make the recruitment process quicker for you. At Monster, we've been plugged into the online hiring market from the beginning and know what it takes to get to the right candidates. Find out how we can speed up your hiring process by starting with a free job posting and other helpful tools you can use to manage your applicants.