Virtual Assistant Interview Questions to Ask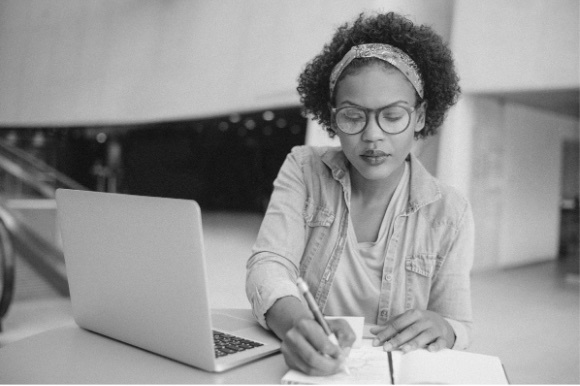 Small and mid-sized business owners are turning to virtual assistants as a way of increasing business productivity and growth without the traditional costs associated with hiring an additional employee. From general administrative skills to graphic design and social media management, today's virtual assistants have skills and offer services that allow business owners to add extra support they need in almost any area of their business. Here are some sample virtual assistant interview questions to help you evaluate candidates.
Use a Strong Job Description to Create Your Interview Questions
Writing a clear, detailed job description helps filter the pool of virtual assistant applicants and makes it easier to identify hires who have the skills you need.
As you move from your job description to your list of applicants to interview, your questions will serve as a vital tool for narrowing that list even further to get to the best fit. There are a few best practices to consider when preparing for an interview with a candidate. However, most of the questions you ask during the interview will vary based on the job responsibilities and requirements in your job description.
Virtual Assistant Interview Questions That Assess General Background and Skills
Asking your prospective virtual assistants questions about their professional background and skills is a great way to break the ice. Questions that will help you get an understanding of the candidate's background before you dive into the details include:
What made you decide to become a virtual assistant?
How long have you been a virtual assistant?
What do you enjoy most about your job?
What do you consider the hardest part of being a virtual assistant?
What are your primary skills and expertise?
Educational Background and Professional Experience Questions
You already reviewed your candidate's educational and professional background before deciding to move forward in the hiring process. But with 85 percent of candidates exaggerating their skills and experience, there's only so much a resume and cover letter can tell you. That's why you should use the interview as an opportunity to ask specific questions that get below the surface of yes/no answers and reveal what they have accomplished and learned.
The following virtual assistant interview questions will help you dig deeper into their educational background and work experience to get a better sense of their qualifications:
Describe the most complex project you completed using [fill in the software program]?
What are two or three valuable lessons you learned in your last position as a virtual assistant?
Tell me about two or three of your favorite projects you've completed as a virtual assistant. What made them your favorite?
Have you ever supported more than one client at a time? If so, how do you manage competing priorities?
Do you have experience supporting clients outside of your time zone?
Questions That Gauge a Virtual Assistant's Behavior, Personality, and Work Style
Technical proficiency with the appropriate tools should be an important factor when choosing candidates to interview. And, if your business is part of a specialized field that requires heavy time investments to train a new employee, hiring a virtual assistant with industry experience may also rank high on your list of requirements. Indeed, a candidate who lacks certain must-haves, such as proficiency with your preferred computer system, won't make the cut no matter how strong they are in other areas.
However, employers have found that soft skills like adaptability, problem-solving, and clear communication hold equal weight during the evaluation process. Answers to this group of questions most often determine if the candidate is the right fit for you and your company. Virtual assistant interview questions that focus on communication skills and personality traits will complete the picture for you as you make your final hiring decision.
Here are some questions to help you learn more about a candidate's soft skills, personality, and work style:
What is your preferred method of communication?
How quickly do you respond during your working hours?
How do you handle a non-responsive client when you need input to move forward on a project?
What steps do you take when you're not clear about a project you've been assigned?
Describe an incident where you had to inform a client that a deadline that he or she set wasn't realistic.
How often do you check in with a client during a project that will take several weeks to complete?
Now That You Have the Right Questions, Get the Right Candidates
You've finalized the job description and are prepared with effective virtual assistant interview questions to ask your top candidates. But where can you find the best candidates? Get your search for a virtual assistant started with an expert with years of experience matching candidates to employers. Start talking to great candidates today with a free virtual assistant job listing on Monster.