Interview Preparation: Use an Interview Guide for Better Hiring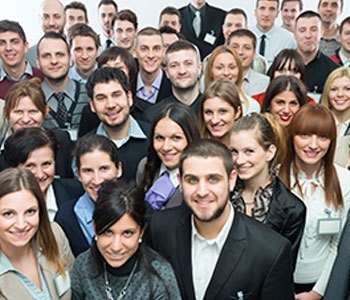 By:  Ann Rhoades, author of Built on Values: Creating an Enviable Culture that Outperforms the Competition (Jossey-Bass, 2011)
In my article, Hiring the Best People with a Values-Based Interview Strategy, I advocated for a values-based hiring process.
The next step in that process is to create an interview guide. 
An interview guide makes a structured and fair process for values-hiring easy to implement, not to mention almost fool-proof. It also makes it possible to concentrate on selecting the best prospective employees while minimizing the impact of "gut feelings" in hiring. Interview guides have several sections:
Background questions:  To confirm that the applicant's technical skills meet minimum standards.
Complete stories: Behavioral questions aimed at eliciting specific examples and stories about key attributes of the position. If a person can't get beyond generalities, the person is not a good fit.
Organizational match: Behavioral questions designed to help you discern if the person exhibits the behaviors that reflect your corporate values.
Saying goodbye: Instructions on how to close the interview while conveying the values of the organization.
Interviewer rating worksheet: How well did the candidate fit the key attributes of this position? Because there will be three interviewers, ratings can be averaged and made more objective. Discrepancies in perception can then be debated and discussed.
An interview guide is vital to the success of values-hiring — it also helps save money in the interview process as you can zero in on the right candidates more easily; it can also improve interview skills by minimizing  mistakes that are based on gut feelings and first impressions.
The guide also ensures fairness and consistency — and helps you maintain a legal hiring process – by ensuring that all interviewers are ask prescribed and agreed-upon questions, created by your best employees.  It will build confidence among job candidates that they are being evaluated on their abilities.
Set Up Peer/Manager/HR Interview Teams
Yes, I said peer interviewing: candidate interviews conducted by your best employees in the position.
This is sometimes a sticking point for leaders, but a lot of great brands do it. Who can argue with the success of Southwest Airlines, JetBlue, Juniper Networks, Doubletree, and P.F. Chang's, all of which swear by peer interviewing? In fact, peer interviewing is likely to become a powerful perk or reward when it is implemented throughout your company.
While each member of your interview team may take a slightly different approach, all interviews should use the same behavioral questions that reflect the job's three most important attributes. Be sure the team also covers the other job attributes
Remember: Every member of your interview team should understand that if a candidate is not a match with the key attributes and values that candidate should not be hired.
Your trainers should get across the idea that it is much more costly and damaging to company performance to hire the wrong person than to do five or ten or twenty more interviews to find that the best candidates. If you or your team are resisting this idea — or the concept of peer interviewing – it may mean that they are not really buying into the idea that people are important in your culture.  Are they?
Author Bio
Ann Rhoades is president of People Ink, a culture-change consulting firm, and the author Built on Values: Creating an Enviable Culture that Outperforms the Competition. She is also a member of the board of JetBlue and P.F. Chang's. Rhoades was one of the five founding executives of JetBlue Airways, Chief People Officer for Southwest Airlines and Executive Vice President of Team Services at Doubletree and Promus Hotel Corporations.