Tips for choosing an internship program design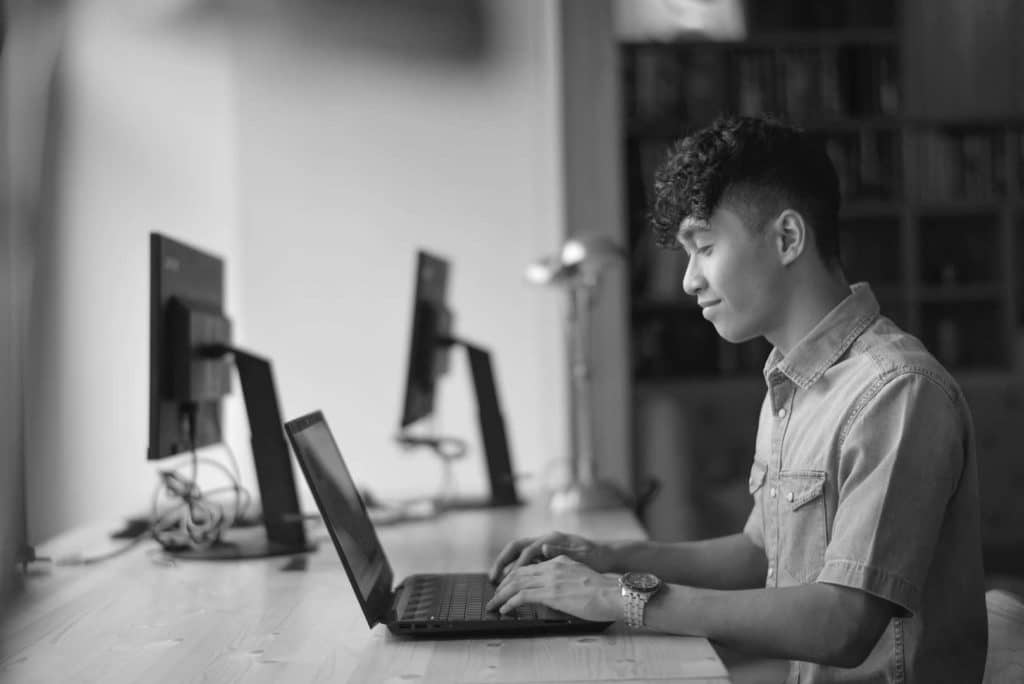 With more companies competing for the best talent, it's never been more important for businesses to have a solid internship program design to attract the next generation of corporate trailblazers. Across industries, interns are hired with an eye toward cultivating future staff and recruiting college graduates to the corporate world.
Are you looking to start your own successful internship program? Consider these best practices from companies whose internship programs are deeply integrated into their corporate culture.
Run them through the interview gamut
"All of our hiring managers interview and assess interns in the same manner as potential full-time employees," says Marie-Therese Ellis, University Relations manager for Brocade (now a part of Broadcom Inc.), an industry leader in high-performance network solutions. Just like regular employees, you want your interns to be a good fit in terms of personality, interests, and skills (even if they're mostly soft skills at this point). If you're thinking of your interns as potential future hires, why not interview them in the same way?
Guidance—an essential internship program design element
Jawbone, a world-leader in consumer technology and wearable devices, requires internal teams who request interns to show they have the time and dedication to create and help drive a meaningful project for the student.
"This includes assigning a manager and a mentor, and holding weekly one-on-one meetings with the intern to monitor progress and celebrate milestones," says Drew McGuire, head of University Programs at Jawbone in San Francisco. There are many benefits—for both the intern and the company—to a well-run mentor program.
Recruit wisely
As the process for recruiting talented interns has become more competitive, companies are utilizing a variety of strategies including social media, networking, and college recruiting to attract students.
"We look for interns who demonstrate initiative, an eagerness to learn, and a willingness to work hard, and who show the potential for leadership," Ellis says. "Often it's hard to distinguish those qualities on paper, so a face-to-face interview is key."
Jawbone also forgoes the traditional college career fairs, preferring to attend campus hackathons and other student-led activities to recruit interns.
Include an orientation and training in your internship program design
A successful intern program design should provide an orientation, plenty of training, and supervision. "We have a kick-off reception for our interns where one of our executives discusses our corporate culture and the expectations we have for our employees," Ellis says. "In addition, they attend the same orientation as our full-time employees."
At Brocade, weekly social and professional network meetings are held where interns hear from executives in different departments. As a result, interns gain a better understanding of the overall company.
Allow interns to contribute
Providing your interns with meaningful work gives them the opportunity to make meaningful contributions to your company. Ellis says that Brocade interns work on projects that can influence company processes. They also receive constructive feedback from their manager and team, as well as a mentor for extra guidance and support.
In addition to hiring college juniors and seniors for summer internships, Brocade recently introduced an internship program where students can work on a part-time basis for eight to 12 weeks during the school year. In programs like this, interns aren't expected to sit around or merely handle the staff's coffee runs.
"We have many interns who come up with innovative ideas and deliverables during their internship that are immediately implemented into the company," Ellis says. "At the end of their internship, students give a company-wide presentation, showing what they accomplished during the program," McGuire says.
Setting the bar high and providing guidance along the way can yield impressive results for both the intern and the company.
Don't forget the perks
Social perks are another draw for companies that are hoping to lure top students as interns. They also serve to ensure that students have an enjoyable and memorable internship experience.
In addition to being paid at Bay Area market rates, Brocade and Jawbone interns are offered the same benefits and perks as full-time staff, including vacation pay. Most interns receive health coverage through their parents' plans.
At Jawbone, interns are invited to attend the same company-wide events, parties, celebrations, and sporting leagues as the company's 450 staff members. This includes social and networking events like scavenger hunts, Giants baseball games, picnics and barbecues, and a speaker series.
The company also holds Intern Product Design contests where interns are asked to brainstorm and pitch a new product idea to a panel of employees. The winning team gets a prize, like tickets to the Outside Lands concert event in San Francisco.
Interns and your talent pipeline
If your company plans to use the internship program to drive new graduate hiring, use evaluations from managers to assess whether the intern would be a good match for your company. At minimum, be sure to maintain contact with the student and make a job offer as soon as possible, since many of today's students receive multiple job offers upon graduation.
"Throughout the internship experience, both Jawbone and the intern are able to assess if this is the right place for them to begin their career after they graduate," McGuire says. "High-performing interns are automatically considered for new graduate positions, and we often create new positions just to hire them."
Hiring the best interns
Interns and employers alike can benefit immensely from a well-crafted internship program design. Recruiters can capitalize on those benefits by helping to match them together. Whether you're searching for good interns or looking to hire a new employee with solid internship experience, get help from Monster Hiring Solutions' expert advice and hiring tips.