Benefits and Perks That Attract Gen Z Employees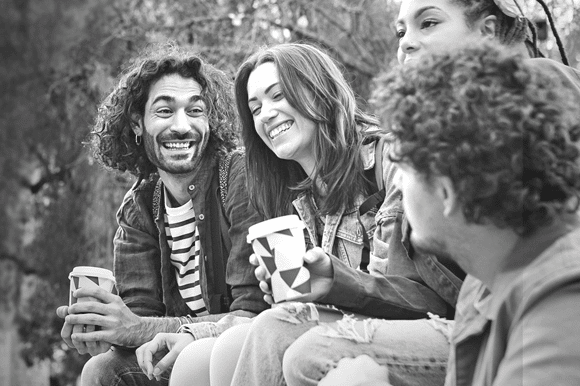 Now that Gen Z is the second largest employee cohort in the U.S. workplace, just behind Millennials, knowing what these young workers are looking for as they scan job descriptions and consider employment offers is essential. But before you can attract Gen Z employees, you need to understand their motivations and concerns.
Monster's recent State of the Graduate survey found that Gen Z job seekers prioritize salary above all other considerations when choosing between offers. This fiscal focus makes sense when you consider that, according to healthcare industry data, Gen Z workers are more likely than earlier work cohorts to:
Feel financially insecure.
Carry high levels of student debt.
Work multiple jobs to keep up with expenses.
Doubt that they will ever achieve fiscal milestones, such as home ownership or a secure retirement.
But compensation isn't the only category that can help tip the scales between offers for recent graduates and entry-level employees. Benefits that pave the way for career advancement, bolster workplace wellness, and support diversity and work-life balance are all popular with Gen Z. The benefits listed below can help ensure that your job descriptions and offers include the perks Gen Z employees find most appealing.
Workplace Wellness Benefits
Research indicates that 46% of Gen Zers report feeling anxious most the time, making them a much more stressed out generation than any of their recent predecessors. In addition, a higher percentage of this cohort has sought treatment for mental health issues than any other.
When it comes to assembling benefits packages to attract Gen Z employees, focusing on robust healthcare benefits and workplace wellness practices can assure prospective employees than you care about your workers' wellness—as long as you emphasize them in your job descriptions and during candidate interviews. Popular healthcare and wellness benefits include:
Flexible Schedules and Remote Work
One of the best ways to attract Gen Z employees with the skills you need, especially in sectors where talent is scarce and offsite work is feasible, is to promote your open positions with a remote option. Not only does this tactic allow you to expand your talent pool beyond your geographic area, but it also serves as an effective way to attract a wider range of candidates of all ages, including Gen Z.
Though many younger workers are eager to work on site to cement work relationships and expand their professional networks, they are also likely to view your openness to remote work or hybrid work schedules as a favorable sign that you are a flexible employer who recognizes the changing needs of workers and the workplace.
Career Development and Upskilling
Entry-level workers and those just approaching the first management tier are naturally focused on acquiring the skills they will need to advance their careers. For this reason, one of the most effective ways to attract Gen Z employees—and retain them—is to develop a robust employee training program that includes funding for professional certifications and seminars; membership in professional associations and conference attendance; subscriptions to industry blogs, podcasts, and newsletters; and tuition reimbursement.
Other ways you can signal your commitment to internal advancement is to sponsor a mentoring program or even cover the cost of annual career or life coaching sessions. Not only will a focus on upskilling and mentoring nurture a more skilled workforce, but it can also earn your employees' loyalty and burnish your employer brand.
Investment and Financial Planning Benefits
Many members of Gen Z are prudent and cautious, nervous about their long-term financial stability and willing to work extra jobs or turn down job offers with insufficient salaries to make the money they think they need to feel secure. You can appeal to their desire for long-term financial security by offering generous incentives, such as student loan assistance, 401(k) matching funds, and seminars on financial literacy, debt reduction, investing, and retirement planning.
Diversity, Equity, and Inclusion
Gen Z is the most diverse generation to enter the workforce yet. They are savvy about topics relating to diversity, equity, and inclusion (DEI) and can easily discern between empty statements about DEI efforts that never gain traction and sincere investments that support and value employees with a wide range of life experiences.
One of the most effective ways to attract Gen Z employees is to be as transparent as possible about your industry's—and even your company's—past efforts and obstacles when it comes to parity in hiring and advancement for traditionally underrepresented groups. Soliciting input from this younger and more diverse employee cohort, along with investing in proven strategies such as employee interest groups (EIGs), can help you outpace your competitors in the quest for Gen Z's top performers.
Deploy Your Optimized Job Descriptions and Attract Gen Z Employees
The best way to attract Gen Z employees with the skills you need to grow your business is to understand their motivations and offer the benefits they're looking for in their next (or first) workplace. You can make sure applicants get this message when you select a recruitment plan that meets your needs and post a job with Monster.