Home Health Aide Job Description Template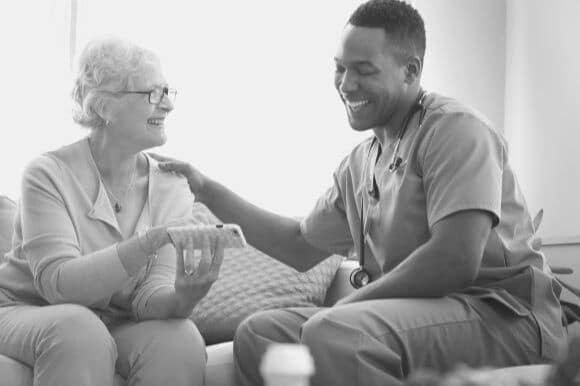 Home health aides act as a bridge to independent living for many seniors as well as those with disabilities who may also require assistance with activities of daily living. From monitoring a client's vital signs and physical or mental condition, to assisting with grooming, hygiene and, chores around the house, home health aides allow clients to maintain the familiarity — and dignity — of living at home.
There are some important considerations to keep in mind as you look to hire your next home health aide or home health care provider. Job descriptions perform the best when they clearly communicate your organization's needs as well as the daily expectations for your open position. So, for example, as you describe the job responsibilities, it's important to know what are home health aides not allowed to do for Medicare purposes, or by regulation, in your state.
The good news is that you don't have to start from scratch. Consider using this home health aide job description template, which has been structured and optimized for search purposes and which also has helpful tips to customize it for your company. You can also take a look at some of the home health aide jobs currently posted on our site for more ideas.