Phlebotomist Job Description Template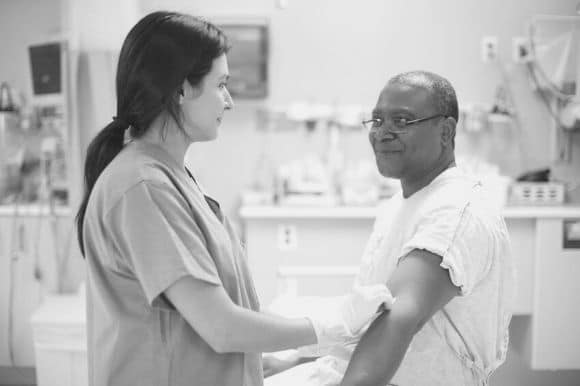 If you're looking for a phlebotomist, you're not alone. The need for these medical technicians is extremely high and will only increase in the foreseeable future, with a projected growth rate of 22 percent for the profession.
So how do you attract these hard-to-find, sought-after professionals? First, you'll need to know what you're looking for, especially since licensing requirements vary from state to state. Whether certification is required or optional, you can begin by looking for candidates who have earned accreditation through organizations, such as the American Society for Clinical Pathology (ASCP) or the National Healthcareer Association (NHA).
To be effective, your job description should paint a clear picture of your workplace and the daily phlebotomist job requirements candidates can expect. For more ideas about what to include in your phlebotomist job description, consider browsing through the current job openings in the field or consult a professional association such as the American Society for Clinical Laboratory Science (ASCLS), which represents the concerns of phlebotomists and other health and lab technicians.