Front End Developer Job Description Template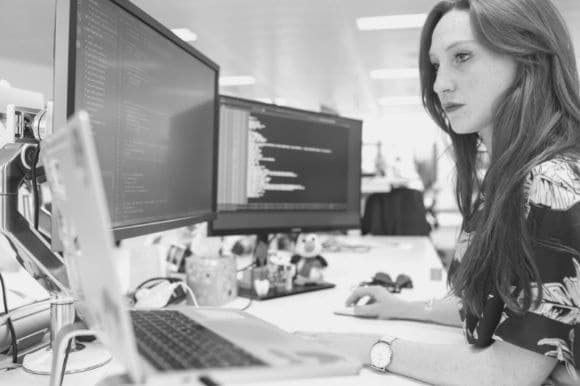 Websites play a critical role in how businesses and organizations communicate and interact with their audiences. The look, feel, and usability of a website often makes or breaks a customer's decision to purchase a product or service, or to do business with a company at a brick and mortar.
Whenever you visit a website, anything that you see, click on, or otherwise use is the work of a front end developer. They work with back-end web developers, who create and manage all of the behind-the-scenes functionality that powers the front-end design. Having an experienced, talented front end developer to create and maintain your virtual storefront is a must.
If you're ready to hire for this critical role, writing a clear, concise front end developer job description is your first step. The following is a sample to use and customize as needed to attract the most qualified candidates.