Hiring Millennials vs. hiring Gen Z: What's the difference?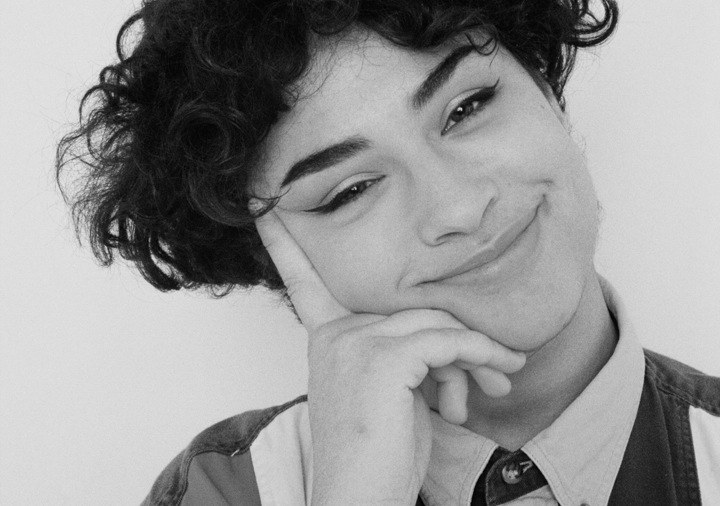 If you're a recruiter, Gen Z may not be widely on your radar yet unless you're recruiting out of college—the oldest part of this cohort turns 23 this year. Compared to Millennials, who are turning 24 to 39 in 2020, Gen Z has only just begun to wade into the employment waters.
But as college grads (and Gen Z workers who skipped college) pour into the workforce, recruiters acknowledge that they're a different generation to attract and employ than Millennials. They're even more mobile technology focused, their attention span is different, and they're not looking for the same perks in a job.
Here's how experts are differentiating the two generations:
Attention span
If you thought Millennials were tied to their phones, keep in mind that Generation Z doesn't remember a time before smartphones. Their attention span is a mere 8 seconds, compared to 12 seconds for Millennials, so you have to grab their interest and keep it. Millennials might still pick up a voicemail or return an email, but Gen Z is more reachable via text message or direct app messaging.
"If I want to get in contact with a candidate who's in that Gen Z box, texting is going to get me there," says Malinda Gain, talent acquisition partner with pharmaceutical firm Astra Zeneca. "I can leave messages and messages and get nowhere, but I'll text and boom, I have a quick answer. It's a new way of recruiting."
Recruiters also have to be cautious about the length of their hiring process. "I have to come back to my hiring managers and say, 'We can't have a full eight-hour day of interviews,'" Gain says. "'Who are the top three to four people you need this person to meet with?'"
Digital hiring experience
As companies continue to adjust their hiring practices to accommodate social distancing and pandemic guidelines, it's worth noting that Generation Z—even pre-pandemic—are content with digital hiring. Twenty-three percent of Gen Z candidates have experienced an almost exclusively digital hiring experience, compared to 14% of Millennials, according to Monster recruiting data.
In fact, forty-six percent of Gen Z'ers have applied for a job or internship from a mobile device, compared to 38% of employed Millennials. Nine out of 10 Gen Z job seekers say that technology would influence their job choice if they were choosing among similar job offers, according to a survey from Dell Technologies. And 54% of Gen Z won't complete an application if your recruiting methods are outdated.
"You can't have an application on the Internet that takes a half hour to 45 minutes," says Matthew Burr, a human resources consultant in Elmira, NY. "If it's too long a process, you lose people."
Priorities
Many Millennials entered the workforce looking for flexibility: They wanted to work from home, they wanted a four-day work week, they wanted the freedom to launch a business on the side. Gen Z, on the other hand, seem to prioritize a good salary.
"If you think about everything they've experienced in their life—two massive recessions and now a pandemic—stability is something that is driving them more," says Luke Stratmann, division director at Robert Half.
Indeed, flexibility doesn't even hit Gen Z's radar. Fifty-three percent of Gen Z say they prefer going into an office versus working from home. "Flexibility doesn't seem to come up, and even remote work doesn't seem to really engage them," says Burr, who is also an assistant professor at Elmira College. "It seems like money continues to be a pretty big driver for that group."
Social media networks
It may seem like both Millennials and Gen Z are social media savvy, and they are. But they spend time on different sites. Millennials spend time on LinkedIn and Glassdoor, while Gen Z prefers YouTube and Instagram. (They both like Facebook.)
"Working with the graduating seniors at Arizona State University, we help them understand the importance of a LinkedIn profile," says Kathleen Duffy, founder of Duffy Group, a global recruitment firm. "But they like getting recruiting information via creative YouTube videos or through a social media influencer."
These preferences affect where Gen Z and Millennials look for work as well. For instance, Gen Z is less likely than Millennials to rely on staffing firms or job boards for employment, preferring methods like social networks and employee referrals.
As Millennials continue to influence the workforce and Gen Z filters in, it remains to be seen how the work world will change over time. But experts are optimistic about what's coming. "I am very hopeful about these two generations," Duffy says. "They're going to be taking care of us, so we've got to make sure they're set up for success."
Connect with both generations of job seeker
Clearly, there are benefits to both groups, and Monster has access to millions of candidates from all generations. Ready to start hiring? Learn the latest hiring strategies: download our New Grad Hiring Guide.