How to Provide Financial Literacy for Employees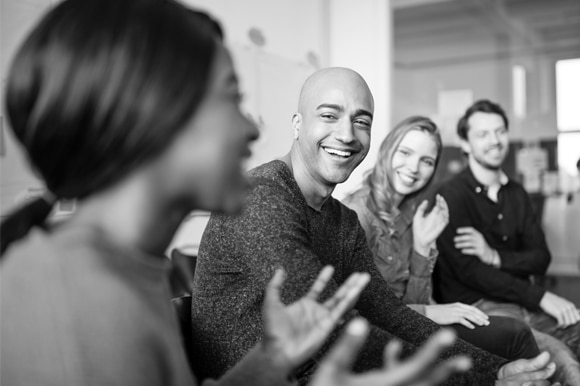 Think your employees' personal finances are just that — personal? Think again. Financial stress can impact your workforce in negative ways, like reducing productivity and increasing absenteeism. In fact, financial angst is more common than you might realize. Studies have shown that a majority of workers are stressed about their overall finances, with many reporting that their financial problems are a distraction at work. Therefore, improving financial literacy for employees can be a significant benefit for employees and employers alike.
Workers who are better at managing their finances are less likely to end up with financial woes or make hardship withdrawals from company 401(k)s. What's more, providing financial education programs for employees can be a budget-friendly investment with easy setup and lasting value.
What do Financial Education Initiatives Look Like?
Many large companies recognize the benefits of offering financial education. For example, communications conglomerate Cox Enterprises provides employees with free access to one-on-one phone consultations with financial advisors. These conversations cover topics such as debt counseling, retirement planning, budgeting, and replaying student loans. Additionally, a "Know Your Numbers" initiative provides a personal retirement readiness statement to eligible Cox employees to help them stay on track with saving for a comfortable retirement.
These programs have had positive results and led to higher employee participation rates in retirement savings plans. "Management cares about these programs and helps drive them as educational tools for employees to understand and utilize their benefits," says Cox former Senior Manager of Public Relations Elizabeth Olmstead.
Providing Financial Literacy for Employees Doesn't Need to be Expensive
Providing financial education for employees doesn't require a lot of time or money. Even informal sessions can make an impact. Nest DC, a boutique property management company schedules a brown bag lunch-and-learn about personal finances for employees. The sessions had huge turnouts and ran much longer than expected, proving how eager employees were to learn about finances, says Chief People Officer Veronica Vivas.
Nest DC bought access to an online finance program and offered employees a chance to win a $1,000 in exchange for watching the program's videos and completing short quizzes. "It was low cost, $10 per person per month, including the budgeting tool," Vivas says.
This program encouraged more employees to sign up for the company's retirement account, and helped boost employee morale and cross-team relationships. A group of employees were even inspired to save money by cooking lunch together in the company kitchen, instead of going out to lunch.
Tap Into Service Provider Expertise
Companies that supply benefits to your organization can be a great resource for financial wellness programs. MassMutual, for example, conducts free, on-site financial workshops called PlanSmart for its clients' employees.
Each week the presenter talks about a financial topic and gives employees homework that helps them apply the lessons to their own financial situations. At the end of the program, employees have a greater understanding of their investments and how well they're saving for retirement. Your benefits provider may offer similar programs.
Consider Hiring a Certified Financial Planner
You could also hire a local Certified Financial Planner (CFP) to provide financial literacy for employees. For example, Aaron Kahn, a CFP with Wealth Management Strategies, conducts roundtable discussions with his clients' employees and provides them with financial advice.
The benefit of an independent financial advisor is that they may be less likely to try to sell you something. "Someone from an investment firm might tell the employees to put extra income into investments, while a life insurance company adviser would likely suggest buying a life policy," he says. "A neutral adviser will discuss pros and cons of each option and how to calculate the best return."
Promote Your Financial Education Program
Whether you choose to use a knowledgeable financial adviser or a reputable program, offering financial literacy for employees has clear benefits for organizations and employees alike. An added bonus is that you can pitch your company's financial education initiative to promising new candidates during the hiring process. Get help with this and learn other expert-recommended recruitment and management strategies.