How to Hire and Manage an Individual Contributor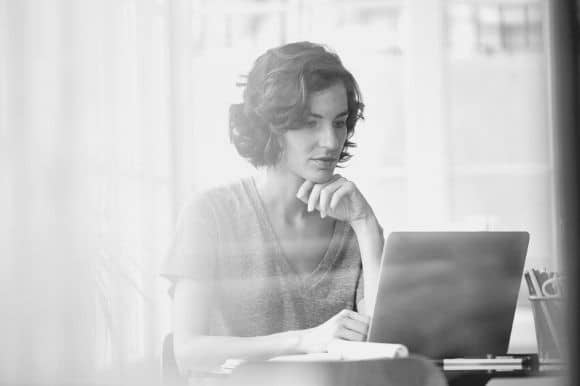 The term "individual contributor" (or simply "IC") refers to a senior-level professional who is not a manager (nor aspiring to be one) but instead has highly specialized skills and capabilities that make them an effective "team of one."
Talent management is always an important job for managers, but the specialization and isolation of the IC role makes it an active, dynamic one, too. In this article we'll look at what makes an IC, and how best to hire and retain them for their unique abilities.
What is an Individual Contributor?
An individual contributor is a professional without management responsibilities, who independently supports an organization's mission. ICs typically report to someone but aren't responsible for managing anyone other than themselves. You could say that they manage a given process or project, either within a team or on their own, but are not responsible for managing a team of people.
Managers oversee more strategic tasks of developing project teams and focusing on growth goals, some of which can be broken out for an IC. Because these professionals are not responsible for a group, they have more time to hone their craft and become subject matter experts.
Necessary skills for any IC include the following:
Clear Communication
The independent contributor is responsible for their own tasks and projects, but must still maintain open communication with coworkers, managers, and other departments. It's especially important for the IC to be an active part of the workplace, both on their own initiative and through the support of a manager. Sharing information becomes essential when working alone, so you need a healthy working relationship with those around you.
Strong Time Management
The sole contributor often works alone, so managing their time appropriately is a major concern. Consider using a group calendar or Kanban system to set due dates and major steps, and to help the IC manage their own time in step with the team. The best IC can be relied upon by their colleagues for consistent work and managing their connection with the wider team is an important way to support them in this key function.
Effective Collaboration
Your new team of one should be encouraged to speak up in group meetings and offer solutions when problems intersect with their expertise. In planning, be very clear about your IC's contributions and your expectations. While working, keep these essential professionals' skills and subject areas in mind so that your other employees don't have to go looking for help.
Ability to Work Autonomously
Autonomy requires self-management of time and the ability to pivot to contingency plans and work on multiple projects at one time, all without regulation. Get a clear understanding of the methods the IC has in place to guide them in the workday.
Organizational Skills
Independent contributors may manage many projects or tasks at once, so staying organized is crucial to making sure they complete their work on time.
Hiring Individual Contributors
Employees increasingly say managing people and building a team isn't their goal: many organizations simply aren't investing in leadership, so management (without support) becomes a path to failure. The time between someone being promoted to management and receiving their first leadership training can often be measured in years. Using an IC puts their expertise at your disposal without putting them in a position they'll resist.
Have a project that requires specialized training or duties? ICs possess expert professional knowledge and can handle assignments, projects, and programs of the largest scope or complexity. They can bring the advanced concepts, techniques, standards, and applications or programs that you need to supercharge your projects.
Managing Teams of One
Managers are always looking for ways to attract and keep top talent on their teams. One method is to reward great performance, but there are others. The IC needs to be kept in the loop as far as major changes to the scope or strategic plan of a project. It's the manager's job to make the IC feel both integral to the project and integrated into it.
While some independent contributors may not be entitled to the benefits and perks of a more formal employee engagement, it's invaluable to determine what can be offered to make them feel more integrated into the team.
The independent contributor needs a reliable measure of success, whether that's feedback in 1:1 meetings or going strictly by the more formalized KPIs inherent to the position and project. Without constant collaboration on like tasks, there is the chance for both mission creep and confusion about the mission itself. Making sure the roadmap is clear and easy to follow is your top responsibility.
Developing Sole Contributors
In today's gig and freelance economies, it's important to look at career pathways more holistically. That means not just attracting and managing your individual contributor, but also making sure you're the most attractive employer you can be and doing your best to avoid turnover.
Look for places where your IC adds the most value, especially in creative opportunities. This isn't just a matter of onboarding. Rather, it's about bringing them into the light and showing their contributions across the business. They'll come away with a list of successes, stay engaged, and remember your company as one where they learned, innovated, and created value.
Get Ready for a Turbocharged Workforce
Now that you have learned not only what an individual contributor is but how to hire, manage and develop them in your own teams, you can start using Monster's expert advice to go even further and higher.