How to Manage an Individual Contributor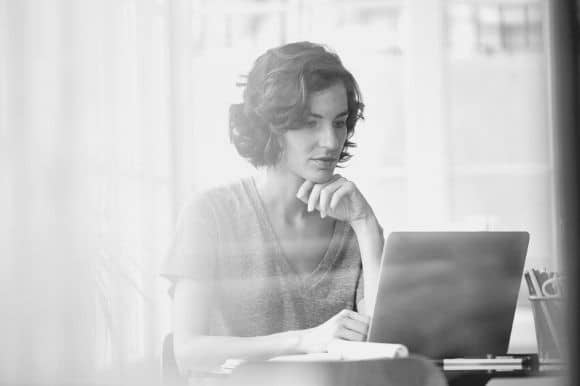 The term "individual contributor" is used to describe employees who don't have direct reports. Entry-level and other junior-level employees typically don't manage people, but some companies have non-management roles higher up the corporate ladder.
Some people who love what they do would prefer to focus on the work they enjoy, rather than spending time managing a team. If you have senior-level non-management roles, you're likely to see increased employee engagement and morale. Research shows that companies with high employee engagement are often more profitable because of factors including increased productivity, work quality, and employee retention. Now that you know the benefits, here's your guide to creating these roles and managing these senior-level employees.
Create New Roles
If you don't have senior-level non-management roles, your first order of business is to add these roles to your organizational chart. Create a non-management option for every role if you can. Here are some examples:
A reporter who wants to keep writing could become a senior reporter with a specialty instead of an editor.
A software engineer who wants to keep coding can take on harder coding projects instead of managing a team.
An associate at a law firm could become a partner and manage cases, not associates.
How to Manage an Individual Contributor
After adding these positions to your organizational chart, you may be wondering about the best ways to manage these employees and help them be successful. These employees often love what they do and have a strong skillset and time to become specialists, making them valuable team members. These management tips can help you boost retention.
Increase Collaboration
Although these team members don't manage employees, they often need to work closely with colleagues. Make sure they are included in relevant meetings and teambuilding opportunities like employee resource groups (ERGs), mentorship programs, and activities like book clubs and softball leagues.
Offer Professional Development
An individual contributor typically enjoys their role and responsibilities, which is why they don't want to spend time on hiring, training, one-on-one meetings, performance reviews, and other management responsibilities. Help them strengthen their skills and learn new ones by offering hard and soft skill trainings and professional development stipends that they can use toward certification programs, classes, and conferences.
Give Them High-Level Responsibilities
There are countless senior responsibilities that don't involve managing employees. For example, an individual contributor can lead a project, manage a budget, set deadlines and deliverables, or spearhead client relationship management. Individual contributors aren't managing a team and likely have more time to devote to other advanced responsibilities.
Provide a Clear Career Path
These employees want the opportunity to continue to advance at your company without stepping into a management role. Make sure there is a clear career path for each individual contributor that may involve managing projects or departments but doesn't involve managing direct reports.
One way to increase retention and employee morale for all your team members is to make sure you have a clear and equitable promotion process, so employees know what they need to achieve to get promoted. It's helpful to have all your managers work with their direct reports to create career development plans that outline the employee's short- and long-term goals and ways to accomplish them.
Ask managers to work with employees to create a list of the skills and achievements their direct reports need to accomplish to get promoted. Managers should provide the support and resources their direct reports need to achieve their goals. For example, they could sign them up for relevant trainings and assign them to projects that help them gain new skills and experiences.
Learn More Ways to Build a Strong Team
Now you know how offering senior-level individual contributor roles can increase employee morale, retention, and profitability and how to help these employees succeed. Continue to strengthen your business with expert hiring and management advice from Monster.