How to Handle Unethical Behavior in the Workplace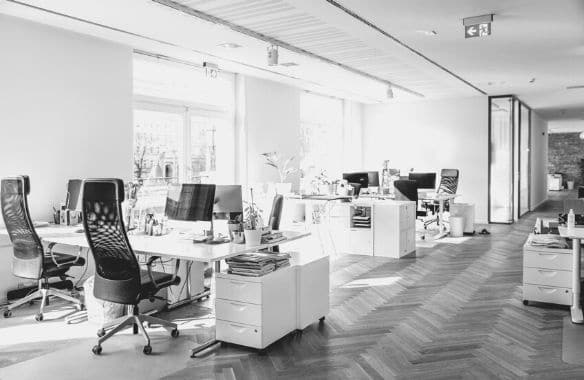 According to studies by the Ethics & Compliance Initiative (ECI), about one in five employees feel pressured to carry out unethical behavior in the workplace. The same study found that those who feel this pressure are more than two times as likely to commit misconduct, such as abusive behavior and corruption.
Preventing unethical behavior will help you avoid unnecessary damage to your employee satisfaction and business reputation. Here's how to recognize these potentially damaging acts and foster a healthy work environment.
Examples of Unethical Behavior in the Workplace
Unethical behavior is when someone intentionally fails to do the right thing. It can show up in a variety of ways, such as:
Fraud
Theft
Lying
Cheating
Discrimination
Abusive behavior
Sexual harassment
Conflicts of interest
Health and safety mandate violations
How to Deal with Unethical Behavior
Create a system for identifying what constitutes this type of behavior and how it will be dealt with, so your employees know what is and isn't acceptable. Here's what to do.
1. Have a Policy Set in Place
The first step to curbing unethical behavior in the workplace is to be sure your employees understand what's expected of them. Sometimes called an "ethical value statement" or "code of ethics," these documents outline a behavioral policy that also specifies what will happen if people don't comply.
Use these documents to educate employees on the ethical behavior you expect to see. Include a set of checks and balances and information for how employees can report unethical behavior in the workplace if necessary. You want your employees to know the behaviors won't be tolerated.
2. Start with Leadership
Employees whose leaders didn't seem committed to upholding ethical standards were three times as likely to engage unethically, according to ECI studies. This means it's likely that your staff will only be as ethical and well-behaved as your leaders.
Choose leaders who have strong ethical standards and model good behavior. Also, consider providing your leaders with regular ethical trainings to keep your policies top of mind.
3. Monitor and Evaluate Behavior
If you suspect foul play, ensure that the behavior you're seeing is indeed unethical. If the behavior isn't serious or you aren't sure it's been committed, start with the idea that the employee means well, then monitor the situation and go from there.
For example, you don't want to falsely accuse someone of embezzling money if it was an honest mistake in recordkeeping. If it keeps happening after you take measures to rectify it, then it might be cause for concern and you might need to report the unethical behavior to HR. This way, the team can decide if the information is serious enough to investigate further.
4. Create a Clear Reporting Process
According to a Gallup poll, only 40% of employees who are aware of unethical behavior in the workplace report it. There are a variety of reasons cited, such as fear of losing their job or other types of retaliation.
In your policy, create a section that specifies a clear process for reporting unethical behavior to HR, such as who to reach out to and what information to provide. Some businesses have a system in place where employees can make anonymous reports, and you can also reinforce that employees are protected under the Whistleblower Protection Act. This might help eliminate some of the fear employees can experience when speaking out.
5. Document Everything
When it's clear that someone is participating in unethical behavior, document everything you learn and be diligent about the details. This way if you or the company must act, such as by reprimanding or firing the employee, you have evidence to back up your claims. This could be useful in preventing wrongful termination lawsuits or other counteractions that could occur.
6. Enforce (and Reinforce) What You Mandate
When you take the time to put an ethics policy into place, it's important that you also enforce it. Keep educating your employees and making clear that unethical behavior in the workplace isn't tolerated. For example, introduce the policy when onboarding employees and have it in the employee handbook so it's easy to access at all times. Then, reinforce your policy with relevant trainings, such as:
Discrimination
Sexual harassment
Cybersecurity
Ethics and compliance
Health and safety
Management best practices
This, along with having the right leadership in place to enforce the rules, will help your team stay focused and honorable.
Foster a Better Work Culture
Now that you know how to handle unethical behavior in the workplace, you can continue improving the culture of your team. Use Monster's free job posting to build a better work environment with your next hire.