What Every Hiring Checklist Must Include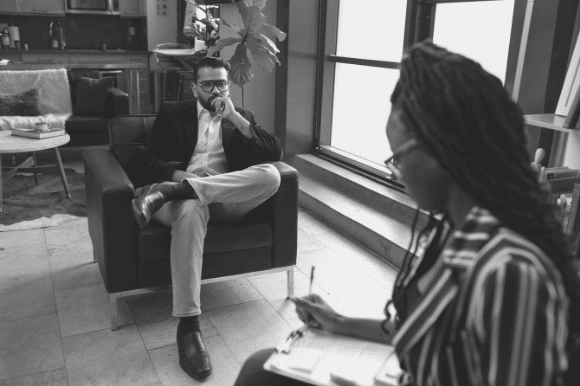 Hiring new employees is expensive and time-consuming. If you're not an experienced recruiter or HR manager, it can quickly become overwhelming and often stressful. For small businesses especially, one bad hire can quickly derail your business trajectory and, even after they leave, it can take months to correct course.
The number of tasks you need to address throughout your hiring process is extensive. Some are even legally required, and many should be completed well before you begin evaluating applicants. A detailed hiring checklist can help make sure you are in compliance with local, state, and federal employment law, and ensure that your next hire helps keep your business moving forward.
Before You Begin the Hiring Process
As much as you may want to hire more help, you may not yet be able to afford it. You will need to do some assessment—and some math—before you proceed to the next items in your hiring checklist. To determine whether it's time to hire or look for other solutions, you'll need to pay attention to two key factors: your company's growth indicators and the workload you and your current employees are shouldering.
If your employees' workloads are increasing and overtime costs are steadily increasing, it's time to hire. Consider the following questions:
Have you secured the needed budgeting for this position, including benefits?
Have you budgeted enough for recruitment, search, and onboarding processes?
Are your current employees' workloads increasing, along with overtime costs?
If the answer to all these questions is yes, then you're ready to start the hiring process. If not, you may need to make do with help from a consultant or labor-saving software until your profit margin increases enough to afford additional staffing.
Determine Who Will Make Your Hire
Your hiring checklist should include the important task of assembling your recruitment team—your human resources department (if you have one), a hiring manager, or a recruiting agency. If you have been, up to now, a sole proprietor, and you have no past recruiting experience, think about collaborating with a trusted consultant or local recruitment agency.
A small, community-based recruiter might even offer a discount on your first search as an incentive to work with you in the future as your business and hiring needs grow.
Make Sure to Comply with Employment Law
Your hiring process checklist should include all the paperwork and legal obligations you will need to have in place before you bring on a new employee. If this is your first hire, or you haven't made a hire in a while, there are a few actions you may need to take to make sure that you are in compliance with local, state, and federal laws guiding employment practices, including the following:
Make sure you have an employer ID number.
Register to pay state and federal payroll taxes and determine any registration and tax requirements of the municipality where your business is located.
If your state requires it, purchase worker's compensation insurance. If you're not sure whether your state requires this, you can check with the National Federation of Independent Businesses.
Check with the U.S. Department of Labor to learn which federal labor regulation posters you are required to display at your place of business.
Finally, make sure you've calculated accurate withholding for state unemployment taxes into your payroll process.
Craft the Perfect Job Description
Ideally, the hiring manager and HR team should work together to determine what needs the new hire will fulfill. At smaller companies, the owner may be the one making all new hires. In this case, ask someone you trust who understands your business to help you draft and edit your job description.
Your job description is a critical step in your job search process, so it's advisable to dedicate a section of your hiring checklist to drafting a strong job posting.
Begin with a short paragraph or a set of bullet points that describes why your business is a great place to work.
List the job's responsibilities and the preferred skills, experience, and educational background of your ideal candidate.
Use a salary tool that calculates for job title and location to determine a salary range, along with a description of benefits.
End with a call to action that encourages candidates to send a resume or fill out an application.
Consider browsing through postings for similar jobs for inspiration. Once you've finalized the wording, make your job listing easy to find and your application process simple and clear.
Interview Hiring Checklist
Once you start hearing back from candidates, select which applicants you want to interview. Notify candidates you are eliminating from consideration at each step of the process, so you don't gain a bad reputation among the wider applicant community.
If you don't get enough replies to your job ad, consider lowering your experience and educational requirements or increasing your salary range. Ask employees for recommendations or reach out to local colleges, tech schools, and business associations.
As you prepare for your candidate interviews, make sure you work with someone else—another employee, a trusted consultant, or an outside recruitment agency—to craft a variety of questions to help you get to know each candidate. Even if you are a sole proprietor looking to hire your first staff position, you may want to have someone else sit in on the interviews for added feedback.
Your questions should:
Build rapport. Put your candidate at ease at the beginning of the interview by asking them things they are likely to know. For example, why they are interested in the job, or why they are in their chosen field.
Explore past experiences. Ask about what experiences from their past jobs relate to the current position, about successes they've had, or challenges they've overcome.
Test knowledge. Find out what technical skills the candidate has and how they would use these skills to solve problems.
Compile All Necessary Documents
One of the most essential aspects of your hiring checklist will be ticking off every box next to the legal documents that you should have prepared to be filled out by your new employee, well before their first day. Begin compiling this paperwork before you have selected your final candidate.
These include:
Offer letter
Employment agreement
Employee eligibility verification (I-9)
Federal income tax withholding form (W-4)
Health insurance enrollment forms
Select the Ideal Candidate
Now that everything is in order, talk with everyone who met your finalists and compare notes on what impressed you and what concerned you about each candidate.
Consider their soft skills: Which applicant seemed to have the strongest customer focus, interpersonal, and communication skills?
Whose experience and background are the best fit for the job in question?
Once you're ready to make your offer to your preferred candidate, give them time to think about your offer and be prepared to adjust your salary range.
Check Off More Boxes on Your Hiring Checklist with Expert Advice and News for Employers
The hiring process is anything but simple, which is why employers of all sizes can use a little help from time to time. From expert advice to the latest recruitment trends, Monster's hiring newsletter provides news, tips, and more designed to help you grow your business.