Compensation Packages for Small Business: Which One is Right for You?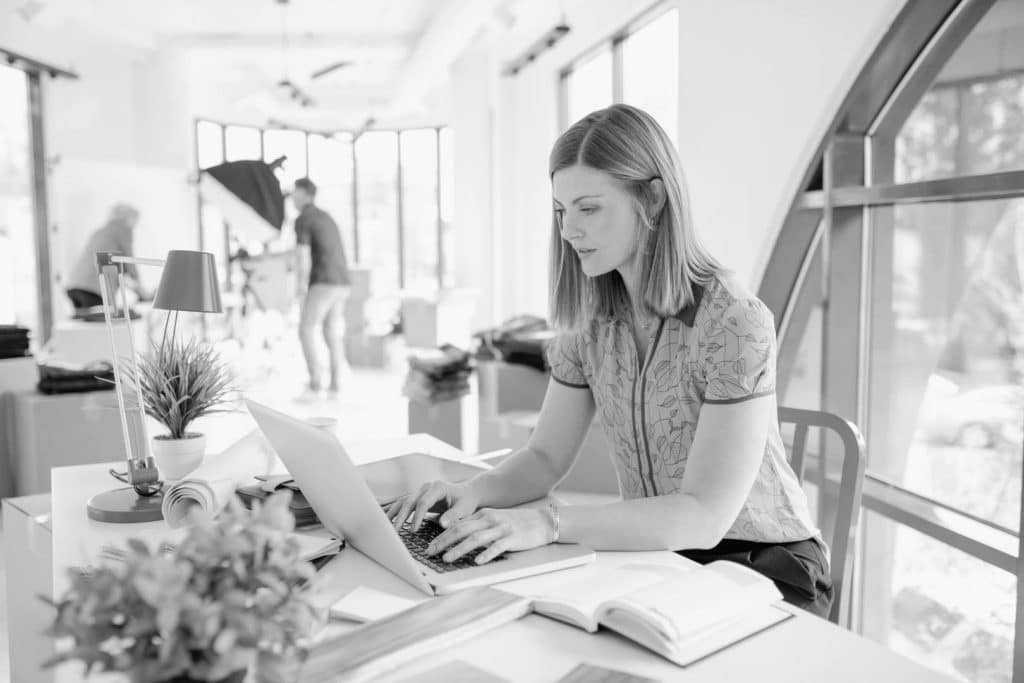 While many small businesses have a solid business plan in place, they often falter when it comes to devising compensation packages. While it may seem like an afterthought once you've put so much effort into launching your business, determining the right compensation for small business employees is crucial to recruiting and keeping top performers.
Every business needs to have a compensation plan in place that reflects its overall strategy and values. Failing to strategize hinders your ability to compete for the best talent, but also can result in overextending your resources if you're not careful. Finding the right balance is the key.
Choosing the right compensation packages for your employees—luring talented candidates, retaining them, and leaving room for promotions—will help your small business succeed. The following suggestions will help you get started.
Don't Wait to Strategize
Small businesses need to keep their salary structure current, offering a competitive advantage over other small businesses in the same market, while also leveraging the unique opportunities smaller organizations can offer that larger competitors often can't. For instance, you may be able to offer them more autonomy and more responsibility, at slightly less pay, than what a larger competitor could offer.
Some small businesses mistakenly believe they don't need to draft a comprehensive compensation program until their company gets much bigger. They may view it as a limitation on their ability to make nimble business decisions in regard to employee pay. But it's important to think long-term, imagining where your company will be in a few years and factoring in the cost of raises and additional hires.
Your pay structure is a vital piece of the overall pie, right along with revenue projections and your break-even target. Having a set plan for the compensation packages you're able to offer gives you a better, clearer picture of your business, and therefore allows you to make better decisions.
Look at the Job and its Location
Salaries for small businesses are not necessarily based on the same data used by large companies. When determining a job's market value, job location is often as important as the job title.
The Small Business Administration has a wealth of information for business owners and recommends doing an online search using keywords such as "[job title], salary range, [your location]" to determine how to better understand the market for particular jobs in your area. You may be surprised at how much they vary from one location to another.
For many positions, especially in technology, companies may be national rather than regional. According to the Society for Human Resource Management, a large majority of companies with employees in more than one geographic location differ their pay structures by region and review their differentials annually. This is important to keep in mind as you compete for talent.
If you're seeking candidates who live outside of your immediate area, be sure to utilize a salary relocation calculator to help determine fair compensation.
Be Transparent About Your Compensation Strategy
In the past, many businesses believed that talking about compensation should only be done behind closed doors. But a growing number of successful small business managers today believe in an open pay policy that reveals a compensation strategy that is committed to investing in top talent.
In fact, being honest and candid about your compensation practices and how you benchmark salaries can have a positive impact on trust and employee morale. Plus, the growing trend among workers is to talk about their salaries with others, so you might as well be transparent about it from the get-go.
Consider Implementing Salary Ranges
While not all businesses feel as though they are ready to implement salary ranges, including a pay range in your compensation packages can be very beneficial to your retention efforts. It's also a great way to recruit talented professionals who want to grow with your company.
By establishing a salary range, you can show employees where they are starting on the range, and illustrate how they have room to grow. If an employee is at the top of the salary range, you can talk to them about a growth track and how they can thrive at your company, perhaps by getting the skills and training needed to be a manager.
Anticipate Expectations About Reviews, Raises, and Bonuses
Many small businesses are moving away from annual reviews, preferring instead to offer more frequent feedback. This strategy is particularly important for retaining millennial employees, but all has the added advantage of providing more opportunities to address areas of needed improvement.
Some larger companies, including IBM, Microsoft, and General Electric, are leading the trend by replacing annual performance reviews and offering employees more frequent informal reviews, where they can set and update quarterly goals and offer opportunities for individual growth.
Paige Campbell, president and partner at Grady Britton, a creative agency in Portland, says her employees receive quarterly rewards based on performance including a bonus day off or a long, leisurely lunch paid for by the company.
Employees and work teams are also celebrated throughout the year when they have demonstrated superior performance. If someone has done an outstanding job, for example, they may receive a mid-year raise instead of waiting a full year to be recognized for their achievements. This type of compensation also helps incentivize your workforce.
Don't Forget: Compensation Packages Should Include Benefits
Compensation for small business employees isn't just about the money, which can be good news for business owners on a tight budget. Additional ideas for attracting and retaining great employees include:
Flexible work schedules and remote work options.
Better vacation and sick day packages.
Health and wellness benefits.
Exceptional work culture and environment.
Employee perks like discounts and company parties or trips.
Skills and career development programs.
Getting creative and understanding the expectations of today's workforce can help you make a competitive offer to attractive candidates even when you're faced with a tight labor market.
Get Help With Compensation Packages, Hiring, and More
Competing for top talent and choosing the right compensation for small business employees is no small task. But, with a balanced, strategic approach, it is possible to find and retain high-quality candidates who will help your business grow. If you're interested in making your recruitment and hiring process more efficient and effective, sign up to receive expert recruitment insights and the latest hiring news today.