How to Hire for Your Microbusiness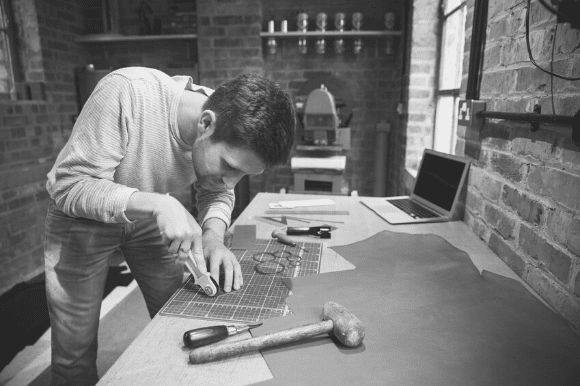 When your company is small or just starting out, every employee hire is extremely important. These are the people you will rely on to serve your customers, build your brand, and elevate your company's reputation. But, like any small business, hiring for a microbusiness often comes with its own set of challenges.
Let's look at what makes hiring unique with microbusinesses and how to set yourself up for success as you go about hiring the best employees for your company.
What Is a Microbusiness?
Microbusiness is a subcategory of small business, and usually refers to companies with around 10 employees or less. The category typically includes businesses such as:
Startups
Small family-owned businesses
Solopreneur businesses with only one employee, such as freelancers, consultants, and independent contractors
These types of businesses have been on the rise in recent years, especially as working from home and gig work have become more common, leading to an increase in solopreneur businesses. They often, but not always, have smaller operations and revenue and require less than $50,000 to start up.
They typically don't use traditional business loans or have investors other than the owner. In the past they might have been lumped into the larger "small businesses" category or referred to by terms such as "sole proprietorship" or "mom and pop business." Examples include freelance operations, food stands, and small home-based businesses.
How to Know When to Hire Your First (Or Next) Employee
When deciding whether it's time to hire an employee, be sure you have a clear idea of what problems you're trying to solve with the additional staff. From there you can determine if you need full-time, part-time, or contract employees.
For example, if business is booming and you need help with the bookkeeping, customer service, fulfilling orders, and managing your sales pipeline, you may or may not have enough work for a full-time employee in all four areas. So, it's important to look at your situation and ask, how much work is there for each role? Is it enough for full-time, part-time, or less than part-time? Is the workload consistent or does it fluctuate?
The advantage of hiring contractors is that you can:
Hire them on an hourly or per-project basis, paying only for what you need when you need it.
Easily scale their workload up or down as your business needs change, without having to hire or lay off anyone.
Test out working with someone before you commit to a full-time hire.
The advantages of hiring people full-time or part-time include the following:
Their time is dedicated to you instead of juggling multiple clients.
You have greater control over how and when they perform the work.
They become more ingrained in your culture and operations.
Hiring Best Practices for Microbusinesses
Before you post a job listing, begin by preparing a few critical elements in advance. Getting your ducks in a row ahead of time will help ensure that you are attracting quality candidates and ready to close the deal when you find the right person.
1. Know How to Describe Your Company and Culture
Gather a few key facts about your microbusiness that you can share with candidates. Is your company fast paced? Obsessed with quality? People-focused? The goal is to quickly provide an idea of the kind of company it is and what it might be like to work there.
Also be ready to talk about why you're hiring and what your growth trajectory looks like. Are you anticipating moderate but steady growth and planning to stay small? Are you growing rapidly and looking to put together a nimble team that will help take the company to the next level?
Being up front with this information will help candidates determine if it's the kind of company culture they'll thrive in. And getting the cultural fit right makes it far more likely that an employee will stick around for the long term and be more enjoyable to work with.
2. Write a Clear Job Description
Crafting a clear job description will save you precious time and energy during the hiring process. It's important to communicate requirements like:
The tasks you need them to do, and what skills will these require.
The soft skills or personality traits they need to be successful in the role.
Any certifications, degrees, or specific experience that is absolutely required.
It's a good idea to distinguish between must-haves and nice-to-haves so that you don't eliminate good candidates who just need a little more training to meet your needs. Most of the time, hiring someone with the necessary personality traits is more important than their experience doing the same job elsewhere (although ideally, they will have both).
3. Determine Compensation
Use salary research and calculator tools to find out the fair market pay for the role you're hiring for. Be sure to factor in the cost of benefits, and all applicable federal, state, and local payroll taxes. Do your best to offer competitive salaries to attract quality candidates. Hiring a smart, capable person who doesn't require constant oversight will save you money and headaches in the long run.
As a microbusiness owner, it may be particularly difficult to offer a competitive salary. But, even if you can't pay quite as much as large businesses, be sure to point out any lifestyle benefits such as flexible work hours, work-from-home options, time off for volunteering and family activities, etc.
4. Plan to Evaluate the Must-Have Skills
Anyone can say they're good at a job, but the proof is in their work. While the interview process can be highly subjective and depend on a candidate's soft skills, it's a best practice to evaluate hard skills. Some ways you can test out their expertise is by:
Asking for samples of their work (for jobs like design, writing, etc.).
Having candidates take an online test (for things like typing speed, subject matter knowledge, etc.).
Giving them a small assignment (an exercise that takes less than 2 hours to complete).
Role playing (for positions in sales, customer service, etc.).
5. Complete the Appropriate Human Resources Paperwork and Processes
If this is your first hire, there are a lot of human resources and compliance logistics to cover, including:
Getting an Employer Identification Number (EIN) from the IRS.
Verifying eligibility for employment.
Setting up a payroll system.
Maintaining tax documents (collect W4s, send out W2s, etc.).
Compiling benefits packages and disclosing employee rights.
While this may seem overwhelming, there are ways to lighten the load for your microbusiness. If this is all new to you and something you don't have time to become an expert in, hiring a payroll or HR company that works with small businesses can remove the guesswork and ensure that you don't skip any important steps. Your bookkeeper or accountant may be able to refer you to someone.
Make the Right Hire for Your Microbusiness
When hiring, pay attention to red flags, listen to your instincts, and hire for the best possible fit—you can always train for skills. A dedicated, enthusiastic, professional worker is worth investing in training if they bring a can-do attitude that benefits your customers, employees, and the business in general. When you're ready to get started, post your microbusiness job opening on Monster for free.