How to Choose a Brand Ambassador: 5 Tips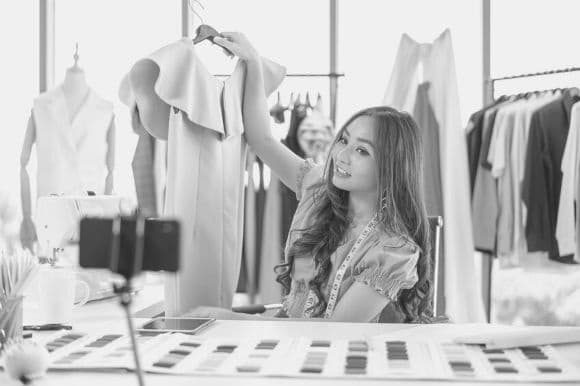 Want to create strong bonds between your brand and your target customers? You need a brand ambassador. Companies are already spending billions on this form of marketing—and it's working.
Younger consumers in particular tend to respond to one-to-one interactions with social media influencers. As social media engagement increases, brand representatives are expected to become an increasingly important aspect of consumer marketing, with investment in influencer marketing projected to grow precipitously to keep up.
So why does this form of marketing work? Because by acting as the human face of your marketing efforts brand ambassadors can transform your customer (or at least someone with whom your targeted customer can identify) into the lead character of your brand narrative.
So how do you find a brand ambassador with the potential to connect with your target audience and increase your bottom line? These five tips can help you locate candidates with the potential to build community and drive interest in your product offerings:
Know what you're looking for
Look within your organization
Attract top candidates with a solid job description
Ask revealing interview questions
Cultivate brand ambassadorship at your company
But first, some background.
What Is a Brand Ambassador?
Today's event and social media marketing is focused on forging personal interactions between enthusiastic and knowledgeable brand representatives and customers. Brand ambassadors are the frontline implementers of these strategies—the "face" of your brand.
A good brand ambassador can help your brand identity evolve into an actively engaged community by nourishing customer relationships, particularly with younger consumers across social media. In addition to building brand awareness online, they may also create enthusiasm for your company's offerings in person at sponsored events or points-of-sale.
What Do Brand Ambassadors Do?
Ambassadors might be found promoting your brand in-person at stores and events in your community, but most of their time will likely be spent posting engaging content about your products on social media. The best brand managers are talented content creators who deliver positive messaging about your product in a highly personal way that is designed to get people talking.
In addition to creating content, they spend time responding directly to comments and queries about your brand on social media. They might even host parties and events where your brand is prominently highlighted. So how do you find employees with the poise and communications skills to pull all this off? These five tips should help you find candidates who are up for the job.
1. Define What You're Looking For
Luckily, socially engaged marketing doesn't require a celebrity influencer to be effective. For most businesses, it makes more sense to look for a customer or employee who is appealing and approachable and embodies qualities you want associated with your service or product. Is your brand's image outdoorsy or artsy, trendy or traditional? The answer to this question will help you picture what you're looking for.
Before you dive into the hiring process, determine what your brand needs are. Do you need someone to spread the story of your brand across social media, or travel to events and points-of-sale? To determine how much to budget for this role, use a salary tool that calculates median income by job title and location, and mention any sales-based bonuses and commissions as part of the compensation package.
2. Look Internally
Your best brand ambassador candidate may be hiding in plain sight. Do you have an employee who shows up for every volunteer opportunity your brand sponsors dressed in head-to-toe company swag? Does this employee work well independently or as part of a team and possess excellent networking skills? If so, you may have just found the right fit.
What age range is your product is aimed at? If you're seeking someone to connect with a younger demographic, for example, consider recruiting brand ambassadors from among your interns, seasonal workers, and temporary employees. It's a perfect entry-level role for someone interested in learning about marketing and sales. If your product is aimed at seniors, workers nearing retirement may be intrigued by the opportunities to learn new skills in this cutting-edge role.
You can also find potential candidates by reaching out to users posting on your web site and social media channels. For a product aimed at children or families, for example, consider looking at your online product reviews for parents who already use your product and can speak to other parents about its value. The key is finding brand ambassadors who will be relatable and credible to your target audience.
3. Write an Engaging Brand Ambassador Job Description
Whether you're looking internally or externally—the best hiring practice is to interview candidates from both camps—you'll need to draft a thorough, engaging brand ambassador job description.
Your job listing should clearly state whether the position is part time or full time, whether the hours will vary based on the timing of sponsored events and product launches, and whether the role will require travel.
As with most marketing jobs, your brand manager job post should mention the need for excellent communication skills, the ability to work effectively under deadline pressure, customer-focus, and interpersonal skills, as well as more specific requirements, such as the need to be comfortable speaking in public and communicating to an array of audiences using a variety of media.
4. Use Interviews to Gauge Applicants' Skills
The best brand ambassadors are quick learners who can quickly learn details about new offerings and communicate them accurately to others. You can test for this during an interview by imparting detailed information and then asking the candidate to summarize what you've just stated in their own words. The best applicants will have no problem pinpointing the most important information and may even repeat it back to you in a more appealing way than you thought possible.
They should be able to pair product knowledge with enthusiasm and sincerity. Remember that consumers are looking for a two-way conversation they can have with someone they can trust. To see how courteous and diplomatic they are online, ask them to (hypothetically) respond to someone who has left a negative comment on your platform.
5. Nurture Your Next Crop of Brand Ambassadors
Influencer marketing is only likely to become more critical in the years ahead. This means you'll need to develop a healthy pipeline of potential brand manager candidates. One easy way to do this is to encourage your employees to sample your products and services, and then invite them to craft their reactions into social media posts on your channels.
Redouble your efforts to convey your company's core values to all your employees and consider becoming involved in nonprofit endeavors that reflect those values. Some of your employees will be eager to spread the word about your brand narrative. And just like, that you may have found your next batch of brand ambassadors.
Looking for Your Next Brand Ambassador? Spread the Word and Find Top Candidates
Now that you know all the secrets to finding effective brand representatives to engage new and existing customers it's time to get the word out and start interviewing applicants. Extend your reach and find top candidates with a free job listing from Monster.