Veteran Employment Resources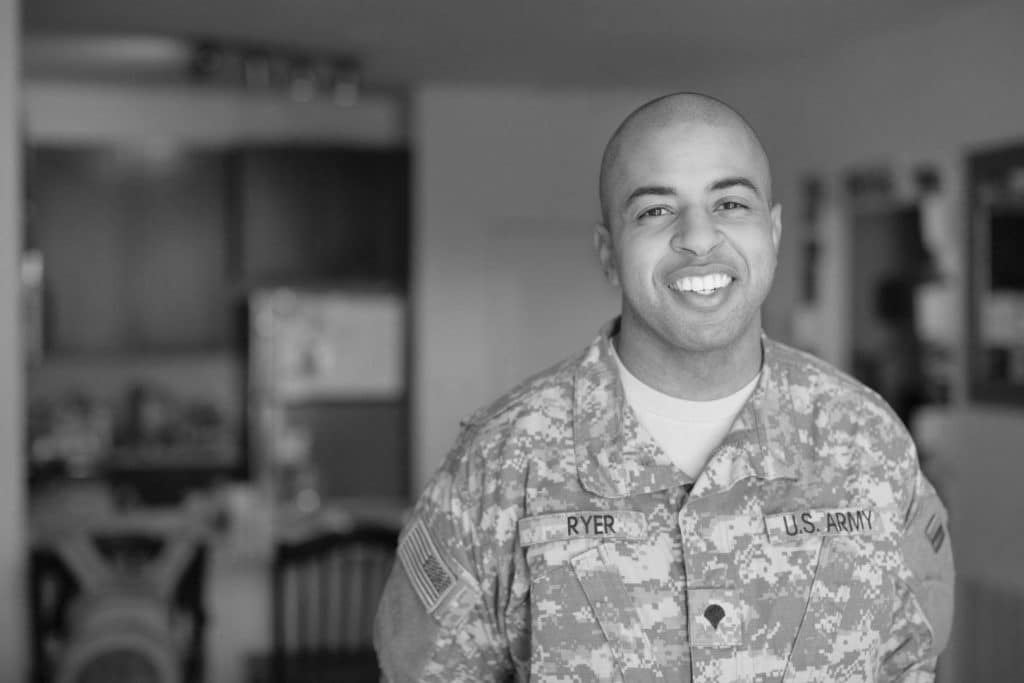 Monster applauds the efforts of every public and private sector organization that hires veterans and is proud to offer veteran employment resources for candidates and employers. We stand ready to assist job seekers and enable the hiring process with the right expertise, tools, and technologies to enrich veterans' post-military lives while meeting the human capital lifecycle needs of organizations everywhere that hire veterans.
Not only are the men and women who serve our country deserving of good career opportunities after they've completed their service, but they're typically stand-out candidates with substantial on-the-job training, mental toughness, and the ability to work with all kinds of people. If you're not making an effort to hire veterans, then you're missing out on top talent.
Whether you're a military veteran starting your civilian career or an employer looking for top candidates, the following resources will help you reach your goals with veteran job boards, skills translators, and more.
Veteran Employment: Resources for Job Seekers
While life in the military is unique and quite different from your ordinary civilian desk job, veterans may be surprised at how transferable their military experiences can be. Still, it can be challenging to make that transition from camouflage to khakis, especially if you're not quite sure how to begin your job search. The following resources will help you get started:
Military.com: A business unit of Monster Worldwide, Inc., Military.com is the nation's largest military and veteran online news and membership organization serving active-duty personnel, reservists, guard members, retirees, veterans, family members, defense workers and those considering military careers.
Veterans Employment Center: Military.com enables Americans with military affinity to access information on their benefits, advance their careers, enjoy military discounts, and stay connected for life. Many of Monster's employment resources and services for Veterans were developed by and are accessed through this helpful veteran employment resource.
Military Skills Translator: This online tool civilianizes a service member's work experience to allow them to better communicate their skill sets to civilian employers and human resources professionals and matches those skills with current job openings.
Veteran Career Fairs: With over 40 onsite career expos in and around military installations, veterans have ample opportunity to meet with prospective employers and interview on the spot for an opening. For those who can't attend in person, there are also the Virtual Career Fairs, which replicate the experience online and provide exposure to key employers looking to hire veterans.
Veteran Job Search: Veterans don't need to waste time looking for jobs in industries or companies that aren't interested in or in need of their skill sets. The Veteran Job Search function cuts to the chase and puts military-friendly jobs in one database that is easily accessible by the job-seeking veteran.
Programs That Hire Veterans: Maintained by the U.S. Department of Defense, Military One Source provides helpful information about the CareerOneStop Veteran and Military Transition Center, the U.S. Chamber of Commerce Foundation's Hiring our Heroes program, and other programs and resources that help veterans find employment outside of the military.
Recruitment Solutions for Employers Hiring Vets
If you're not fine-tuning your recruitment efforts in a way that attracts highly qualified veteran candidates, then you're missing out on talented, highly disciplined individuals. It's not always easy to determine how military skills might transfer to a particular role within your organization, but these veteran employment resources will help:
Make Your Recruiting Strategy Veteran-Inclusive
The veteran employment resources above, including veteran job boards and other helpful tools, should help your company broaden its horizons when fielding top candidates. Military veterans can be great assets for your organization, even if their skills don't appear to be transferable at first glance. When you're ready to post that job ad, consider doing so with a free listing at Monster.