How to Hire in a Tight Labor Market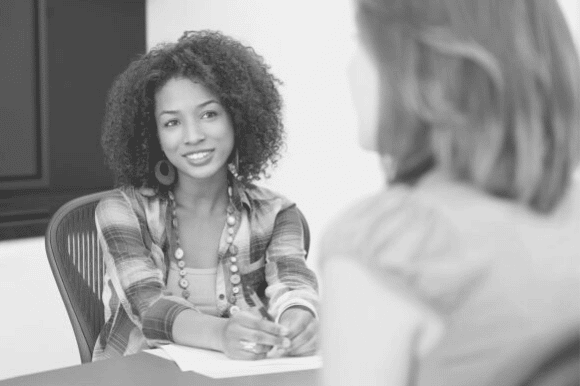 Anyone who has worked in the recruitment profession knows that hiring can be a feast or a famine. In a tight labor market, the proportion of candidates to available jobs is low and the competition to hire them can be fierce. Many employers would prefer a slack labor market, where you have a sea of available and qualified candidates. However, even when the market is tight, you can find the right talent with the right strategies.
When jobs are plentiful but candidates are scarce, you've got to put in a little more work. But how can you identify true talent among the masses and connect with them quickly before the competition does? Here are some ways you can keep ahead of the curve.
Hiring Tips for a Tight Labor Market
The U.S. economy is always in a cycle. The Great Recession wreaked havoc in the last decade, then unemployment hit a near 50-year low, just before it increased again with the COVID-19 pandemic. While cyclic, it's hard to know just when the job market will turn. That's why it's important to have pre-planned strategies in place so you're ready for any type of labor market.
While you always want to sell your company and paint a picture of what a future career would look like for applicants, it's even more important to do so when they're in the driver's seat. Here are five steps you can take to ensure you're attracting the best workers in a tight labor market.
1. Hone Your Job Description
In a tight job market, candidates can pick and choose among opportunities. The more up-front and honest you are in your job description, the better the chances are that you'll find the right candidate. But you also want to make sure that your job description stands out from the rest. Consider focusing on unique opportunities and training as well as your workplace benefits and perks, especially ones that stand out from the competition.
In addition to answering the "what" questions, an applicant should also walk away from your job description with a good understanding of the "why." As with a sales pitch to a client or customer, put yourself in their shoes and explain why a career with your company makes sense.
2. Get Your Employer Brand Out There
In a tight labor market, it's especially important to make sure candidates understand your employer branding, which is why your firm is a great place to work. In addition to highlighting your benefits and perks, ask recruiters and hiring managers to talk about your company culture, professional development initiatives, employee resource groups, values, and commitment to diversity, equity, and inclusion (DEI).
You can also promote your employer branding by featuring employee testimonials on your career page and social media channels. Encourage employees to share job postings with their networks by creating an employee referral program.
3. Embrace Technology
Technology can make your search for the best hires easier. Consider using an applicant tracking system (ATS) to make applicant screening more streamlined. If you can find the right job seekers more efficiently, you'll get to them before the competition.
4. Go With Video
In the Insta-age, videos have the potential to go viral on social media and elsewhere. So add some sizzle to your recruiting with video. If you can show candidates more of your company, you reduce the ambiguity in their decision-making process and make it easier for them to make a decision. You can also speed up the interview process by hosting video job interviews.
5. Remember to Develop Your Employees
For the most part, recruiting is about looking outward to bring in new hires. However, you don't want to neglect your existing employees in a tight labor market. After all, they could be looking elsewhere if jobs are abundant.
Keeping them on board, and happy, can be a big factor when it comes to word-of-mouth recruiting. After all, your employees are your brand ambassadors. Everywhere they go, they're advertising and informing people about what it's like to work for your company.
You want to make sure that their feedback is positive and this is where your company's actions speak louder than words. From regular pay increases for those who are delivering results to wellness benefits, there are several ways to keep your employees happy and talking about you to the outside world.
Need Help Finding Candidates in a Tight Labor Market?
Recruiting in a tight job market is a job in itself, which is why it helps to have a hiring partner with deep insights into finding candidates. At Monster, we understand the labor market and we're ready to help. Reach out to us to see how a free job posting can get you to your next hire.