Recruiting Nurses: 8 Tips to Combat Today's Staffing Shortages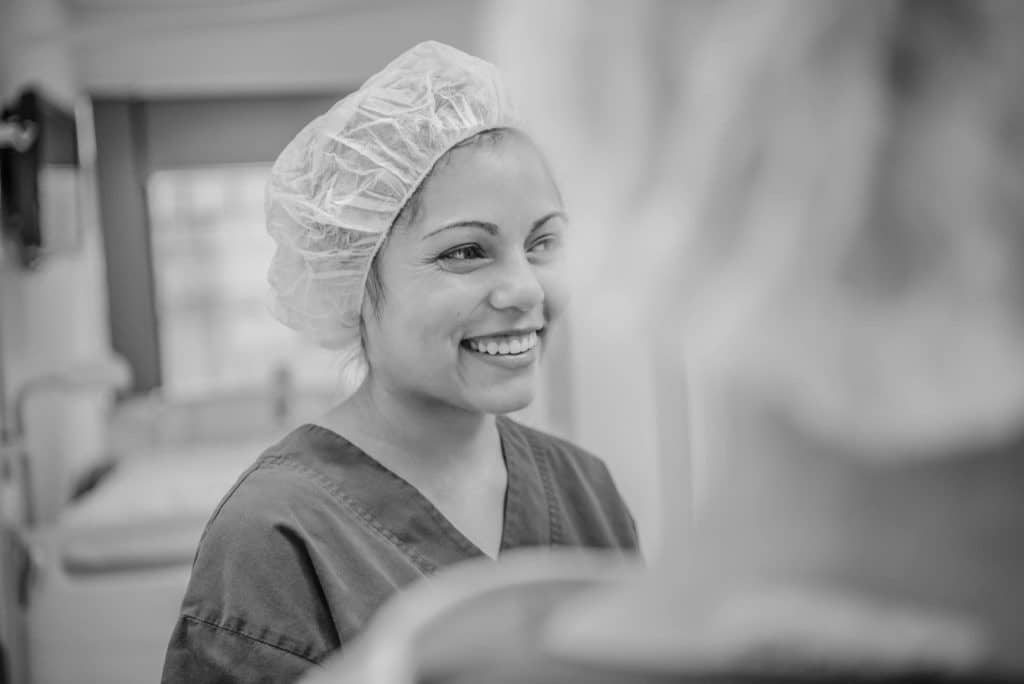 Even before the COVID-19 pandemic took place, it was no secret that the healthcare industry faced enormous nursing shortages, a challenge healthcare organizations and staffing companies have been struggling to solve. The coronavirus crisis put a new focus on the acute need for recruiting nurses. In some cases, the need was so great that nurses came out of retirement to fill the gaps.
Some of the factors that have affected supply and demand of nursing candidates have included:
Aging baby boomers in need of more medical services
A significant percentage of nurses nearing retirement age
Bottlenecks in nursing education constraining the talent pipeline
As we saw COVID-19 create a nationwide urgency to find qualified health professionals, organizations with effective nursing recruitment strategies in place were able to quickly hire top talent and get them out working on the frontlines.
The following eight nursing recruitment strategies can help hospitals, nursing homes and other healthcare providers hire nurses quickly in any job market.
1. Acknowledge That Competition Is Fierce
When supply is low and demand high, nurse recruiters become more aggressive. And with the number of nursing jobs expected to increase at a rate of 7% (faster than all other occupations), competition is likely to increase as well. From signing and retention bonuses, to loan forgiveness and educational opportunities, employers are looking for more ways to attract top talent. With this type of competition, you can't afford to ignore the need to up your recruitment game.
2. Sell Candidates on the Quality of the Organization
If you're desperate to fill a dozen requisitions, it's easy to forget about what matters most to nurses. "A deep commitment to quality is what's appealing," says Sharon Maguire, chief clinical officer at BrightStar Care, a home care provider.
Nurses, like other professionals, want to know what's required of them and what tools and resources they have to do their job well. Make a special effort to highlight the ways in which your organization supports its commitment to quality nursing.
3. Get New RNs to Think Outside the Hospital
Many millennial nurses – from new graduates to mid-career practitioners – seek similar job situations: big-city hospitals near their family and friends. So, if you're recruiting nurses for community-based care or other non-hospital settings, you've got to get creative with the pitch.
One way to attract nursing candidates is to focus on those seeking greater flexibility and more autonomy in an administrative, consultative, case-management role. Search for applicants who want to try something different from the typical hospital environment.
4. Compensate Lack of Experience With Strong Supervision
Experienced nurses in demanding hospital specialties are hard to come by and hard to keep. So, hospital recruiters must persuade clinical leaders to invest in creative recruitment solutions. To bring in brand new nurses without suffering for lack of experience, it helps to have strong preceptor and mentoring programs. Talk with clinical leaders to see what improvements can be made in these areas.
5. Think Like a Millennial About Professional Development
Many nurses have a growth mindset and are constantly looking for readily available resources to advance their careers. These resources could include mentoring or additional education, like a masters, for example. So, even if it seems premature, pitch your organization's career resources starting with the first candidate contact.
6. Help Nursing Schools Accommodate Your Future Hires
Every year, nursing schools turn away tens of thousands of qualified applicants due to insufficient faculty, classrooms, clinical programs, and money according to the American Association of Colleges of Nursing. Providers can therefore help their own nurse recruitment pipeline by partnering with nursing schools to ease critical bottlenecks in nursing education.
7. It's Never Too Soon to Start Thinking About Nurse Retention
What keeps nurses from job-hopping? There are many factors that affect retention, but finding ways to treat nurses as partners is key. They want to have a say in how patients are cared for and how provider organizations are run. Once you've identified your organization's retention strengths, you can include those selling points as you develop your strategy for recruiting nurses.
8. Combat the Toxic Workplace
Thanks to the gap between supply and demand, nurses often call the shots in this labor market, especially when they've gained a year or two of experience. So, why do so many nurses find themselves in toxic work environments? It's often the company culture and lackluster leadership.
"Some nurses eat their young," says Rae Ellen Douglas, a partner at search firm Kaye Bassman International. "So, the organization has to hold incumbent staff accountable to standards of behavior." The culture must promote helpfulness and not tolerate workplace bullying, which is entrenched in some hospitals, Douglas adds.
Improve Your Nursing Recruitment Strategies With a Strong Dose of Monster
Whether we're in the middle of a nursing shortage or not, recruiting nurses in your area is always a challenge. To stay on top of the hiring market, you need access to the leading recruitment and retention resources in your industry. That's where we come in. As an industry leader with decades of experience in matching candidates to employers, Monster can get you the qualified candidates you need. Start the process with a free job posting today.