How to write a job description: reign in job requirements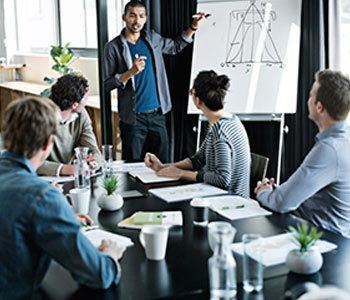 How many job requirements should be included in a job description? It's one of the common questions that comes up when employers write a job ad. The answer is, it's not a number; it's a mantra: Bullet points are cheap, but the attention of your top-grade candidates is dear.
Act on this premise as you write your job description and you'll stand out from the crowd of prospective employers of every size.
The expanding job description
The trend for job postings in general — and their "skills," "requirements" or "qualifications" sections in particular — is to grow and grow.
"Employment ads are getting longer," says Richard Lukesh, managing partner of Your Part-Time HR Manager in Exton, Pa. Lukesh is no fan of the trend. "Employers are suffering from the 'more is better' concept. Making the job ad longer is just feel-good silliness for the business owner or HR manager."
Initially, the reason job postings began to expand was tied to the shift from newspaper job ads to online job ads. Pixels are much less costly than newsprint. By using online postings, companies were no longer constrained by their budgets, according to Roberta Matuson, president of consulting firm Human Resource Solutions.
Then other factors contributed to qualification inflation, chief among them the reach of technology into ever more occupations, and the abundance of highly-qualified candidates in tight labor markets.
How to write a job description: quantity vs quality
How can you optimize the quantity and quality of a job's requirements to effectively set the bait for your next talent acquisition? Consider the context of the full job posting, starting with the fundamental question: what will attract the best candidates?
When you list the requirements for a job, it's easy to focus on the negative: screening out plainly unqualified people from a potential deluge of hundreds of resumes. But remember, in the end what really matters is attracting the best people.
"My focus is to entice candidates, so they're not so overwhelmed with the skill set that they don't even get to the part about why our company is so fantastic," says Danielle Kashuck, director of human resources at Garden State Tile in Farmingdale, N.J.
"The people you're trying to attract mostly have limited time," says Matuson. "They want to feel special. But when they see a posting that goes on for 15 pages, they don't even know if they're qualified."
What's the magic number of job requirements to list for a job?
Finding the optimal length for the job requirements section of your posting is tricky. Take time to think about how the candidates you most covet will go about searching for a job by striking a balance between these terms:
Keywords for search engine optimization (SEO) purposes that qualified candidates will use in their job search.
Action-oriented (self-starter, team player, detail-oriented) terms that quickly turn into an ungainly assemblage of clichéd personal attributes
Job-related terms that describe technical know-how (such as PHP, Python, Javascript.)
Some experts say the scope of the qualifications section should depend on the nature of the job. "There is no one-size-fits-all answer," says Matuson. Others take a more minimalist approach to business. "Less is more," says Pam Hoey, director of human resources at Sentient Jet in Weymouth, Mass. "It's good to put two key skill sets at the top and the nice-to-haves at the bottom."
Can you set an absolute limit on bulleted requirements in a job ad? Lukesh thinks so. "The optimal length is the minimum qualifications for the position, and never more than seven qualifications."
A deliberate process creates quality job postings
The quality and content of the job requirements are as important as the length of the job description itself. That's why it's critical to design a process for creating effective job postings.
"I ask the manager to write up the skills they're looking for," says Kashuck. "I research which skills are most important and which are redundant, then I tune the description to just the key areas, highlighting what's specific to our company."
Bring in better applicants to your interviews with Monster's help
Build a better job description, and better applicants will beat a path to your door. When it comes to writing job requirements and to developing the overall process for your company, turn to Monster Hiring Solutions for the best recruiting resources, including expert tips on writing job descriptions, interviewing strategies, and the latest hiring trends.