Hiring for retail — skills, personality, and retention strategies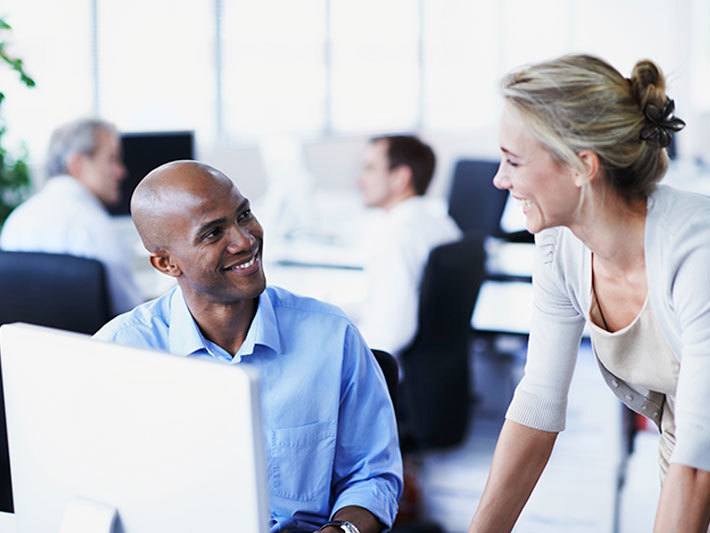 Retail employees are more than just hired hands. A great retail sales associate can inspire you to come back to the business again and again. On the other hand, bad associates make you want to write a scathing review and blast the company all over social media. The former generates sales, while the latter destroys them.
Retail sales associates are face-to-face with customers, translating the retail brand's marketing to a customer impression. Therefore, retail sales associates must provide great customer service and personify the company's workplace ethics and customer service mission statement.
So, how do you find candidates who have what it takes to succeed in the industry? The following tips will come in handy when you need to start hiring for retail.
Key skills of a retail sales associate:
Retail sales associate positions have few prerequisites as many retail salesperson jobs are entry-level. Accomplished sales associates typically prove their prowess by their track records, not by accumulating certifications. Key skills to look for when hiring for retail include:
Fluent English
Fluency in Spanish or other languages commonly spoken in your market
Maintaining a clean, neat appearance and friendly manner
Aptitude for keeping up with ever-changing point-of-sale technology
Recruiting Tip:
When talking to candidates, "[l]et them know that they'll get new job skills, whether they are with you for three months or three years," says Bob Phibbs, owner of The Retail Doctor. "Make sure they know that they will be gaining skills that they will need to be successful in any job."
Hiring for retail — look for the right personality:
While certain skills can be acquired relatively quickly, personality traits are more ingrained and harder to teach. A few very beneficial characteristics to look for when recruiting for retail include:
Enthusiasm for the product and the company brand
Desire to engage customers
Patience
Awareness of their own motivators: what keeps them engaged?
Willingness to be coached and to grow
Recruiter Tip:
There's a reason why stores post signs on their own doors that they are hiring: current customers who know and like the retailer — as well as its point of view and products — are prime candidates because they already understand your company brand.
How to retain retail sales associates:
It's nothing new, but turnover rates in the retail industry are dismal and costly, thanks in large part to poor management and lackluster compensation strategies. As Harvard Business Review explains, companies can save a lot of money and improve sales by making a few key changes, including:
Increasing wages and benefits
Improving work schedules
Expanding commissions, bonuses and other performance incentives
Investing in more and better training programs
Improving work processes
Recruiter Tip:
Compensation structures vary widely for retail sales associates, and different pay structures motivate different types of sales associates. Be upfront and clear about what the job pays and how it pays. If higher wages isn't an option, sell other aspects of the job — like training, flexible work schedules, and skills development.
Get help hiring for retail
Hiring quality, motivated retail employees can have a huge impact on your company's image and sales, while failing to retain them can wreak havoc on your bottom line. Learn more about finding and incentivizing exceptional employees by signing up for Monster Hiring Solutions' expert advice and current hiring trends.