How to Hire an Electrician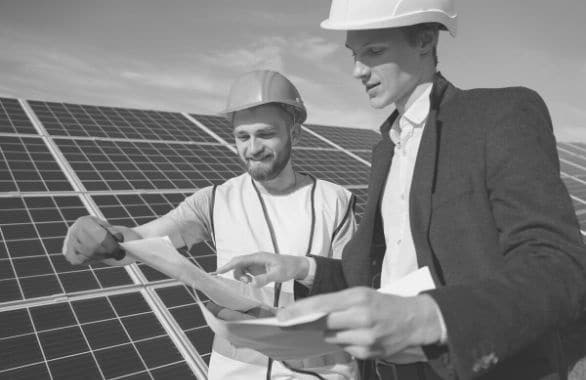 There are certain home and office maintenance projects homeowners can tackle, such as painting the interior and exterior, installing plank flooring, fixing a leaky sink, and repairing gutters. But if you need a professional who can tackle complex projects, you'll need to know how to hire an electrician.
Whether you need an electrician to design electrical plans for a colossal commercial space or simply install light fixtures and outlets in a home, you need to find the right person for the job. It is essential to hire an electrician who has the necessary training and technical skills for your commercial or residential project and the capacity to problem-solve and collaborate with clients and coworkers.
You don't need to know the difference between alternating current and direct current or a meter and a gauge to find someone who does. Here's exactly how to hire an electrician:
Determine your company's particular needs
Attract qualified electricians with a well-written job description
Screen applications to find top candidates
Ask around and network to find additional candidates, if necessary
Find the right electrician by asking targeted interview questions
1. Determine What Type of Electrician You Need
Details and standards may differ, but the vast majority of states require electricians to obtain a license before working for pay. In some states, including New York, professional licensure is handled at the county or city level. While some states have additional requirements for specializations, the main levels of licensure in most of the United States are:
Apprentice. This is a combination of classroom work and on-the-job training. Apprentices typically must be at least 18 years old, have a high school diploma (or GED), and may perform limited duties as supervised by a licensed electrician.
Journeyman. After meeting state- or locally mandated education and experience requirements and passing an exam, an apprentice may obtain their journeyman license and work independently.
Master. This requires additional experience and the passage of an advanced examination, allowing electricians to supervise other electricians and take on more complicated projects.
You'll also want to decide whether to hire a full-time, part-time, or freelance (contract) electrician. If your company has ongoing electrical needs or you're in the business of providing electrician services, you'll probably need a full-time electrician. However, it makes much more sense to hire a contract electrician instead if your electrical needs are sporadic.
2. Write an Illuminating Job Description
The first step to learning how to hire an electrician is writing a job description that clearly explains the role, responsibilities, and requirements. With a detailed job description in place, you'll attract candidates who are qualified for the job and excited about the opportunity.
Based on what you decide in Step 1, your electrician job description should include the following key elements:
Short summary. Indicate whether it's for residential or commercial, ongoing work, or a one-off project and if you need a journeyman or master electrician.
Hour and benefits. Include details like the hourly rate or salary, the time commitment, and whether it's a contract role or a permanent position.
Tasks and responsibilities. List this in a series of bullet points so they know what to expect and can determine if they have the necessary skills. For example, you may need an electrician to draw electrical diagrams, install electrical systems, and identify and fix problems.
Requirements. Include the necessary licenses, certifications, and registrations. Note any specific software, tools, or equipment they need to know how to use and if it will be provided. If you'd like to see their portfolio, mention it here.
Call to action. This is the part of the job description where you provide clear instructions for how to apply.
3. Screen Resumes to Find Experienced Electricians
After posting the job description on a job board, it's time to review resumes, cover letters, and portfolios to choose electricians who will move forward with the hiring process.
Figuring out how to hire an electrician requires an open mind about the their previous work experience. A talented electrician can shift from residential to commercial projects and learn new skills on the job. They may have transferable skills from their internships, coursework, and other projects, and the growth mindset to quickly learn new software, techniques, and tools.
The final step of the screening process involves phone interviews with potential hires. This short call should help you to assess some of the soft skills every electrician should have no matter the scope of the project, such as communication, listening, and professionalism.
4. Tap Into Your Network and Professional Organizations
Still, looking for talented electricians to hire? If you're not getting as much of a response to your job ad as you'd like, consider the following sources:
Customer and business references. Maybe the right candidate is a contractor with a great track record who's ready to take on full-time employment or perhaps the plumbing contractor down the street has some leads.
Building and electrical supply shops. Either ask the representatives whether they have any leads or post a "help wanted" sign on the kiosk (if they have one) at your local electrical supply shop.
Professional organizations. You may be able to obtain a list of highly qualified electricians simply by reaching out to your state or local home builders' association.
5. Ask Interview Questions to Evaluate Their Skills
There's only so much you can learn about a candidate from their application and a 10-minute phone call. You need to know that the electrician is trustworthy and responsible so they don't leave you in the dark, and detail-oriented because a small mistake could become a big problem.
A longer interview gives you the chance to ask more questions so you can assess the electrician's skills and professional values. If you are hiring for your firm, a longer interview process allows you to get feedback from additional team members.
Since you're wondering how to hire an electrician, you'll also want to know a few revealing questions to ask in an interview. Here are some questions from which you can pick and choose, depending on your project and whether you're hiring for yourself or your firm.
Please tell me about two or three of the electrical plans you've designed. What was your strategy for each?
What involvement do you typically have throughout the construction process?
How do you stay organized and stick to budgets and timelines?
What would past clients or managers say are your main strengths and weaknesses?
Please tell me about a time you solved a problem for a client. How did you fix it?
What computer-aided design (CAD) software have you used in the past? Do you know 3D modeling?
What certifications, licenses, and registrations do you have?
Do you know the local and state building and electrical codes and registrations?
Now that You Know How to Hire an Electrician, Make it Happen
You know how to hire an electrician. Now get started by posting a job on Monster for free. You'll be one step closer to finding the right person for anything from wiring an entire home or office to teaching you how to use the circuit breaker.