Hiring Architects for Your Firm: 5 Steps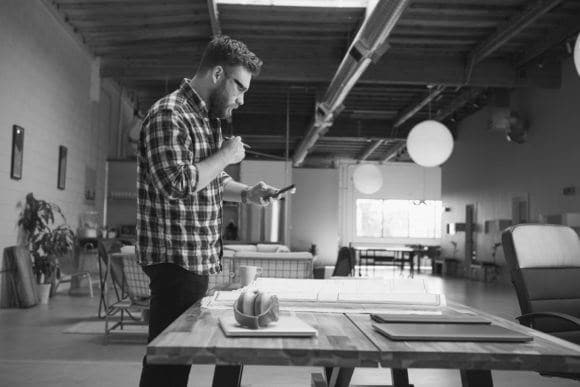 A good architect has the technical skills to design beautiful buildings that meet all state and local building codes. A great architect can stick to budgets and timelines, develop strong working relationships with clients and colleagues, and quickly adapt to changes.
When you're recruiting architects to work at your firm, it's essential to find professionals with the right experience, skills, and professional values to be successful. So, how do you do that? These five steps will help you stay focused when you're hiring architects:
Outline exactly what your staffing needs are
Target the right candidates with your job description
Screen applicants to narrow down the field
Carefully review top candidates' portfolios
Ask interview questions that determine the best fit
1. Determine Your Firm's Staffing Needs
While this may seem obvious, it's important to get a handle on exactly what kind of architect you need, starting with your organization as a whole. Is yours a boutique firm specializing in home improvement projects or a larger operation that handles commercial properties? Are you known for cutting-edge design that pushes the envelope or more traditional projects?
Depending on the size and scope of your firm, you likely have staff members who specialize in certain aspects of the process or who excel in certain types of projects. Whether you're hiring architects who can help modernize your overall vision or someone who knows the area's building codes like the back of their hand, it's important to know exactly what you need first.
Write down the attributes you're looking for in a new hire, including what you hope they can add to your firm, based on your audit.
2. Write a Job Description to Attract Qualified Architects
Think of the job description as a blueprint that clarifies the role, responsibilities, and requirements. Customize the job description to reflect the work you did in step 1 so you end up with candidates who are qualified for the specific needs of your firm and excited to get to work.
Start with a short summary section describing the role and why it's a great opportunity, which should entice top talent to apply for your role. The summary should include:
Whether your focus is residential, commercial, or industrial
Relevant perks like bonuses, tuition reimbursement, and professional development opportunities
Any awards or recognition your firm has achieved
Next, list the day-to-day responsibilities so the architect knows what to expect and can evaluate if they have the necessary skills. For example, depending on the scope of the project or the seniority level, an architect may:
Pitch potential clients
Prepare 2D or 3D drawings
Determine the project cost and timeline
Oversee engineers and construction workers on-site
In the requirements section, it's beneficial to delineate the essential requirements from the preferred ones to encourage more people to apply. Hiring architects with the necessary licenses and certifications is a given (although you'll want to list these), but knowledge of certain software or a master's degree in architecture might be "nice-to-have." In addition to a resume and cover letter, ask candidates submit a portfolio so you can assess their skills.
3. Screen Applicants to Choose Architects to Interview
After posting the job description on a job board, it is time to review resumes, cover letters, and portfolios. Accelerate the process by using an applicant tracking system (ATS) and resume screening technology to filter for the keywords from the job posting, like AutoCAD, National Council of Architectural Registration Boards (NCARB) certification, or Leadership in Energy and Environmental Design (LEED) accreditation.
Hiring architects who have tackled the skills and responsibilities you need is key, but requires an open mind with respect to their professional background. Someone with all the "must-have" requirements who is short a few "nice-to-haves" could be the right person for the job. A talented architect with a growth mindset can shift from residential to commercial projects and quickly learn new skills and software.
The next step of the screening process is to conduct phone interviews. A short phone call should help you to evaluate some of the soft skills every architect should have, such as clear communication, professionalism, and active listening. This is a good time to discuss the salary range and company culture if you're hiring for your firm or your ideal budget and timeline and scope of work if you're hiring for a personal project.
4. Review the Portfolios of Top Candidates
While it's unrealistic to thoroughly review the portfolios of each and every applicant, you should have taken a quick look at each when you screened your applicants for top picks. After you've narrowed down your field of candidates to a manageable amount, you'll want to take a closer look at each candidate's past work.
The types of things you'll be looking for in a portfolio when hiring architects will differ, depending on your firm's specialties and the type of professional you're looking to hire, but you'll want to consider the following:
Does it illustrate a wide variety of project experience or is it focused on one or just a few different types?
Do they seek to learn new skills and methods, based on the progression of their work?
Are they particularly creative or do they tend to play it safe with their designs? Or do they show a more balanced approach?
5. Ask Revealing Interview Questions to Evaluate a Candidate's Skills
Whether you have one in-person or video interview or multiple rounds, by the end of the process you need to know that the candidate has the building blocks for success.
Assess the candidate's skills by reviewing some of the projects in their portfolio and asking them to explain their approach. Also, ask behavioral interview questions that prompt the candidate to reflect on past jobs and coursework and reveal how they'd handle situations they may face in this one.
A key component to finding the right fit when hiring architects is to ask insightful interview questions. Here are some examples that you can customize based on your needs:
What computer-aided design (CAD) software have you used in the past? Do you have a preference?
Please walk me through your design process from start to finish and how you collaborate with clients, engineers, and contractors.
Please tell me about a time you worked with a difficult client or on a difficult project. How did you handle it?
How do you keep track of timelines and budgets? What techniques do you use to stay organized?
Do you know the state and local building standards and codes?
Get Started Hiring Architects for Your Firm Today
You can cross "learn how to hire an architect" off your to-do list. You've learned how to write a job description, sift through resumes, and interview candidates to find someone who exceeds your expectations. You're ready to find an architect who can bring it home! Get started today by posting a job on Monster for free.