Tips for Hiring Construction Workers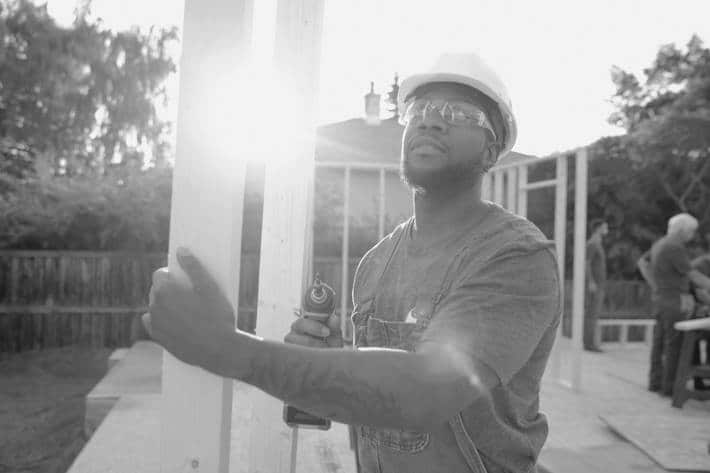 Whether you're hiring construction workers or accountants, many of the same principles apply. For instance, you need to create a compelling job posting, offer competitive compensation, target the right candidates, conduct effective interviews, and make sure your recruiting efforts are ongoing. Still, construction is a unique industry with its own special challenges.
We'll explore some important things to consider when hiring construction workers, including broader economic factors and best practices for recruiting.
Understand Hiring Trends in the Construction Industry
One of the things that makes construction unique is its boom-and-bust cycle, which follows economic trends. For instance, new construction often spikes when interest rates are lowered, making it easier for homebuyers to borrow money. Of course, more construction workers are needed as the demand for new homes increases.
However, "easy" money can sometimes overwhelm new homeowners who aren't able to keep up with payments, which was one of the causes of the Great Recession of 2008. When an avalanche of mortgage loan defaults exposed the insolvency of many of the country's most highly leveraged lending institutions, home values plummeted, and new construction slowed significantly.
The highs and lows of the market, and the construction industry specifically, make it challenging for construction companies to maintain the proper staffing level and remain competitive. Hiring needs in construction also vary by region, typically responding to population trends. The upshot? The nature of the housing market forces you to be nimble and to spend time anticipating your future staffing needs.
Use Your Job Posting to Attract Top Applicants
Assuming you've already identified the need for new staff, the process of hiring construction workers generally begins by crafting an engaging, search-friendly, and actionable job posting. An effective posting should resonate with the candidates you're trying to reach. Important elements of the job description and posting should include the following:
Specific duties: Many construction companies are specialized. So if your company's focus is roofing, you need to clearly indicate that toward the top. If you have multiple specialties, likewise, make sure you list the specific areas of work your company performs.
Desired skills and qualifications: Construction workers typically aren't required to have a college degree, but that doesn't mean you can't inquire about certifications for certain positions, particularly those with management responsibilities.
Training opportunities: The most successful construction workers are always learning new skills to make themselves more marketable. If you offer on-the-job training, mention it in your posting (but be specific).
Company culture and benefits: In addition to the base salary, potential employees will want to get a sense of the company culture and what the day-to-day might consist of. The work can be quite physically taxing, so workers likely will seek out an employer with a decent health insurance plan.
Once you've crafted a winning job ad, you'll want to post it where it will be seen by the right candidates. Career search companies, like Monster, also have resume databases where you can find qualified candidates according to your company's specific needs.
Use Word of Mouth When Hiring Construction Workers
Clients, suppliers, subcontractors, and other construction workers typically have a shortlist of other workers whom they'd recommend in a heartbeat. Make sure you ask around if you're looking to fill a particular position, since a vetted candidate is a valuable candidate. Also, you may be able to attract workers who have worked together in the past and have the right chemistry to work efficiently.
If you find your applicants through a job posting, make sure you ask for references. Even someone with a solid resume may not be the right fit for your company or for the jobs you need them to complete. Staying in touch with previous employees is another great way to help vet potential new hires and to ensure that your recruitment efforts are ongoing.
Think Outside the Box
Diversify your workplace by adopting inclusive hiring practices. When developing your hiring strategy, be sure to look for candidates of all backgrounds, from women construction workers to transitioning service members.
With more women entering the construction industry, there are new opportunities to recruit and hire women construction workers. Including more women on your team can bring in fresh perspectives and may also improve worksite safety.
And broadening your search to include veterans can deliver job candidates who are disciplined, who have experience working on teams, and who have the physical strength, stamina, and coordination that are highly valued on a construction site.
Need Help Hiring Construction Workers?
Managing a construction company is no easy task. Changes in the economy, the weather, and your workforce can make all the difference when it comes to profits and losses. While we can't predict the weather, Monster can add more certainty when it comes to hiring the right staff for your business. Contact us today to see how you can post a job for free and start finding the candidates you need.