How to Hire a Retail Store Manager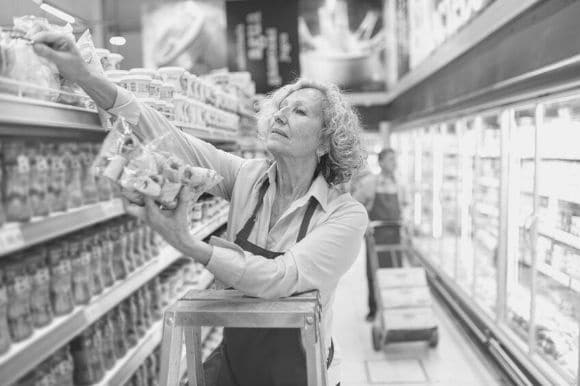 As you navigate the process of how to hire a retail store manager, focus on finding a reliable professional who has experience overseeing daily operations, increasing sales, improving customer service, and managing staff. With the right skills and experience, your new hire will serve as a stellar liaison between your customers and store, ensuring all who shop there have a positive experience.
To find quality candidates with the range of skills and experience your organization needs, take the following steps:
Define the role and responsibilities.
Create and post an effective job description.
Screen applications and select whom to interview.
Ask effective interview questions.
Follow up with references before making your final decision.
Here, we'll show you how to accomplish these steps so you can choose the right candidate for the job.
1. Define the Role and Responsibilities
To create a job description that attracts the right candidates, you first need to be sure about your needs. Tailoring the role to the specific needs of the store and team will help you home in on the right candidates.
When learning how to hire a retail store manager, focus on listing the qualifications, skills, and competencies that meet the specific needs of the store. Do you need someone who can help fix your inventory issues? Or someone who understands the ins and outs of marketing or customer service?
It's useful to know which:
Team members or programs the candidate will oversee and how.
Tasks will be part of their day-to-day responsibilities.
Level of education or areas of study are needed.
Metrics or key performance indicators (KPIs) their results will be measured against.
2. Create and Post an Effective Job Description
Now that the role is defined, it's time to create a retail store manager job description that properly captures the details mentioned in step one. Be sure to include:
An overview of the open position and information about who would make a good fit.
What makes your company culture great and stand out.
A list of responsibilities, such as submitting weekly sales reports and training new hires.
Which hours the candidate would work (weekends, nights, etc.).
Which benefits and perks they can expect.
What steps to take next to apply for the open position.
It's also useful to list which hard and soft skills the retail store manager should have. Typical requirements include strong leadership, communication, and organizational skills. After you've completed the job description, post it where candidates look for jobs like the one you're hiring for, such as popular job boards. This will help you get it in front of an audience full of qualified candidates.
3. Screen Applications and Select Whom to Interview
Once you have applications coming in, it's time to sort through the pile and choose which applications to accept or reject. Many businesses use an applicant tracking system (ATS) to quickly screen whom to invite in for an interview.
These systems help streamline your application screening process by making it easier to pick out the applications of qualified candidates versus having to sort through each one. They work by bringing up resumes with the keywords you ask it to track, such as "customer service skills" or "retail management experience."
4. Ask Effective Interview Questions
When you're ready to interview candidates, it makes the interview process easier if you have your interview questions ready. Since you only get to spend a short amount of time with candidates, conducting effective interviews is important for getting the information you need to make your process for how to hire a retail store manager efficient. Ask a range of questions, including:
Background questions, which can be easy-to-answer questions that break the ice and help the candidate relax, such as "How did you get into retail store management?" or "What made you apply for this position?"
Skills and experience questions that help you ascertain whether the candidate meets your qualifications. Examples include "What is your experience with customer service?" or "How have you increased efficiency in your previous role?"
Behavioral and situational questions that reveal how the candidate would respond to different scenarios, such as a sudden increase in foot traffic or negative online review.
Always end the interview by opening the floor for discussion and answering the candidates' questions. We also recommend using an interview checklist to keep the interview flowing and on task.
5. Follow Up With References Before Making Your Final Decision
Checking in with your candidates' references will give you peace of mind that you're hiring the right people to run your retail store. These customer-facing roles are important for the health of your brand, so the decision shouldn't be made lightly. Running a reference check can be as simple as getting in touch and asking the reference to vouch for the candidate's work ethic.
Knowing How to Hire a Retail Store Manager Is the First Step to Finding Your Next Great Employee
Now that you know how to hire a retail store manager, finding your next great hire is within reach. Begin a free trial on Monster to post your job description and gain immediate access to qualified candidates excited to hear more about your position.