You Had Me at Hello: How Recruiters Can Engage Candidates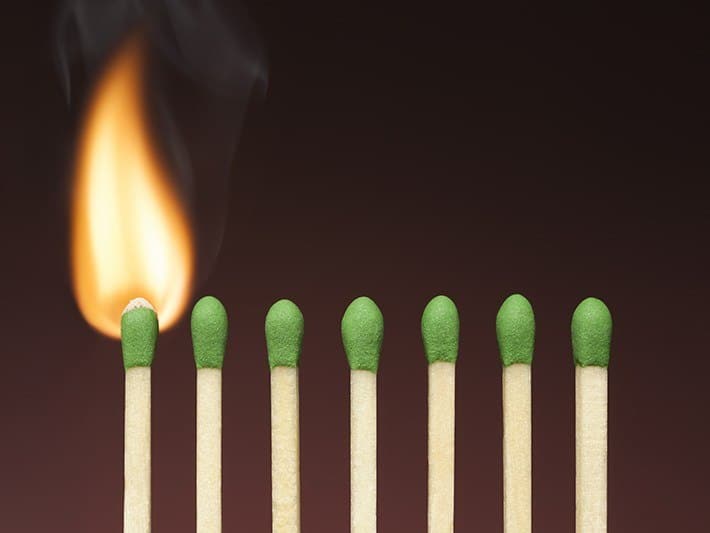 By: Roberta Matuson
How often have you received a call from a recruiter who grabbed your attention and then lost you halfway through the recruiting process? Unfortunately, the answer is often "too many times." But it doesn't have to be. 
Recruiting is a relationship business. The sooner you get better at engaging candidates, the more success you'll have. 
Here's how to cultivate relationships with candidates that will yield results for years to come.
Talk about Outcomes Rather than Tasks
Imagine that you get a phone call from a recruiter. When asked what the job is about, the recruiter reads the job description in a monotone voice. The candidate half listens while scrolling job boards to see what other opportunities are currently available. 
Compare this approach to the recruiter who vividly paints a picture of working at your company. For example, will the candidate have an opportunity to create a world-class customer service operation? Will they make a difference in the lives of those less fortunate? These are the attributes that seekers want to hear about. 
Be Transparent with Candidates
Recruiters can lead candidates on, even when they have no intention of moving the candidate to the next step in the recruiting process. Statements like, "We have a number of other candidates to call and we'll get back to you if we are interested in moving ahead" only strings the candidate along. Or worse, "You'll hear back from us on Thursday," and Thursday comes and goes and the candidate never receives notification regarding his or her status. 
This lack of transparency is a hot topic – as demonstrated in negative online reviews. Candidates now share their frustrations with everyone and anyone who is willing to listen. Yet you never know when the candidate you are passing on today will be your top pick tomorrow. This possibility will evaporate if you are vague in your communications with candidates. 
A simple, "Thank you, but we have other candidates who are a better fit for this position," is all that is needed to close the loop.
Make the Application Process as Easy as Possible
Let's say you've done an outstanding job of getting the candidate's attention who is interested in formally applying for the position. Be sure your apply process is as ready to go as they are. 
Take a look at what you can you do to streamline your application process so that it's easy for people to apply. Here are some suggestions.
Use an abbreviated application form that gives you an overview of a candidate's background. This form should be available online or in person and should take less than ten minutes to complete. 
Take a look at everyone involved in the hiring process with an eye towards narrowing this list to essential personnel only. 
Consolidate the interviewing schedule, so that prospective employees can reduce the number of days they need to slip away from their office in order to interview with your company.
Make a Plan to Stay in Touch
Extenuating circumstances can sometimes prohibit a candidate from making a career move. In their quest to advance their career, today's candidates (particularly Millennials) might say "no" to your job offer – but it doesn't necessarily mean "no" forever.
Be sure to periodically follow up with candidates that you are interested in, even if they declined to pursue the opportunity you presented. Add them to your holiday card list; send them articles of interest throughout the year. These small steps will help keep you top of mind — and help you build your talent pipeline.