The 27 Best Interview Questions to Ask Candidates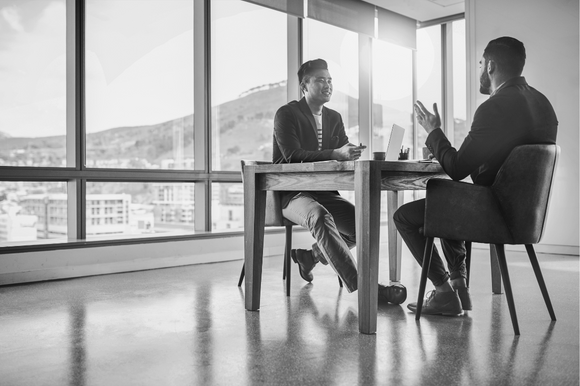 The U.S. Equal Employment Opportunity Commission (EEOC) files 60,000 to 100,000 charges against employers a year for hiring infractions, including asking inappropriate interview questions. Asking illegal questions during the interview process can result in fines and damage to your employer brand. After all, your interview process isn't just about you finding your top choice applicant—it's also one of the ways top performers gauge your company culture and decide whether they want to work for you or not.
So why do 20% of interviewers still ask inappropriate questions during interviews? Because they don't know the right questions to ask. The 27 questions below can optimize your candidate screening process, attract and detect top performers, and enhance your employer brand.
What Not to Ask
Federal and state laws prohibit employers from asking interview questions designed to reveal identity characteristics related to protected categories, such as age, race, religion, gender, and country of origin. Additionally, in a growing number of states, employers are prohibited from asking for a candidate's current salary.
Examples of inappropriate questions include:
"Is English your first language?"
"Where are you originally from?"
"Are you married?"
"Do you have kids?" or "Are you planning on having kids?"
Perfect Your Interview Process
Most employers don't intend to ask off-limits interview questions. But if you don't have an established interview process that reduces the need for impromptu chit-chat and off-the-cuff questions, your hiring committee may find itself engaging in unconscious bias and derailing your company's reputation and diversity, equity, and inclusion (DEI) strategy.
The best interviews are more like conversations than interrogations, but that doesn't mean they should be improvisations. So before you bring in finalists for one or more rounds of interviews, develop an interview checklist that includes several types of questions that will ensure your new hire is well-rounded and thoroughly vetted, and make sure every member of your interview committee knows they need to stick to the questions on that list—no improvising!
Icebreaker Questions
What motivated you to begin looking for a new role?
What do you know about our company?
What prompted you to apply for this role?
What aspect of this role most appeals to you?
How did you first get interested in this field?
Experience-based Questions
What was your all-time favorite project?
What are the three accomplishments you're most proud of in your career so far?
Tell me about a failure or challenge you've faced. How did you rebound from it? What did you learn from it?
Was there ever a time when you had to adhere to a policy you didn't agree with? How did you approach that situation?
In the past, how have you secured the resources you needed for your team or your projects to succeed?
Qualitative and Value-based Questions
Why should you be our first choice for this position?
What kind of workplace culture do you thrive in?
What are the three professional values that are most important to you?
Do you have a past mentor who served as a role model for you? What about them most inspired you?
What is your preferred management style?
Behavioral Questions
When you're part of a team, what role do you tend to take on?
When you're assigned a new project, what do you tend to do first?
When you're working on multiple projects with competing deadlines, how do you prioritize your time and efforts?
When you disagree with a manager, do you tend to speak up or go along with their approach?
How do you manage stress?
Situational Questions
A customer calls to complain about their experience with the product. What do you do to address their concerns?
Your project deadline has been moved up and there is no way you can meet it at the current rate of development. What do you do?
You've noticed that one of your coworkers is unreliable. What do you do?
A senior teammate is taking credit for your work. What do you do?
A vendor needs an immediate answer on a critical aspect of a project you are a part of, but your manager is unavailable. What do you do?
Follow-up Interview Questions
Many of these questions include one or more follow-up questions. It's the follow-up questions that will help make sure that your interview process is relaxed and conversational. The best way to come up with the right questions to dig deeper into a candidate's initial response to your prepared questions is through careful, active listening.
To keep candidates talking, try asking open-ended questions, such as:
Can you tell us more about that?
What happened next?
Not only can asking the right probing interview questions prompt candidates to expound upon their answers, but it will help you to gather more insights into their experience, attitude toward work, and range and depth of professional knowledge.
You Have the Right Interview Questions. Now It's Time to Attract Job Seekers Who Are Sure to Impress
The right candidates for your open roles are out there—they just need to find you. Monster's search process can help you extend your reach with a targeted job posting designed to convert qualified applicants into candidates and candidates into new hires.