Automobile Technician Job Description Template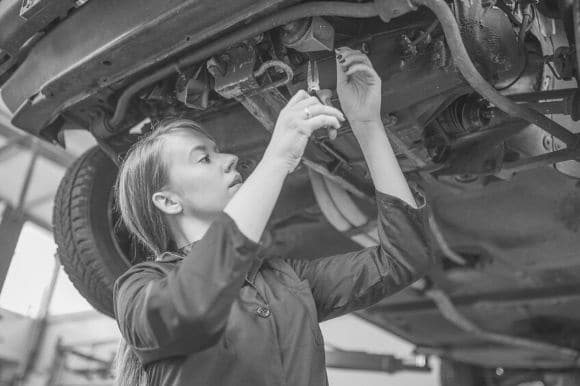 To guarantee that a car continues to function as it should requires regular maintenance. An automobile technician is a mechanic specializing in the maintenance and repair of cars. They're considered technicians because they work with different car brands, parts, and software programs.
As you consider how to set up your auto mechanic job description and salary ranges that would be appropriate, keep in mind the two primary functions of a job description — to communicate your needs and to attract the right candidates. So whether you're creating a senior automotive technician job description or an automotive diagnostic technician job description, you want to make sure they convey the specific skillsets you need as well as the day-to-day tasks to be performed.
Before you start the process of posting your job, consider using this free automobile technician job description template. It has the format and structure you'll need as well as helpful tips on how to customize it to your business. It's even optimized for online searches. For additional ideas or inspiration, check out these current automobile technician job postings on Monster.