Radiologist Job Description Template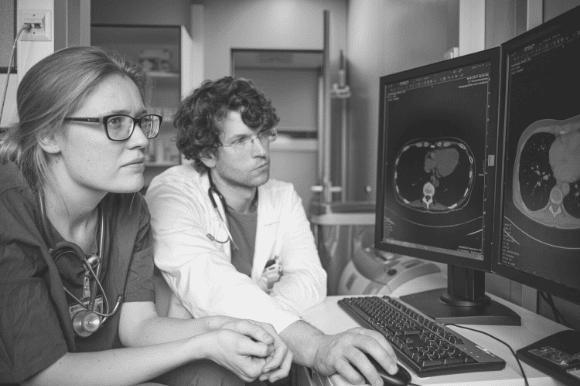 Radiology has become a prominent medical discipline since the discovery of the x-ray in 1895, and radiologists are central to the medical diagnostic and treatment process. Radiologists are fully licensed physicians trained in the use medical imaging technologies, such as X-rays, CT scans and MRIs.
Like all physicians, they've completed at least eleven years of higher education, which includes an undergraduate degree program, Doctor of Medicine program, and a residency. Many radiologists also choose to become certified by the American Board of Medical Specialties.
Hiring for a specialty that involves medicine and technology can be a challenge for non-medical managers and HR teams. Use this radiologist job description framework to craft a customized tool for finding the best candidates for the position.