Nurse Consultant Job Description Template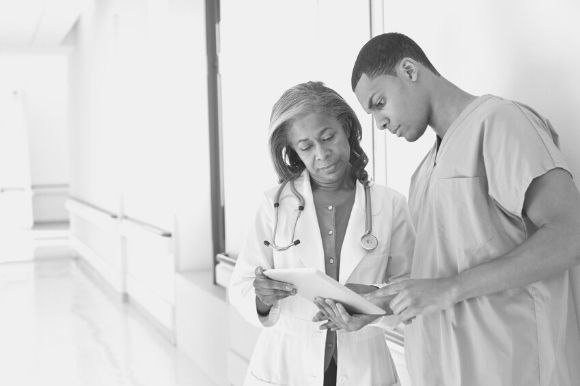 Today's registered nurses shoulder a range of responsibilities, from direct patient care to insurance assessment and malpractice case research to running hospitals and long-term care facilities. They are in demand, highly trained, and have many opportunities and career paths to choose from. As a result, what you need to include in a nurse consultant job description will vary depending on the role you are seeking to fill.
You may be looking for a short-term contract nurse, an occasional "float" or fill-in nurse, a legal nurse consultant who specializes in malpractice investigations, or a highly experienced clinical consultant to advise your staff on care practices. The responsibilities, skill set, and levels of experience and education you include in your job description will depend on what type of nurse consultant you need to hire.
The job description below provides sample job responsibilities and required skills and qualifications for all categories of consulting nurses. For more ideas on what to include in your job listing, read through these nurse consultant job posts.