Dishwasher Job Description Template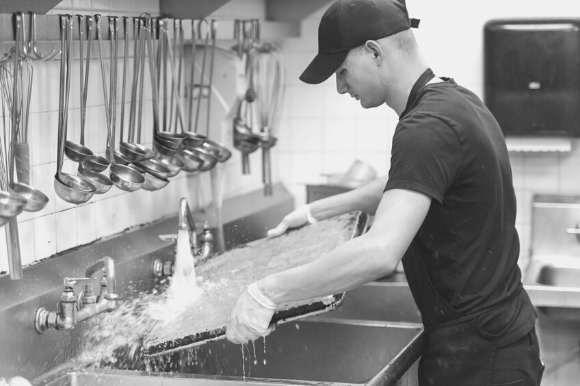 There is a lot to think about and plan when when running a restaurant, from ordering the right supplies to making sure you have enough cooks and servers for each shift. If you don't have a dishwasher, however, the entire operation could come to a grinding halt. Dishwashers are extremely important for keeping the line moving.
Start your search by writing a concise job description. Simply build on the structure and organization of this dishwasher job description template and add the specific duties and requirements of your position. You can also peruse our dishwasher job listings for more ideas about creating the best job posting.