Recommendation Letter Template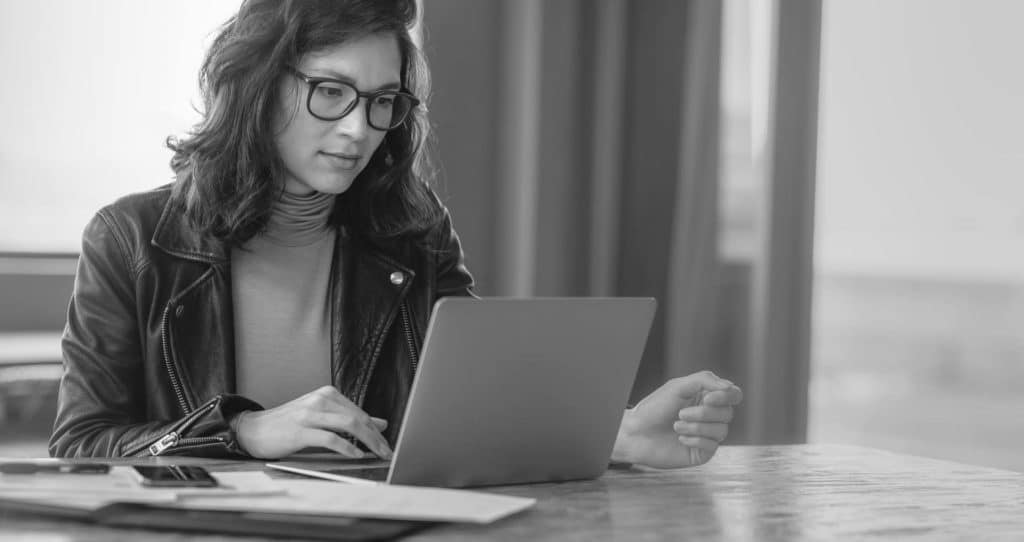 The hardest part of hiring great employees is letting them go. However, the time may come when some of your top performers decide to leave. Have you thought about what you'd do if they — or any of your employees — ask you for a recommendation letter?
Assuming you agree to provide one, the next step is writing the letter. Format and style can vary, depending on your intended reader and purpose, but the following suggestions will help you craft a winning letter of recommendation.
Before You Start 
If someone for whom you wouldn't necessarily vouch asks for a letter of recommendation, it's okay to politely decline the request. You want your words to mean something, so the lack of authenticity in a recommendation letter not only hurts your own credibility, but it may not come across as genuine.
Also, before you begin writing, ask the person requesting the letter about specific submission guidelines. In most cases, the subject of your letter won't see it before you send it along to the recipient, so you want to get it right. Additionally, you wouldn't want to accidentally disqualify someone because you sent it as PDF when the instructions say it needs to be mailed to a physical address.
If the letter is for a job application, then ask the subject for a detailed job description. This will help you fine-tune your letter to match the skills, experience, and personality the employer seeks.
Recommendation Letter Best Practices
Regardless of the recipient and purpose of the letter, the following tips are considered best practices:
Use a business letter format: This is a formal letter, so take the time to follow the correct format for a business letter.
Describe your relationship: Be sure to describe how you know the person up front, such as "I directly managed Jose" or "Rebecca worked in the same department as me for seven years."
Be specific about key traits: Don't be vague, but rather focus on one or two key traits about the person. Give examples of how these traits impacted your company and how they relate to the job for which they're applying.
Stay positive: This may seem obvious but adding a little emphasis, such as "I give Pat my absolute highest recommendation," can help them stand out from the crowd.
Provide your contact information — The recipient may want to follow up with you, so make sure you provide an email address or phone number where you can be reached. Be sure to include your title if you're writing the letter in your professional capacity.
Format Guidelines
Remember to make your recommendation letter more formal than the everyday emails you send. That means having some structure and avoiding the use of slang or shorthand. Online templates can be useful, at least to help you get started.
Here is a section-by-section breakdown to help guide your letter:
Salutation: Start with "Dear Ms. Smith" or (if you don't know the name of the recipient) "To Whom it May Concern" or "Dear Hiring Manager."
First paragraph: This is where you explain how you know the person and why they've asked you to write the letter.
Second paragraph: Here's where you get specific about why you're recommending them (why they're qualified, what they're capable of contributing, what their skillset includes, etc.). You may need more than one paragraph for this.
Summary: Here, you'll wrap up the letter with a conclusive statement, including a sentence stating that you "highly recommend" the person or give them your "highest recommendation."
Conclusion: This may be just one sentence, but you'll want to offer the opportunity for them to contact you if they have further questions and include your contact information.
A letter of recommendation is a nice tribute to a parting employee, but it is also a reflection of your company. When you write a letter for a former employee, you're showing that your company not only hires top quality workers, it also invests in their individual development. Who knows, it may inspire the employee to come back — or maybe the manager on the receiving end is eyeing a new position. In other words, think about recommendation letters as just one more tool in your recruiting efforts.
Hire Employees You'll be Happy to Recommend With Help From Monster
If you're writing a recommendation letter, formatting matters. You want to present your former employee in the best light possible, so how you write and organize your letter makes all the difference. Make sure you put the same care and attention to detail into your recruitment process. Sign up for Monster Hiring Solutions and you'll get expert recruiting and management strategies sent right to your inbox.