Strategies to help recruiters with time management at work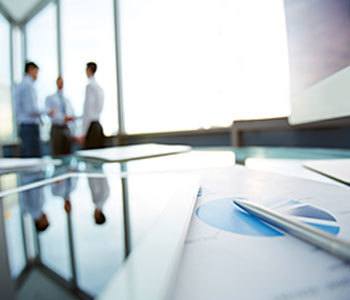 A common challenge for staffing professionals, regardless of company size, is time management.
With so much to do and so many hats wear, it's normal to feel paralyzed and overwhelmed. And while it's easy to discuss time management principles and tactics, the challenge lies in holding yourself accountable and following through on proven strategies.
In essence, the key to effective time management at work boils down to self-discipline and how well you manage yourself. Here are some steps to help get you started.
Utilize systems that work for you
Using a system for time management at work could be something as simple as a to-do list or using sticky notes. After you create a list with your daily tasks, determine what tasks are going to have the quickest impact for generating revenue. Those should be the first tasks you complete.
Chances are you have one or more calendaring systems and other applications for productivity. Take advantage of them. Productivity tools are there to help you.
For example, use a CRM system to document notes from all sales and recruiting calls, meetings, and interviews. Be sure to use the built-in calendaring system to schedule your follow-up tasks. Every client and candidate interaction should have an action item associated with it. By including follow-up tasks, your CRM system will create a list of tasks such as phone calls or emails that you have to complete every day.
Are you a morning person or a night owl?
Figure out what time of day you do your best work. Schedule your most challenging tasks during this time. For example, if you have a big presentation coming up for a prospect and you do your best work in the early morning, schedule it in the morning rather than the late afternoon when you're tired. Furthermore, prepare for that presentation in the early morning.
Recruiters should plan to start their day early and work late. Build time into your weekly schedule to call candidates at night between 6:00 p.m. and 8:00 p.m., because many of the best candidates are not able to talk at work. Similarly, many sales professionals can only be reached between 7:00 a.m. and 8:30 am and between 5:00 pm and 7:00 p.m. They're in meetings the rest of the day. Do your pre-call planning and research around these times.
Measure results, not activity
It's really easy to fall into the trap of keeping and feeling busy but producing nothing. Don't confuse activity with results. Measure your results or outcomes to improve time management at work.
For example, a common yet faulty measurement in the staffing industry is number of phone calls for both sales and recruiting. At the end of the day, it's really about how many new hiring managers (or candidates) you qualify and add to your CRM system or job orders you uncover. So, measure that, not the number of phone calls.
Create a "stop doing" list
In his book, Good To Great, Jim Collins suggests that those who build great companies make as much use of "stop doing" lists as they do "to-do" lists. Most people live busy but undisciplined lives. We have ever-expanding to-do lists where we try to do more and more but it rarely works. If it doesn't help grow your business, stop doing it. Try to adopt the self-discipline of unplugging yourself from your "busy work."
Staffing professionals often place a higher priority on completing their "to-do's" — candidate applications and other related paperwork, entering candidate and client data into their database, and responding to email — over revenue generating tasks, such as making sales calls, cold calling, or visiting clients. All of these tasks need to be completed but if the revenue generating tasks never take priority, your book of business will never grow.
Death by meeting
To improve time management at work, put an end to "on the fly" meetings. These are the ones where someone stops by your office or cube and asks if you have a minute. You don't want to be rude, so you go along with it.
Instead, try asking them, "What do you think is the best solution to the issue?" People often know the answer and simply need validation from their peer or manager. This is an easy way to prevent a two-minute conversation from turning into a thirty-minute discussion.
Additionally, hold a weekly meeting where you can discuss all of the issues. Just make sure that all of the decision makers are in the room and there is a clear purpose to the meeting with actionable items.
Email management
Let's face it, we are dependent on email for communication. But it can also be a killer when it comes to time management at work. So, when you're working on important tasks — those on your to-do list — turn off your email. Set up an auto responder to let people know you will get back to them later. If you don't, your email will always interrupt you. But it does take self-discipline.
Reacting to every client request and email "on the spot" is often the biggest reason why staffing professionals fail to achieve their daily goals. The next time you have a "client emergency," take a minute and really think through how quickly you need to respond to and resolve the issue.
Plan for the unexpected
One thing we know for sure about working in the staffing industry: circumstances can change on a moment's notice. Always build time into your daily plan for the unexpected. By planning for this each day, you will avoid feeling reactive all day. There are always times of the year (or quarter) when the unexpected is more likely to fill your time than others. Plan accordingly.
Take an end of day assessment
At the end of the day, take a tally of how the day went and how your time was allocated. Consider tracking this in your calendar. At month's end, look for the themes that happen time and again and consider how you can make improvements to your time management at work. Ask yourself:
How much of my day was spent on proactive items versus reactive tasks?
When did I work on the most challenging task of the day: morning, afternoon, or evening? Did I complete it?
What time of day did I do my reactive tasks?
Taking a more deliberate and analytical approach to your day can help you find what works on a daily basis and moves you toward your bigger recruitment goals overall.
Improve time management by recruiting smarter
In addition to these tips for improving everyday time management at work, you can enhance your overall time management by honing your recruitment skills. Get started today by signing up for Monster Hiring Solutions' expert recruiting advice and up-to-date hiring trends.