Leadership Styles: Essential Advice from a Self-Made Leader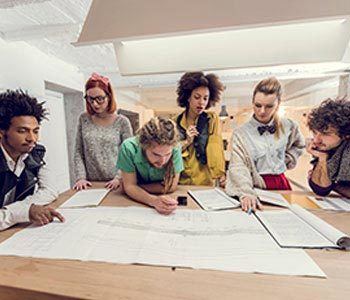 By: Morton L. Mandel, author of It's All About Who You Hire, How They Lead…and Other Essential Advice from a Self-Made Leader (Jossey-Bass, 2012)
Let me explain how I think about leadership.
It's possible that you have someone in a job who is doing reasonably well — and is a B. But you know that an A player will do more and will constantly seek to raise the bar.
If you're getting twenty-two miles on a gallon of gas, you're looking for thirty. The A player will frequently exceed expectations for the job, generally by delivering more than what is asked for. Having almost unlimited upward potential is a key part of being an A player. That person is constantly growing. Only great people build great institutions.
Watching how a person responds to challenges is a key piece of the puzzle. You can see initiative, strong reasoning power, creativity, and a commitment to perfect execution, all of which add up to the pursuit of excellence. There is an anxiety to reach perfection.
One can sense the level of commitment and how deeply A's care. They simply care more. They expect more of themselves. A-level players are always striving to be the best they can be.
A-Level Employees Are Risk Takers
An A-level employee is willing to take more risk. I'll give you an example of a lack of willingness to assume risk. We once employed a lawyer who would refuse to stick his neck out. He would identify a course of action and then explain the advantages and disadvantages of doing it or not, always leaving the choice to us.
We nicknamed him "suitcase versus briefcase" because he would not tell us which alternative was better. When I would ask, "Well, what would you do?" inevitably, his answer would be, "On the one hand, you might do this, and on the other hand, you might do that."
An A player is willing to stick his neck out and, over time, will generate a higher batting average.
Leaders struggle to get honest feedback. All too often, subordinates seek to please the boss and not to disappoint him. A subordinate who agrees with you all the time is by definition not an A because this person will not be a sufficient agent of change.
A-level players, in contrast, will generally push back when they feel it necessary, but will do so diplomatically. A typical response is, "Have you thought of doing it this way, Mort?" A's are too smart to say things like, "That's dumb. It'll never work."
My deep belief in the potential of outstanding performers and their ability to accomplish extraordinary things means that top leaders must always pay attention to hiring A's and retaining them.
Building a Team of A Players
Increasing the number of A's should be a continuous process in every organization. For this reason, we take employee performance reviews seriously.
As an example, at Parkwood Corp., it's not uncommon for differences to break out over the performance rating a leader wants to give an employee.
All performance reviews are shared two levels up before they are approved. That's to ensure that we build honesty and objectivity into the process. For many, there's normal resistance to telling staff about any negatives, so we plan this out carefully. Some things require a discussion, not merely a cursory comment.
We also always separate — by a week — performance reviews from salary reviews. The reason? People won't listen with the same intensity to a performance review if they believe there is also going to be a conversation about salary. You can't get their full attention.
They are more focused on how much or how little money they'll be getting. With us, the salary review is put off for a week so that the conversation about performance can be serious.
Excerpted with permission from the publisher, Wiley, from It's All About Who You Hire, How They Lead…and Other Essential Advice from a Self-Made Leader, by Mort Mandel and John Byrne.  Copyright © 2012
Author Bio:
MORTON L. MANDEL is a self-made billionaire, entrepreneur, and philanthropist. With his brothers, Jack and Joseph, he cofounded Premier Industrial Corporation in 1940, eventually merging it with Farnell Electronics in a $3 billion deal. The three Mandel brothers also established the Jack, Joseph and Morton Mandel Foundation, which funds numerous social leadership initiatives all over the world.
JOHN A. BYRNE is former executive editor of BusinessWeek, former editor in chief of Fast Company, and author of ten books, including the New York Times best seller Jack: Straight from the Gut with Jack Welch.