Strategies for better leadership hiring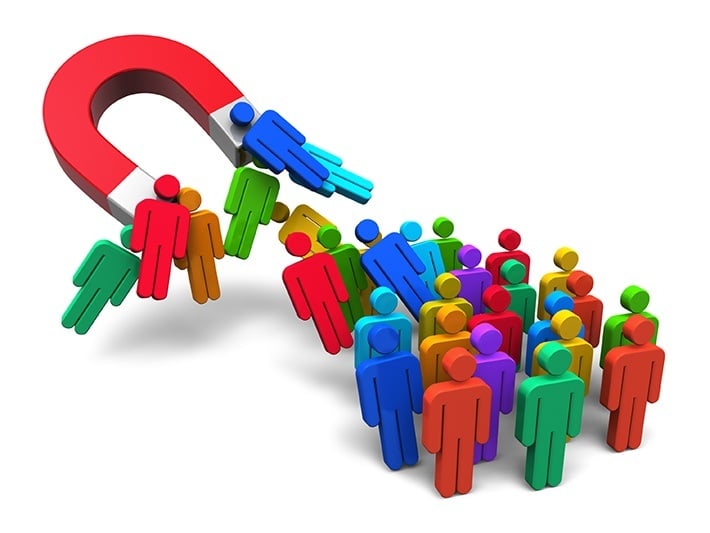 It's often said that people don't quit jobs, they quit bosses. So, you could have a solid business plan and a genius product or service but suffer from an uninspired workforce or high turnover thanks to poor management. Conversely, great leaders can help a company and its employees grow and flourish. The quality of your leadership and management team matters.
So, how can you attract magnetic leaders to your organization? Effective leadership hiring takes some effort, but the results can be the boost you need to take your business to the next level. Below, Roberta Matuson, author and president of Matuson Consulting, provides some ideas to get you started, including employer branding, leadership training and recruiting strategies.
Showcase your organization
Magnetic leaders — those whose leadership style draws people in and inspires them to do their best work — are in high demand. This means they can be fairly selective when deciding where to work.
So, the last thing you want to be when looking to attract and hire those inspiring leaders (or any talent for that matter) is an invisible, boring company. You'll have a hard time attracting great leaders to your organization if they have no idea who you are. You need a strong employer brand that will pull those leaders towards you. Here are four ways to bolster your employer brand, quickly increase your company's visibility and improve your leadership hiring.
1. Refresh your company website. Whether we like it or not, image is important. The first thing candidates do these days is check out a company's website, and you'll have an extremely difficult time pulling in a great leader if your site appears old and outdated. Leaders will quickly move on to other sites if it appears that your business isn't investing in itself.
2. Create a blog on your website that paints a picture of what it's like to work for your organization. Highlight some of the interesting projects your organization is working on and include photos of the team in action. Get your CEO on camera and post videos of them speaking from the heart.
3. Share your company's viewpoint. In her book, The Magnetic Leader, Matuson writes about how Ray Pawlicki, former CIO for Biogen, spoke everywhere he could. This included association meetings, conferences and clubs on college campuses. It didn't take long before magnetic leaders started reaching out to Pawlicki to ask him for a job.
4. Spread the news. Send out press releases whenever impressive leaders join your organization. This will send a signal to others that your organization is moving into a new league.
Assess your current leaders
It's no secret that great people want to work with other great people. If you want to improve your leadership hiring and raise the bar of your current group of leaders, you'll need to assess your current team.
Identify areas where further development may increase your leaders' abilities. You can then choose from an array of employee development options such as onsite training, online courses and executive coaching.
It also may be time to clear the deck. Remove leaders who simply occupy space. Once you've made room in your organization, look to curate a team of "A players." Once you've been able to recruit one or two highly regarded leaders, others will follow.
Review your compensation and benefits package
Some people will tell you that money doesn't matter. Those people usually have more money than they know what to do with. Money matters.
Inspiring leaders are considered top talent, and if you want top talent, then you need to be prepared to pay for it. A competitive benefits package will be necessary. One way to determine the going rate is by looking at salary surveys. However, especially when unemployment is low, you should also look at what applicants are currently asking for in terms of compensation and benefits.
The investment needed to assemble a team of successful and magnetic leaders will have an ROM (return on magnetism). A team of irresistible leaders will attract a higher quality workforce, more customers and more profits. And who doesn't want that?
Consult the experts to improve your leadership hiring
Recruiting, hiring, and retaining great leaders can work wonders for your business. But it's an ongoing endeavor that requires regular attention and effort. Sign up for Monster Hiring Solutions to receive expert recruiting advice and the latest hiring trends. Your bottom line and your workforce will be better for it.