ADA Compliant Job Description Software and Accessibility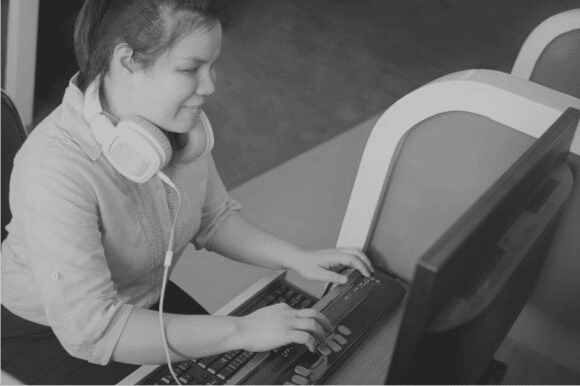 Writing job descriptions that attract a wide range of applicants is a key step in recruitment. ADA compliant job description software is the easiest way to make sure you're providing the best information to all kinds of potential applicants.
A well-written and comprehensive job posting should fully comply with the legal requirements imposed by the 1990 Americans With Disabilities Act (ADA), which makes it illegal to discriminate against people with disabilities in employment. This protection holds for hiring and recruitment, all the way through to long-term employment. Penalties for violation in any phase of employment can mean employer fines.
What Is Job Description Software, and How Do You Make It ADA Compliant?
Your ADA compliant job description software is more than a database; think of it as a suite that helps you write searchable, clear, welcoming job descriptions. It should provide guidance on job titles, content, language, and requirements, and preferably includes features like salary estimates, recruiting analytics, and workflows. Job description software can also often point out when a post is too long, missing key information, or contains clichés
For example: Diversity, Equity, and Inclusion (DEI) initiatives can sometimes be treated as an afterthought, but diligence here reassures candidates you value diversity, which both broadens your candidate pool and helps with compliance. Your language can send unintended messages, so these analytics can help you make the right impression, and most importantly can keep you from deterring qualified candidates.
The Importance of Identifying Essential Work Functions
While ADA compliant job description software itself is not required by the ADA, it's very useful for the purposes of ADA compliance.
A well-written job description sets out "essential functions" for the role. These can be anything from physical demands like lifting and walking, to working in extreme or unpleasant conditions, to operating a particular machine or software.
A job function may be considered essential if:
The position exists for performance of the function
Limited employees can perform the function, and therefore it can't be reassigned
The function is specialized and requires certain expertise
If a candidate is unable to perform an essential job function because of a disability, as the employer you must consider whether it's possible to provide a reasonable accommodation. In the same way, a carefully written job description is useful defending against a claim of disability discrimination, providing easy reference to the essential duties of the role at the time of hire.
Seven Major Duties of the Job Description Software
Job boards generally use applicant tracking systems (ATS) to match the keywords of candidate searches to the keywords in job descriptions, so it's critical that your job titles are searchable and indicate the role's seniority level so candidates can accurately apply.
With clarity in job requirements, candidates can assess whether their skills are a match, which means you're getting not only more candidates, but better qualified candidates, too. Consider dividing the "must have" skills and requirements from those that are "nice to have," since some top candidates may not apply unless they're able to check all the boxes.
Your software should help you:
Title jobs clearly and mindfully, to ensure candidates are qualified and abundant
Repeat critical content across a spectrum of roles, maintaining brand voice
Use inclusive language to keep your hiring pool diverse and as large as possible
List requirements clearly, delineating which are essential
Estimate salaries and salary ranges, to help workers find their level
Measure and improve your talent pipeline performance over time
Do the work of hiring collaboratively, working in real-time with other managers
1. Titling Jobs
Highlighting essential functions and requirements, due diligence regarding DEI, and eliminating extraneous details are all ways your software can help you create acceptable job descriptions. You will be given options from among the most used keywords, which makes it likelier you'll find a match. Plus, an ADA compliant job description signals that you're an ADA-friendly workplace
2. Incorporating Critical Content
The best ADA compliant job description software will help you define which parts of role descriptions can be reused, and help you repurpose language to create a seamless job-seeking experience. While every job post is unique, it's easier for your HR and hiring managers when they know they have approved language to include.
3. Using Inclusive Language
Both in writing and in speaking, our words say a lot about us. We don't always know everything they're saying, however, so it's important to think hard about your language in hiring. To appeal to a large and diverse hiring pool, you need to make sure your language is open, inclusive, and accessible.
4. Listing Requirements Clearly
A job description may include information about culture, benefits, company history, and more. But two elements all job descriptions need are the job's requirements and clear delineation of which of those are essential. The former ensures you make a good hiring match, and the latter brings you into compliance. ADA compliant job description software can save you time and effort by helping with design.
5. Estimating Salary Ranges
We don't all know how much we're worth, and we may not be prepared to ask for it, but job seekers should at least be able to find their seniority level based on salary history and hiring salary range. Compensation transparency is increasing in the workplace, helping us stay on track with our career goals.
6. Improve Your Talent Pipeline
Using job description software makes it easy to see what roles and descriptions are performing, which can be useful for insights about those that aren't performing. Don't be afraid to test out wording, syntax, emphasis, and level of detail (or simplicity) as you iterate. There is no such thing as useless information!
7. Work Collaboratively in Hiring
Stakeholders using the same suite of tools can work together to produce the best team they can find. Each hiring manager or direct manager involved in the process has a different perspective and different needs from the new filled role. By working collaboratively, you can be sure that a hire meets requirements from every angle.
Now That Your Job Descriptions Are in Order…
These tips for getting the most out of your ADA compliant job description software are just the beginning. Job description writing is a lot more complicated—and dependent on creativity—than it might appear. As you look to fill your ranks with the best and brightest, and manage them effectively long into the future, Monster can help.