5 Tips: Screen Reader Accessibility and Your Job Posting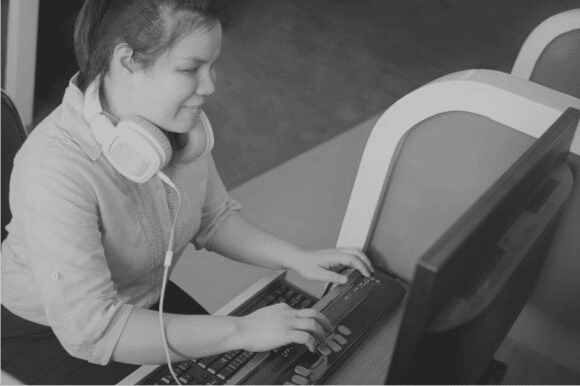 After carefully taking stock of your company's (or client's) employment needs, you have written a detailed job description in the hopes of finding the right candidates to call for an interview. However, your job posting will not reach the estimated 13 percent of U.S. adults with impaired vision if you haven't taken the appropriate steps to ensure screen reader accessibility.
Whether they're blind or have difficultly seeing even while wearing glasses or contact lenses, this segment of the workforce relies on software-based accessibility tools that enable them to read job postings via a speech synthesizer or braille display. If you're not maximizing your job posting to take advantage of these tools, then your recruitment efforts will fall short.
Make the most of your recruitment program by making sure your posted job descriptions are accessible to everyone, including those with impaired vision. Here are five tips for ensuring that your job postings are accessible to the visually impaired.
1. Provide Text Alternatives for Images
Your content management system (CMS) should give you the option to include "alt text" when adding images. This is not the same as a caption, since the alt text typically is not displayed on the site and its purpose is to describe the image to those who can't see it. One instance where it will be displayed is when the image fails to load (for instance, when there's a slow internet connection).
While the alt text will provide a general description of the image, the "image description" (or just "description") in the image editing function of the CMS provides even more details about what's going on in the image. Visually impaired users with screen reader accessibility software will either hear the alt text and image descriptions read out loud or read it with a braille display.
2. Include Captions or Transcripts for Multimedia
Incorporating videos or other types of multimedia into your website is one way to stand out, but it can also create barriers if the multimedia experience is central to the experience. Ideally, you'll want closed captions for any video or audio features, which will help people who are hard of hearing. However, a transcript that can be translated to braille or read out loud will help visually impaired users get the full context of the media presented on the site.
Also, keep in mind that improving the accessibility of your multimedia content by visually impaired individuals may be a simple matter of choosing the right player. Certain multimedia players support descriptions that can be utilized by a screen reader, but it's still imperative that you provide detailed text that explains any important visual elements.
3. Clearly Label Information That's Expressed in Color
It may seem obvious if you are, in fact, focused on accessibility, but you may not necessarily be considering certain color-related aspects of your job description that may be inaccessible to the visually impaired.
For example, suppose your job posting includes a green button image labelled "apply now." Your alt text for this image should not refer to the button as green, since that would not be helpful to visually impaired job seekers. Similarly, keep in mind that those with color-deficient vision (i.e., color blindness) may have a difficult time differentiating between certain colors (red and green, for example).
4. Add Alternative Text for Image Maps
If your company's website uses an image map-basically, a graphic image that contains different clickable areas linking to different destinations-screen reader accessibility will require detailed alternative text. Specifically, you'll need to ensure that each clickable area has its own, clearly defined alt text in order to convey to the visually impaired that these images (or parts of images) are actually buttons.
Additionally, be sure to provide adequate contrast among the colors used in your image map so it's accessible to those with color-deficient vision.
5. Avoid Strobing or Flashing Effects That Could Cause a Seizure
While you're ensuring that your job posting can be fully accessed by visually impaired job seekers, it's also important to recognize the potentially triggering effects of strobing or flashing lights. For certain people, these types of effects can cause a seizure and should therefore be avoided at all costs. People with photosensitive epilepsy are prone to seizures from viewing not just strobing effects, but generally visual patterns with a repetition rate of 5-30 reps per second.
Given the broad range of sensitivity among those who are prone to image-triggered seizures, it may be best to just avoid any flashing images on your site. Still, the likelihood of such an event in those who are prone to it is still rare.
Leverage Screen Reader Accessibility for a More Effective Job Posting
When you're seeking to hire the best and the brightest, it's absolutely critical that your recruitment strategy considers everyone. If you fail to address web accessibility functions, your job posting won't reach the widest possible number of qualified job seekers. Sign up for more expert advice and insight into today's hiring trends, delivered right to your inbox, today!