How to handle substance abuse in the workplace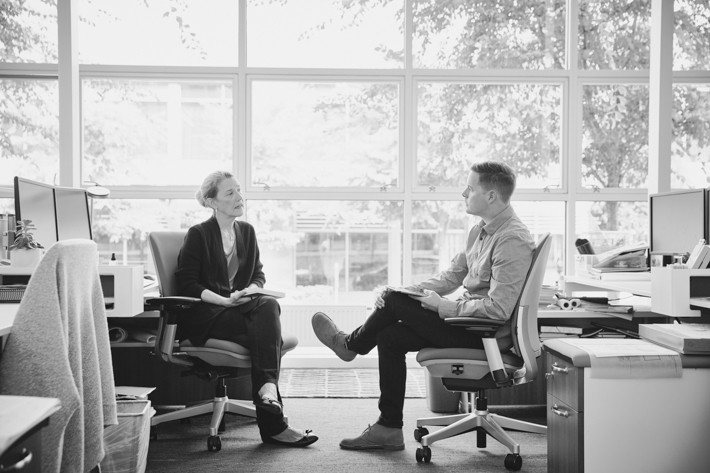 While it may be a matter of choice and personal freedom in one's personal life, the use of drugs and alcohol at work is a problem for employers. Whether it's reduced productivity or concerns about workplace safety, substance abuse can pose a variety of challenges for your business. But what exactly should you do when you suspect substance abuse in the workplace? Here's a primer to help get you started.
Many employers have workers who are substance abusers
Since the opioid epidemic set in, some estimates show that over 27 million people use illicit drugs or misuse prescription drugs and almost 67 million people are considered binge drinkers. This is also having a significant impact on the workplace, as nearly 70% of illicit drug users and nearly 80% of binge drinkers are employed in either full- or part-time positions. The fact is that substance abuse is much more prevalent in the workplace.
Fewer companies are requiring employees to take drug tests
According to some national surveys, substance abuse affects many sectors of our economy, ranking highest in the construction and mining industries, as well as the accommodations and food services industries.
People with safety-sensitive jobs, such as truck drivers and heavy-machinery operators, are legally subject to drug tests. However, aside from those types of positions, fewer companies are requiring drug tests, especially in a competitive job market. It's almost a "don't ask, don't tell" policy — with serious repercussions.
Employers must have substance abuse policies
Responsible employers have substance abuse policies for their companies' and their employees' sake. They include disciplinary actions for policy violations, and they require employees to acknowledge the terms in writing.
Some standards provisions for a substance abuse policy include:
Specific rules and consequences for substance abuse
An employee's agreement to participate in drug testing
An explanation of testing procedures for drug or alcohol abuse
A description of confidentiality protections for employees
Exceptions may exist, for example, with prescription medications. "Employers should have a well-written and clear policy for employees on when drug use at work is appropriate," said Tess Benham, senior program manager for the prescription drug initiative of the National Safety Council.
Addiction programs are worth the investment
Government studies say that substance abuse in the workplace costs businesses more than $100 billion a year. Alcoholism alone is responsible for about 500 million lost workdays a year. To make a real difference, employers need programs to educate and rehabilitate abusers. It's worth the investment.
"At a minimum, businesses should maintain a resource file from which employees can access information about community-based resources, treatment programs and helplines," says Elena Carr, a former drug policy coordinator at the US Department of Labor.
Substance abuse is a fact of work that requires clear policies, but employers can also help address the problem with referrals and programs. When it comes to detecting workplace substance abuse issues, managers are on the frontline and, with the right tools and training, can be an effective part of the solution.
Tackle drug and alcohol abuse in the workplace with an effective recruitment strategy
Substance abuse in the workplace is a national problem, but employers can be a part of the solution. Having a strong hiring process is one way to help rid your workplace of drug and alcohol abuse. Get expert information on the best ways to recruit, hire and maintain best employees by signing up for Monster Hiring Solutions today.