Small Business Government Contracts and Your Hiring Process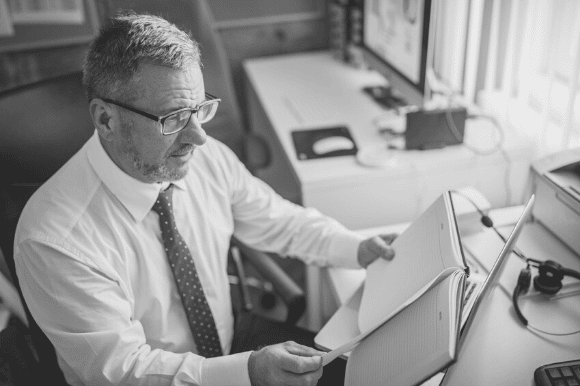 The U.S. government buys products and services from businesses of all sizes and some contracts are reserved for small businesses. Securing small business government contracts is an excellent way for you to increase revenue to your business.
As a small business owner or manager, you have a lot of responsibilities to handle. It takes time to research government contracts and the hiring regulations you must follow as a government contractor. We've consolidated the most important information you need to know so you have more time to focus on building your business.
How to Get Small Business Government Contracts
Government agencies are required to list their available contracts so companies can submit bids. The U.S. Small Business Administration (SBA) sets the eligibility requirements for each contract based on the team size, revenue, and industry.
Some small business contracts are reserved for companies with owners that meet certain demographic requirements. For example, there are contracts specifically for businesses primarily owned by women, service-disabled veterans, and "socially and economically disadvantaged" people.
According to the SBA, you can increase the likelihood of winning small business contracts by selling products and services at a competitive rate, consistently delivering high-quality products and services on time and on budget, and having a strong reputation in your industry.
Federal Employment Anti-Discrimination Laws
Executive Order 11246 requires any company that receives more than $10,000 a year in federal government contracts to adhere to federal employment anti-discrimination laws and to implement affirmative action throughout the hiring process. You must comply with the following laws (state and local laws and regulations also may apply):
Job Posting Regulations
The U.S. Department of Labor's (DOL) Office of Federal Contract Compliance Programs (OFCCP) mandates job posting and notice regulations. Depending on the size of your small business government contracts and the role, you may be required to notify the American Job Center or your state workforce agency. Government contractors must specify that they're an equal opportunity employer by posting required signage in the office and including a statement in all job posts.
There are different job posting language requirements based on the type of company, but there are two commonly used "taglines." You can simply say you are "an Equal Opportunity Employer, including disability/vets" or say, "All qualified applicants will receive consideration for employment without regard to race, color, religion, sex, sexual orientation, gender identity, national origin, disability, or status as a protected veteran."
Affirmative Action Programs
Depending on the size of your small business and contract, you may be required to develop a written affirmative action program. The theory is that workplaces that don't discriminate should have a diverse team if they have a diverse candidate pool.
Companies that receive small business government contracts must compare their workforce data to the candidate pool and document and implement actionable policies and procedures for increasing diversity. For example, companies could make the hiring process more equitable by writing inclusive job descriptions, using blind applications, requiring hiring managers to complete anti-bias trainings, standardizing the interview process, and avoiding illegal interview questions.
Recordkeeping Requirements
It is mandatory to keep certain employment records, including application forms, resumes, interview notes, and applicant demographic data-for one year. One solution for making this process easier is to use an applicant tracking system (ATS) to collect and save necessary hiring data.
Also, depending on the size of the contract and your company, you may be required to send an EEO-1 Report to the DOL and the United States Equal Employment Opportunity Commission (EEOC) annually. The agencies collect demographic information, such as the sex and race or ethnicity of all employees and their job categories and pay. Even if you are not required to fill out the report, it's helpful to complete an independent audit. The data can be used to identify pay discrimination so your leadership team can make necessary adjustments.
Receive More Hiring Advice
This hiring advice is beneficial for all business owners, not just ones with small business government contracts. Continue to strengthen your hiring process so you can recruit top talent for your small business by getting hiring best practices, news, and trends from Monster delivered to your inbox for free.