Tips for Hiring Your First Employee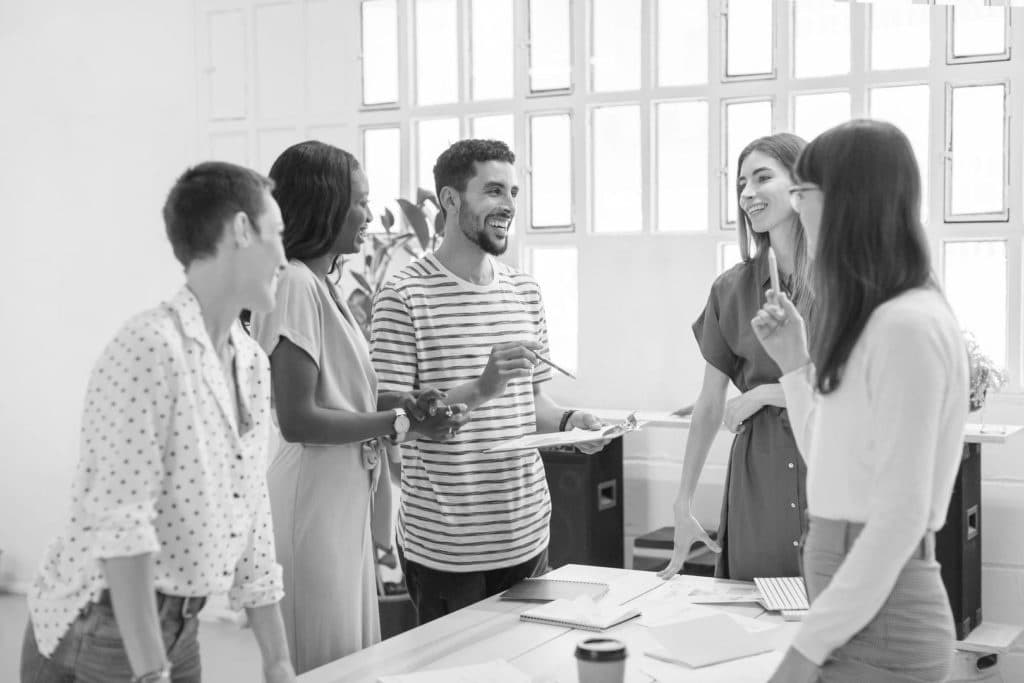 Starting a business is not for the faint of heart. And that first startup can be especially challenging. But if you're at the point where you're considering hiring your first employee to help you overcome growing pains, congratulations! That means you've already put a ton of work into the venture and made good progress.
Bringing that first employee on board is a big moment for any entrepreneur. You'll want to make sure you can afford a new employee and that they'll be a good fit for your company. To make things go more smoothly when hiring your first employee, you'll want to consider the following:
Check your balance sheet to determine what you can reasonably afford.
Don't rush the process and assess candidates carefully.
Find a partner who buys into your vision.
Make sure you hire someone you actually like.
Be aware of your legal obligations.
1. Start by Checking Your Finances
To ensure that hiring your organization's first employee won't crash your fledgling company, check your books, and then check them again. You'll need to consider how much you can reasonably afford in salary and whether you'll provide benefits. Remember, though, that this new employee should be helping you grow your business and ideally will bring in additional revenue (but maybe not right away).
You may also consider offering equity for your first employees, especially if your business is a venture funded startup. But, regardless of what you're able to afford in compensation, many candidates value the extra responsibilities and professional growth typically offered at startups and other small businesses.
Don't forget to consider the other costs associated with hiring your first employee—recruiting, payroll taxes, equipment, and training—all of which you'll need to get your first employee up and running.
2. Assess Candidates Carefully
Hiring your first employee involves spending time with candidates, and it's a good idea to take more time than what your standard interview allows. If things are moving fast and need someone right away, consider bringing potential new hires on in a contract capacity before you make the job offer. For example, you could pay them to work on just one project before bringing them on in a more permanent capacity.
By starting out with contract workers, you can see how they work and whether they're able to contribute in a meaningful way. If you have concerns about their skills, you can put them to the test to see how they respond to pressure, or how above and beyond they're willing to go. This also helps the employee assess whether or not they want to work for you, as life in a startup is not for everyone.
3. Look for a Partner Who Shares Your Vision
When you're just starting to hire, look for an employee who wants to be a part of your business and who buys into your idea and dream. You want to find someone who's prepared to give a lot of themselves and their time for the job, knowing that the biggest tangible rewards may not come for years.
Traits to look for include being a team player with strong collaboration skills, a sense of intellectual curiosity, and the ability to tackle multiple tasks simultaneously. You'll need a savvy and alert team that can look for opportunities as the business forges its own path.
That first employee can make a world of difference in the growth of your company. Hiring them to fulfill tasks or a role that the founder currently does successfully but doesn't have enough time for is a smart approach. This allows the founder to train, manage, and judge the work accurately. Think carefully about which tasks and responsibilities would be best to hand off to a new employee while you focus on other areas.
4. Make Sure You Like Them
Before hiring your first employee, understand that you'll be working with this individual all the time—and it can be a big change. Look for someone who's easy to spend time with and who doesn't get on your nerves, since they'll likely be sitting next to you every day.
In fact, the personality, people skills, and overall demeanor (i.e., soft skills) of your first hire may even be more important than expertise. Even if you hire the top performer in their field, it won't get you very far without mutual trust, clear communication, and a genuine interest in working together for long hours.
5. Read Up on Your Legal Obligations
Hiring a new employee always comes with a whole host of legal responsibilities. It's better to be prepared than learn these lessons the hard way. Before you dive into the recruitment process, read up on the following (note: this is not a complete list):
Tax liability: This includes ensuring their work eligibility, checking their Social Security Number, and determining tax withholding.
Employee benefits: While you are not required to offer benefits, there are certain rules and regulations to consider if you do.
Legal interview questions: During the interview process, certain questions (such as those pertaining to protected status) are off limits.
Background checks: While you may run a criminal background check on candidates, some information is off limits and many states prohibit credit checks.
Get Help Hiring Your First Employee and Beyond
Figuring out who to hire first for your small business can be very exciting. However, you'd probably also like to devote most of your time to running your business and helping it grow. Save time and frustration by signing up to receive expert recruiting advice and the latest hiring trends from Monster, delivered free to your inbox.