Salary Benchmarking: 3 Factors to Consider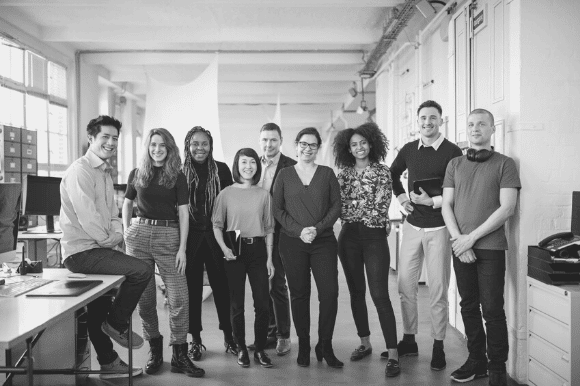 Whether you're getting ready to hire a new employee or delving into starting a payroll for the first time, coming up with a broader pay strategy is extremely important. In addition to the challenges of clearly defining job requirements, recruiting, and reviewing resumes, you'll want to perform a task referred to as salary benchmarking (or compensation benchmarking).
Figuring out benchmarks for pay and benefits will allow you to be competitive in your hiring without overextending your budget. If you do this effectively, then deciding what to offer a new hire won't be a shot in the dark.
The key to finding that sweet spot is to analyze the market in which you're competing, but it may not be as obvious as you think. Here's some advice for determining salary benchmarks that fit within your budget and recruitment strategy, including the three most important factors to consider.
Who is Your Competition?
To HR professionals, "benchmarking" is the term used for assessing your competition and putting a price on talent. Essentially, this process helps you determine what the market is paying for the job skills, education, expertise, geography, and other factors that can affect pay for the job. Since it's a moving target, you'll want to revisit your benchmarks and make adjustments as these factors change.
From a recruitment perspective, your competition doesn't simply consist of the one other company in your region or state that does what you do. It helps to think more broadly and consider these three crucial factors when determining benchmarks for employee compensation:
Future business plans: Where do you want your company to be in five years?
Location: What is the demand in your area for the skills you seek?
Company size: Even if you're not a large company, you may need to pay certain professionals a big company salary (or find creative ways to make up for it).
Too often, business managers think about their organization exactly as it can be described today in terms of geography, size, product, and other factors when determining pay. But, if you fail to account for changing dynamics and future plans, you may be missing out.
We'll discuss each of the three main salary benchmarking factors in more detail below.
1. Your Business Plan for the Future
If your business is successful, then it means you're most likely going to be bigger and possibly much different than it was when you first scratched out your business plan on a restaurant napkin. Similarly, if your goal is to retain top performers who grow professionally as your business grows, their compensation and role will change over time as well. This is why you should look at your trajectory, not just where you are right now.
Is your goal to sell your product in 10 more regions? If so, you need to have the business development and sales talent on your staff to make that happen. That means hiring, setting base pay, and creating a rewards system should be aligned with your anticipated growth. In other words, for a critical role that affects your business success and plans for the future, pretend you're bigger than you are.
2. Your Location
Keep in mind, too, that your company's location affects the costs of certain skills. For example, compensation for a software developer may be higher in Seattle than in Nashville because in Seattle, top talent is fought over by numerous, successful tech companies like Amazon, Microsoft, and Nintendo. As a result of this competition, and the qualities that attract people to certain locations, you may need to get creative with staffing.
For example, it might make more sense to hire a software developer in Nashville than Seattle and have them work remotely to get you started for less. In this case, you may have more than one benchmark for your compensation range.
3. Your Company Size
Generally speaking, the larger the organization, the higher the pay because the bigger players have bigger labor budgets. This means that if you're a small or midsize company but want the level of talent found at a larger organization, you need to adjust your salary benchmarking. Keep in mind, however, that small businesses often have the advantage of offering more responsibility (and, thus, opportunity) than their larger competitors. Use that as a bargaining chip when recruiting talent.
Also, if the quality of your company's web design may enable you to compete with larger organizations, you'll want to recruit graphic designers, content producers, and network support staff who can produce outstanding results. Bigger isn't necessarily better, and sometimes being small and nimble can work to your advantage when competing for talent.
Remember: Compensation is Complicated!
Determining the right compensation range is never easy. Hundreds of factors can influence a pay decision. Take the time to research your market, knowing that it may change over time depending on the job position. Then, document your choices, be responsive, and keep improving your recruitment process.
Hire Smart With Salary Benchmarking and Other Tools
Recruiting the best talent and making smart decisions regarding compensation benchmarking is a learning process that requires constant research. Thankfully, there are many tools available. Get help recruiting, hiring, and compensating your workforce by signing up to receive expert recruiting advice, the latest hiring trends, and more.