Hiring a Temp Agency: Legal Considerations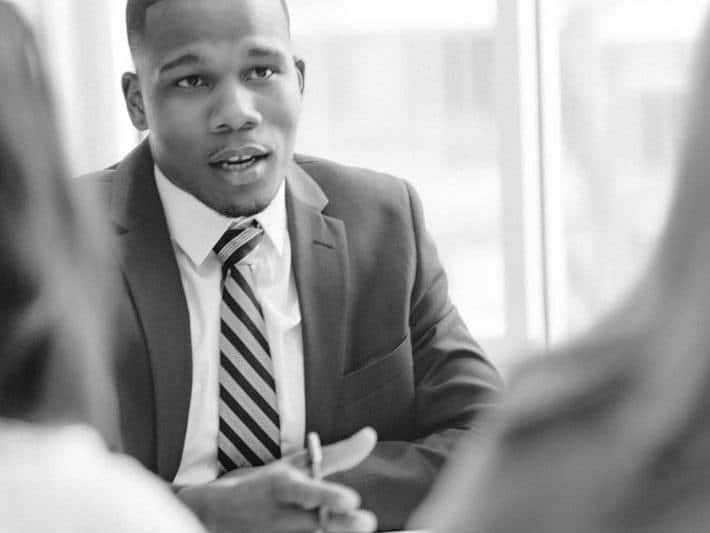 Keeping a staffing company compliant requires service to three masters: the client, the workers seeking jobs, and the staffing firm's own business needs. There are also timing considerations. While some compliance issues are fairly consistent, others are constantly changing. Either way, say experts, it's best to not be complacent about compliance when hiring a temp agency.
The scenarios below look at possible staffing violations that could trip up an independent contractor staffing agency. And, more importantly, suggestions on how to avoid them.
Avoid Misclassification of Employees When Hiring a Temp Agency
The difference between employee and independent contractor has been a big issue for many companies. So called "gig industry" businesses, as well as small businesses, have thrived on treating their workers as independent contractors.
This trend continued after passage of the Affordable Care Act (ACA), which required certain health insurance benefits for companies that met a threshold number of employees. Many businesses sought to avoid the threshold (and requirements) by classifying workers as independent contractors.
The IRS has taken notice of the growing trend toward the use of independent contractors, cracking down on companies—including independent contractor staffing agencies—that wrongly classify employees as independent contractors.
State governments have also been cracking down. A 2019 California law prohibited companies from classifying certain types of workers in the gig economy as independent contractors. Although it focused on Lyft and Uber drivers, a 2020 ballot initiative exempted those workers (in addition to those working in food delivery) from these requirements.
Use Strategies for Avoiding Misclassification and Audits
First, take steps to avoid being audited at all, whether you're hiring a temp agency or you're representing a temp agency yourself. According to Jill Stoppard, Staffing and Human Resources researcher for Emergent.com, some common scenarios that can trigger IRS scrutiny include:
An independent contractor submitting an application for unemployment or workers' compensation benefits
A temp failing to properly report income taxes
A worker who believes he or she is misclassified reporting the issue to the IRS.
Jason Hill, founding partner of Sound Advice Consulting Services, and Brandon Metcalf, founder and COO of Talent Rover, agree that when it comes to company compliance, knowledge and information is vital. Having the right tools to manage compliance up front will let staffing firms get back to business, according to Metcalf.
To reduce the chance of facing an audit or being found liable for misclassification penalties, staffing companies should take the following steps:
Gain Familiarity With Applicable Regulations: Staffing agencies should be familiar with IRS directives about proper worker classification and apply them to the workers being placed.
Make Contractors "W2" Employees: When the staffing agency becomes the employer of record for all city, state and federal requirements, the client gains the independent contractor it desires while mitigating the risks of misclassification.
Utilize Detailed Tracking Mechanisms: By investing in software to track and manage every step in the staffing process, a staffing agency will be able to easily see the number of hours each worker works, pay rates, schedules, and other information relevant to the placement process, which is critical for compliance.
Be Wary of "Permanent Placements": This is an indicator that a client inadvertently be misclassifying a worker, including one that is a W2 employee of the staffing agency. This could expose the staffing firm and the client to liability and penalties down the road, especially where there is confusion as to who is deemed the employer.
Use All Available Information: Whether through reports from a software system, expert advice, or participation in industry groups, having access to a wide range of information will help you make decisions about how to best comply with laws and regulations.
Understand and Avoid Violations of Federal Employment Laws
When the staffing company acts as the employer of the workers it places, onboarding compliance becomes a huge issue, according to Metcalf. This is because the independent contractor staffing agency will be liable for following all of the laws related to the employment relationship even if one of its clients is directing the worker on a day-to-day basis.
Placing a worker with a client usually means customizing the onboarding process to that client's specific needs. If something goes wrong with the placement, the staffing company could find itself liable.
Be Aware of All Applicable State and Federal Laws
As the employer of the workers it places, the staffing company should make sure they follow federal and state laws where they operate. While knowledge of all federal employment laws is important, there are a few that become more complicated when applied to the staffing industry. Here's a brief rundown of some of the more relevant legal topics:
Wage and Hour — As employer, the staffing company should ensure its placements are paid for all hours they work at minimum wage or above, including overtime. Failure to maintain proper records or pay the right amounts can result in major penalties.
Non-Discrimination — Not only do the staffing company's own hiring and placement policies need to be non-discriminatory, but if a client discriminates against a worker on the job, EEOC guidance holds that both the client and the staffing company could be liable.
State Law Requirements — Workers' compensation laws differ from state to state and the staffing firm should understand how and when a client may be held jointly liable for a worker's on-the-job injury. Unemployment insurance, for example, is governed by state law and is a source of potential conflict.
Locality-Specific Laws — Be mindful of unique state or city regulations that may affect workers only on certain jobsites. Hill points to laws in New York that require employers to provide employees with a written statement of their wage before they start work – a heavy burden for staffing companies.
Having Difficulties Finding Quality Workers? Boost Your Search with Monster
Whether you're hiring a temp agency to staff your company or not, the end goal is the same—finding well-qualified workers who can get the job done. A temp agency can help you manage your workforce, but not every qualified candidate uses a temp agency. Consider boosting your search with an experienced leader in the sourcing industry. Connect with Monster today and learn how to post a job for free.
Legal Disclaimer: This article is not intended as a substitute for professional legal advice. Always seek the professional advice of an attorney regarding any legal questions you may have.