Top 5 Reasons Why Businesses Fail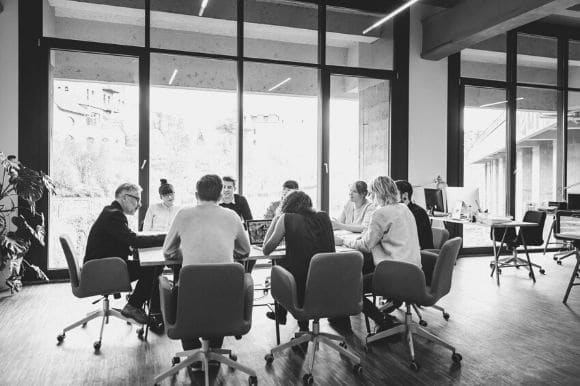 Entrepreneurs face challenges as they get their businesses off the ground. They need to stand out from their competitors, win over customers, build a strong team, and have enough revenue or funding to stay in the black. It's instructive to learn why businesses fail. Typically, it's because they don't:
Have enough money
Complete a competitive analysis
Listen to what their customers want
Hire the right talent
Have a marketing strategy
While entrepreneurs face obstacles, the good news is that they aren't insurmountable. Now that you know the challenges, you're probably wondering how to conquer them. We pulled together actionable advice you can implement to increase the likelihood that your business will be successful.
What Percentage of Businesses Fail?
Roughly 20 percent of businesses fail within the first two years, according to U.S. Bureau of Labor and Statistics data. The percentage has remained consistent since the mid-1990s.
What are the Top Reasons Why Businesses Fail?
Here are the main reasons businesses shut down and what you can do differently.
1. They Don't Have Enough Money
Many businesses fail because they don't have enough capital to cover expenses. New business owners often need to price their products and services lower than their competitors to attract new customers.
When you're starting out, you may want to look for additional funding from sources such as loans and investments. It's helpful to keep detailed bookkeeping records so you can create an accurate budget. You could also add new revenue streams by offering additional products or services.
2. They Don't Complete a Competitive Analysis
One reason why businesses fail is that it's harder for business owners to be successful if they enter a saturated field and face stiff competition. It's essential for business owners to know their unique value proposition and other ways they can stand out from the competition, such as offering lower prices or a faster turnaround time.
A competitive analysis will help you learn how to gain a competitive advantage. Start by making a list of your main competitors. Next, go to each company's website to get insights into what they are doing well and what could be improved.
Take notes on topics such as their products or services, prices, customer reviews and feedback, target customer, sales strategy, and marketing efforts. Compile the same information for each of your competitors and, for each topic, write down what the company's strengths and weaknesses are so you know what you can do better.
3. They Don't Listen to What the Customers Want
Another reason why businesses fail is by neglecting customer feedback, which can help the process of creating and improving products or services. Ideally, they should interview potential customers before developing their products and services. However, it's never too late to ask customers or clients for insights.
If you haven't launched your business yet, reach out to people who would be your ideal target demographic. You can have formal focus groups or one-on-one conversations to find out if they would want to buy your product or service. If they are, ask if they have feedback on relevant details like the price and packaging.
You can also gather feedback by reading customer reviews, sending customer surveys, checking your brand mentions on social media, and talking to your customer service team to learn the most common complaints. If you make changes based on the feedback you receive, you're likely to have loyal customers and increased sales.
4. They Don't Hire the Right People
Not hiring the right people is another reason why businesses fail. It can be difficult for business owners to attract top talent when they can't afford to pay the market rate, but the cost of talent must be factored in from the start.
Some business owners hire for more junior roles first because they would need to pay senior people higher salaries. It's unlikely that these business owners will have the talent they need to build a successful business.
Don't be discouraged if you can't pay the market rate. Top candidates may be willing to work for a lower salary if you provide equity compensation. Instead of choosing who to hire based on salary, be strategic and hire the people who will make the biggest impact on revenue. For example, you may want to hire a website designer, social media manager, or director of sales.
If you have projects that need to be completed but don't have enough work for a permanent employee, consider hiring temporary or gig workers. You can save money by paying an hourly rate or project fee instead of a salary and you typically don't need to provide benefits.
Consider hiring a temporary worker for longer-term roles like a receptionist, customer service representative, or recruiter. Hire gig (contract-based) workers for one-off projects like designing a logo, building your website, or shooting product photography.
5. They Don't Have a Marketing Strategy
To draw in new customers and clients, business owners need to have a strong marketing strategy. Some business owners rely on referrals from friends and family and don't focus on reaching people outside of their network.
It's not enough to design a logo and website and tell your friends and family to spread the word. Develop a comprehensive marketing plan that lays out your social media, search engine optimization (SEO), advertising, email marketing, and content marketing strategies.
Continue to Strengthen Your Business
Now you know the main reasons why businesses fail and strategies you can implement to increase the likelihood that your business will be successful. For these strategies to be effective, it's essential to have the right team in place. Strengthen your business by implementing expert hiring and management advice from Monster.