Social Media Recruiting: Understand the Legal Guidelines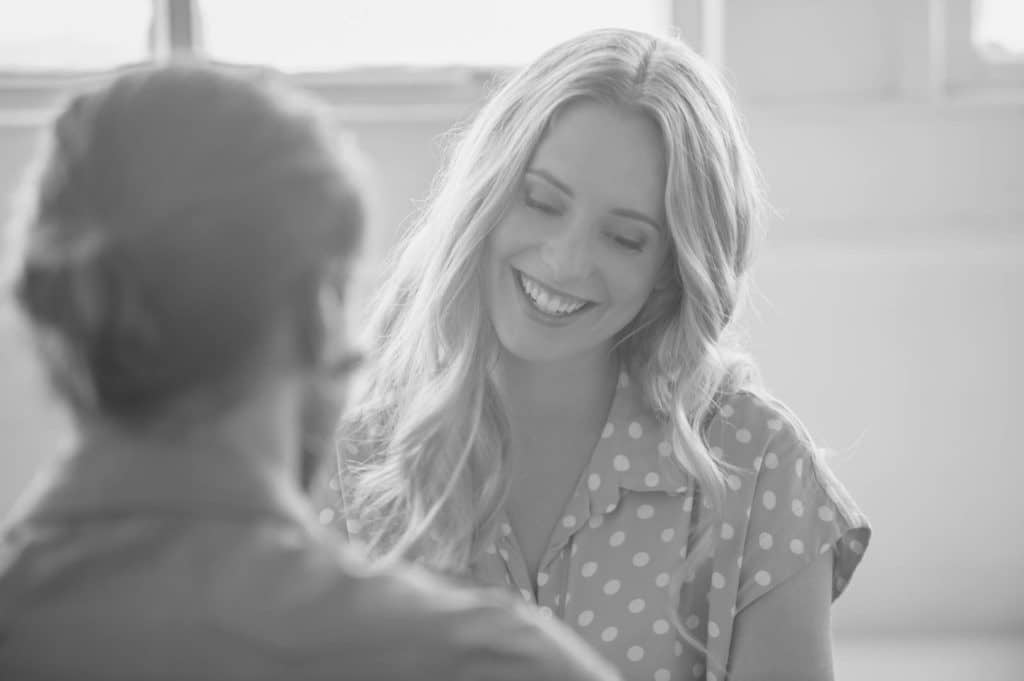 There's no question that social media is changing the way business works – and the trend goes well beyond marketing. Savvy companies are looking to social media trends to assist with their recruiting and hiring.
Lest you think social media is too complicated or just a phase, remember, a decade ago, using background screening to help with recruiting was still a novel idea. Before you jump in, make sure you understand the legalities of social media. Using a bit of common sense never hurts either.
Keep Your Candidate Research Legal
One of the easiest ways to use social media is for recruiting to review an applicant's own public postings and accounts, providing a better picture of him or her as a potential employee. But be careful. Once you review a candidate's online profile, a court will assume you are aware of that person's "protected characteristics" that are often part of their online postings.
These characteristics include gender and race as well as those that are not always evident in a face-to-face interview such as religion, age, sexual orientation or disability. In such cases employers need to be particularly careful not to expand their interview questions or decision-making beyond legal interview limits.
But what if a candidate's profile suggests that he or she may not be appropriate for the position — or even shows a lack of candor about their background or abilities? Here are a few such scenarios:
A female candidate has numerous postings on her Facebook account about her "pig" of an ex-husband who constantly skips his time with their children, causing her to miss work at her current job.
An applicant has applied for a job that requires heavy lifting and a lot of walking but whose online profiles reveals that he uses a cane.
"If you choose to review social media as part of your hiring practices, it's a better practice to wait until after you've met a candidate face to face," says David Baffa, labor and employment partner at national law firm Seyfarth Shaw, LLP. By using social media in this more targeted way, says Baffa, "you are less likely to be accused of making snap selection decisions or of relying on protected characteristics evident from a social network profile." Mr. Baffa also counsels consistency:
Be sure to print or save screen shots if you see something that causes you to question the candidate's candor, professionalism or judgment.
If you use an outside company to perform the background check, you must adhere to the requirements of the "Fair Credit Reporting Act."
Use Social Media Info Legally
There is plenty of lawful information to be had from social media, though. Does your candidate have a Twitter account that she regularly updates with thoughtful "tweets"? Does his social media presence demonstrate a deeper interest in the type of job he is pursuing?
While social media should not be used to make final employment decisions, it can be used as an extension of the resume, a conversation starter that gives the interviewer a deeper understanding of the candidate. This is particularly true if familiarity with social media in business is needed for the position at issue. A candidate for a marketing job that knows how to market herself via Facebook should stand out among otherwise equally-qualified job seekers.
Review and Audit Your Own Social Media Presence
When it comes to using social media to research, remember, it goes both ways. Assume that applicants and new hires could be searching you and your company and even trying to figure out the identity of possible interviewers ahead of time.
Of course it would be ideal to have a strong social media presence that creates a strong company brand and supports your small business marketing strategy consumers and job seekers useful information about your company. But not every business has the time or resources to generate a social media marketing plan and online content strategy.
At minimum, make sure that whatever materials you have are accurate and legal. Things to consider:
Make sure that your company's profile states that the business is an "equal opportunity employer."
Do not make statements that could be construed as a promise of employment or business opportunity; particularly if the site is "live" and uses employees to add comments or blog postings. For example a job posting that states, "This is a great place to work," is fine. Promising that "All applicants will be hired," is obviously not.
Know exactly who in your company or whether a third-party vendor is able to add to or change the content on the company's profile; make sure that it is consistent with other marketing and advertising messages.
Treat "Bad" Social Media Information Delicately
Social media law is constantly evolving as in the ground-breaking NLRB Facebook case.
Although such cases will certainly give employer pause, an attorney familiar with employment issues, privacy, and the evolving law of social media can help determine the best course of action.
While it's not always entirely clear what a potential employer can legally do with a candidate who has denounced his or her current boss on a social media site, you can create a social media policy as part of your social media strategy.
What about the more run-of-the-mill negative information that reflects poorly on the job candidate's professional image — such as pictures of a job applicant getting drunk and acting stupid, or comments that reveal ignorance or bigotry? Treat it the same way you would if you had gained the knowledge via the interview or in a resume.
But remember, a candidate may not control every image posted on a social media site, so consider the overall context. If you have lingering questions, consider consulting an attorney who is well-versed in social media before relying on negative information to justify an employment decision.
Give the Job Applicant Fair Notice
It's not necessary to have an applicant sign a waiver that allows you to review his or her social media accounts; it is a best practice to give them a "heads up" that you will be reviewing any and all "publicly posted social media accounts."
Chances are, if a candidate uses social media as an effective job-hunting tool, or has interesting things to say via social media, he or she is likely going to publicize their online presence anyway.
Is Social Media Recruiting Working for You?
With social media, there's now so much information at your disposal during the hiring process, it can be difficult to know what to prioritize. And with the legal implications of using social media, an innocent mistake can be costly. At Monster we understand the needs and challenges facing businesses like yours and we want to help. Stay connected with us and we'll provide you with free access to the latest hiring resources, including expert recruiting tips, job market forecasts, and management strategies to help you attract and retain the top candidates.
Legal Disclaimer: This article is not intended as a substitute for professional legal advice. Always seek the advice of an attorney regarding any legal questions you may have.