5 Small Business Website Design Strategies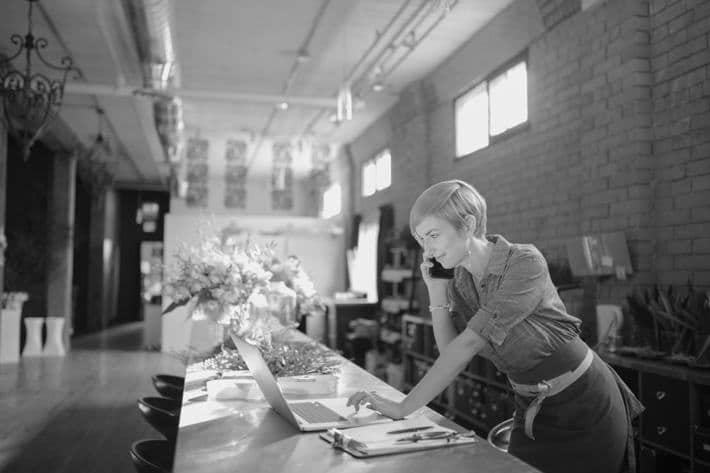 If it's been a while since you revamped your company's website, your out-of-date digital design might be costing you potential revenue. As consumer spending continues to shift from brick-and-mortar to ecommerce, incorporating the latest small business website design strategies could help you increase sales and promote your employer brand.
Today's consumers expect small business web sites to provide a wide range of information about products and services, and this trend toward pre-purchase online research is expected to remain strong in the years to come—all the more reason to optimize your digital design and make your customer's purchasing journey as simple as possible.
Customers aren't the only ones using your small business web design to assess your company: an outdated, hard-to-navigate website can deter qualified job seekers as well. Learning the fundamentals of good design can help drive sales and convey your company's values to potential customers and employees alike.
The following strategies can help you optimize your small business website design:
Decide what you want your website to accomplish
Consider hiring an outside web designer
Select graphic elements that reflect your brand
Craft key messaging for prominent parts of your website
Focus on key principles of good small business web design
1. Decide What You Want Your Website to Accomplish
Your design process should be guided by your primary goal for your small business website design. The design for a site aimed at increasing brand awareness or educating customers on a large in-person purchase will differ from design whose primary aim is to sell products or attract talented job applicants to come work for you.
Understanding who your primary audience is can help you select the visual and functional elements you want to include in your site. This can also help you decide how much to invest in your redesign, including whether to invest in a professional designer to complete this important task.
2. Consider Hiring an Outside Web Designer
If your website isn't a primary revenue driver, you might be able to get away with designing your site yourself using a website builder like Squarespace or Wix. However, customers are increasingly buying products, or at least doing the bulk of their product research, online. To stay on top of this trend and maximize profits, you should probably consider investing in the services of a professional web designer, and possibly a web developer as well, to optimize your site.
A designer will create your website's graphic presentation. A developer will work with the designer to optimize your website's functionality, making sure it employs responsive design across all platforms, especially mobile devices. They can also increase navigation speed, a critical component for preventing customers from leaving your site (or "bouncing") to a competitor's site.
If you decide to hire a web designer, you'll need to create a job description, get the word out to qualified candidates, and then assess their portfolios. If you have a traditional brand or clientele, for example, you should probably steer clear of designers whose portfolio contains only edgy, youth-focused designs.
To hire a web developer, you'll want to follow a similar process: Begin with a well-developed job description and then assess some of the commercial web sites they've developed for previous clients.
3. Select Graphic Elements That Reflect Your Brand
Your website may be the first glimpse potential customers and employees have of who you are and what you offer. From the logo and typeface to color palette and imagery, it needs to convey what type of products or services you offer and what sets you apart from your competitors. The ideal prospective customer for a spa is probably not looking for the same digital user experience as a user shopping online for financial services.
Your site is the representation of your company brand, and its graphic style needs to reflect that. Are your products fun and casual? Polished and sleek? Design can be used to convey these qualities and to the audience you hope to attract.
4. Craft Key Messaging for Prominent Parts of Your Web Site
This is the perfect time to tweak your business's core values and mission. Use this revised messaging to clearly state in one or two sentences, or even a catchy phrase or tagline, what your company has to offer its clients and make sure that this message is prominently displayed on your home page. You should include your mission statement and core values in the form of a bullet list in your site's About section.
Your "About" section should also contain a page devoted to employee recruitment under a heading such as "Work with Us" or "Current Openings." This recruitment section can present information about employee benefits; training, development, and promotion; or diversity, equity, and inclusion (DEI). Include a "Meet the Team" section that includes photos of your key personnel working with customers.
5. Focus on Key Principles of Good Small Business Web Design
Whether you undertake your small business website design yourself or hire a professional designer, it will help to familiarize with the following key elements of modern digital design:
Simplicity. Don't crowd your site with dozens of typefaces, mismatched imagery, or cluttered and confusing navigation. Instead, select a simple color palette and one or two typefaces and stick to those few basic elements on every page and feature of your web site.
Hierarchy. Visual hierarchies, along with ample white space, can help direct your users' attention. Start with broad categories that lead to logical dropdowns that contain the more granular information. Guide your users from curiosity to purchase by employing images, headings, logical dropdown categories, calls to action, and "add to cart" buttons.
Navigation. Employ intuitive navigation by following conventions. For example, place your logo in the top left corner of each page that can be clicked to take users back to the home page. Include a cart feature and search bar in the top right corner. Breadcrumbs and a site map can also help users locate what they most want to see before making a purchasing decision.
Consistency. Your typeface, palette, imagery, navigation, as well as the tone of your written content should remain the same on all pages and sections of your website.
Now That You Know How to Develop a Highly Effective Website, Get Even More Business Tips
A money-making small business website design is just the beginning. Sign up to receive more great tips from Monster on hiring and other important management strategies to help improve your bottom line.