How to Hire a Private Investigator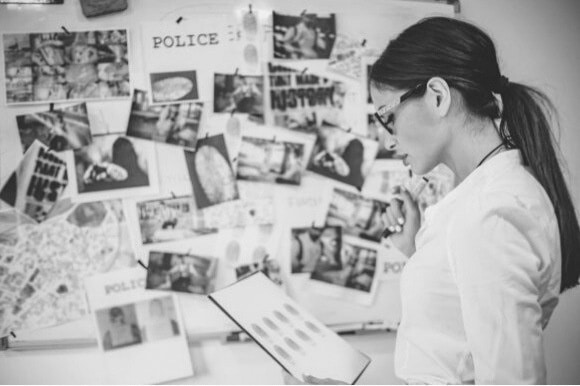 When people think of private investigators, they assume every day is like an action movie. However, the day-to-day responsibilities will depend on the client's needs, from investigating employee misconduct to security breaches and stolen merchandise. Learning how to hire a private investigator will require a little detective work on your part, but the right approach is key.
If you're hiring for your private investigation agency, it's crucial to find someone with the skills and professional values to impress your clients. The private investigators you bring on board need to be diligent, motivated, smart, curious, and detail-oriented. Most importantly, they need to be trustworthy and responsible because they will have access to confidential information.
If your business is in high demand and your current team has a full caseload, you likely want to hire the right person quickly so you can take on new clients. Here's how to hire a private investigator you and your clients can trust for any type of investigation:
Make sure your job description reaches top investigators
Screen applications to narrow down your field of candidates
Conduct a thorough and revealing interview with top candidates
Check references and vet your top choices before making an offer
1. Write a Job Description That Attracts Talented Investigators
Learning how to hire a private investigator starts with writing a clear job description that attracts candidates who are qualified for the job and excited about the opportunity to join your agency.
First, write a short description of the role and your company. Stand out from the competition by showcasing why your firm is a great choice. Describe your company culture and relevant perks like a 401(k) with matching, bonuses, travel, and overtime pay.
Next, list the main responsibilities so the candidate knows what to expect and can decide if they have the necessary investigative skills. For example, a private investigator could:
Prepare due diligence reports to inform mergers and acquisitions.
Investigate employees suspected of breaking the law or company policies.
Run background checks on potential hires.
Complete forensic accounting projects.
Investigate cybersecurity breaches.
Finally, include qualifications such as being a certified fraud investigator or fraud examiner and having surveillance experience. It's helpful to indicate which qualifications are necessary and which are preferred so you don't miss out on talented candidates who would only apply if they meet all the requirements. It might be mandatory to have specific certifications and licenses and a plus to have an undergraduate degree in accounting or law enforcement experience.
2. Screen Applications to Choose Investigators to Interview
After posting the job description on a job board and your agency's site, you'll need to review resumes and cover letters to select investigators to interview. It doesn't have to be as time-consuming as an all-day stakeout. Use an applicant tracking system (ATS) and resumes screening technology to filter for keywords from the job posting, such as surveillance, forensic accounting, or intellectual property theft.
As you're reading resumes, keep in mind that a candidate who hasn't been a private investigator could have transferable skills from other roles. A paralegal, lawyer, police officer, detective, special agent, or accountant, for example, could have related skills that may be just what your clients need.
The final step of the screening process is to conduct screening interviews. A short phone call will give you the chance to learn more about a candidate's background and assess some of their soft skills like communication, preparation, and professionalism.
This is a good time to double-check that the candidate is qualified and wants to move forward. Confirm that the candidate has all the "must-haves," such as specific licenses, certifications, or degrees. Explain anything you think the candidate needs to know to consider the job, like if they'll work nights and weekends, how often they'll need to travel, and the compensation.
3. Evaluate a Private Investigator's Skills
Private investigators need to know revealing questions to ask and so do you. By the end of the interview stage, you need to know that the candidate has the credentials, hard and soft skills, and professional values to be an asset for your clients.
As you're learning how to hire a private investigator, you can begin preparing interview questions to ask. Here are a few examples:
How did your previous roles and responsibilities prepare you for this one?
What skills and qualities make you a great private investigator?
Please describe two or three projects you've done for clients. What was your process and strategy for each?
Tell me about the hardest project. Why was it difficult and how did you handle it?
How do you protect confidential information?
Why do you want this private investigator job?
A critical part of learning how to hire a private investigator is knowing how to assess investigative skills. It can be helpful to have candidates complete an assignment similar to the work they'll do on the job, such as using public records and investigative databases to prepare a short report on an individual or company.
4. Do Your Due Diligence Before Making an Offer
The private investigator you hire will have access to confidential information that your clients expect your agency to safeguard. It's beneficial to call a candidate's references and complete a background check before offering the job.
Here are some questions you may want to ask references:
How long did they work with you?
What did they do for you?
What were their primary strengths and weaknesses?
Would you hire them again?
Is there anything else you think I should know?
Some state laws restrict what employers can say about former employees. Likewise, some companies have internal policies instructing staff to only confirm that a person worked at the company and their dates of employment. If a reference can't answer some or all of your questions, it doesn't mean they didn't enjoy working with the candidate.
Now That You Know How to Hire a Private Investigator, Post Your Job With Monster
Finding the right private investigator for your company and clients is a careful process and the consequences for getting it wrong can be costly. However, we can help make the process work for you. Use our screening technology to choose candidates faster so you can make a smart hire quickly and they can start sleuthing for your new clients. Get started today by posting a job for free on Monster.